Writing for Adult Sites
Harder than It Seems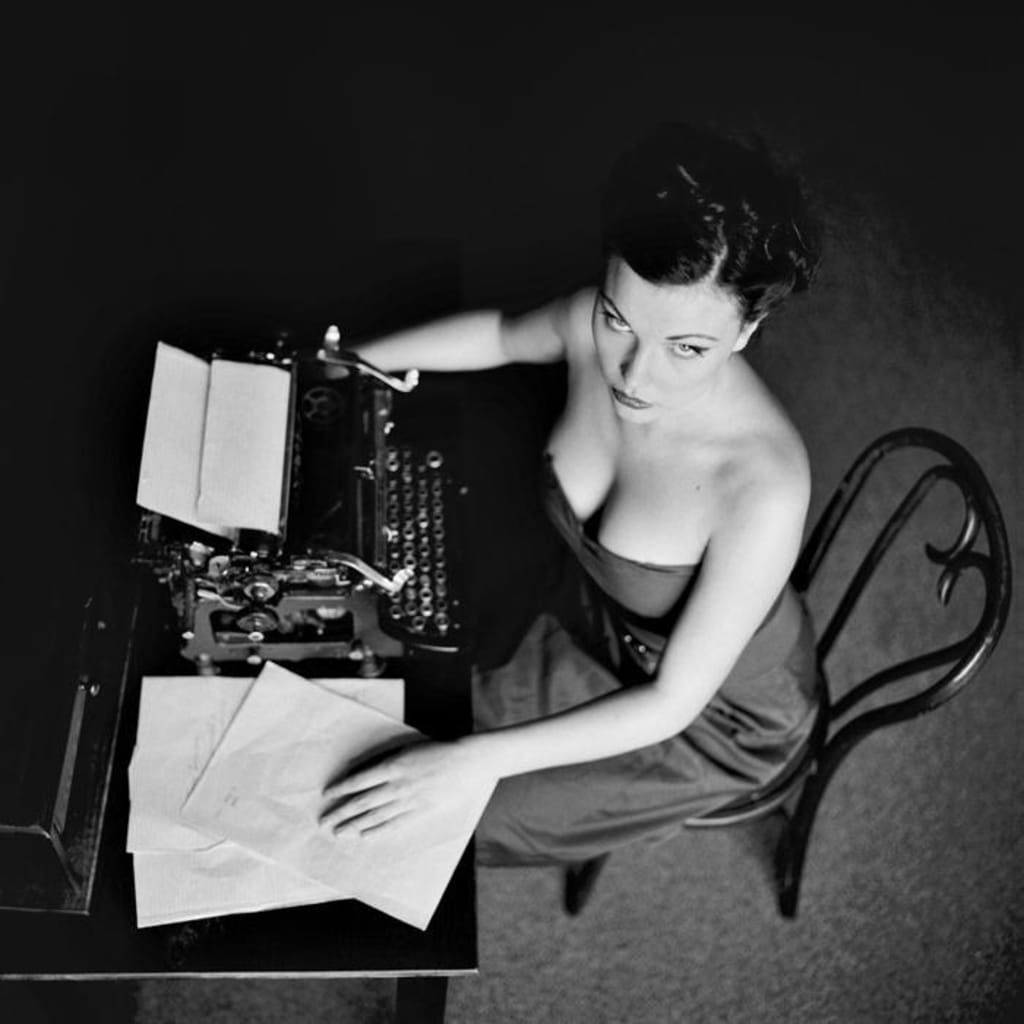 Writing for adult websites may seem simple, but in my albeit brief experience, it's harder than you might think. I was trying to earn a few pounds by bidding to do small writing jobs brought to my attention by a go between agent. I wrote once about decorating concrete paths, another time about guns for a soldier doing a test at work. So, when the job called for 70 short pieces for a new adult web cam site I decided to give it a try. It sounded like an easy few pounds but was much harder to do then I thought it would.
The site needed the short pieces to go with each model and their camera page. My words would go with each model's picture to encourage viewers to then choose the woman to watch performing live. The job was to write for groupings of women rather than a specific person. So, I wrote for blondes, redheads, brunettes, Africans, Europeans, and a few other groupings.
I had to attract the potential viewer by extolling the women's attractions, though beyond hair colour or nationality I had no idea what they looked like. I had to sell then based on the headlines and so did my best with little information. I had to think up a few short stories and then simply changed the hair colures or nationalities to fit.
It was hardly poetry or classic literature but was my first published work as they did appear on the site. I seem to remember talking about the beauty and sexual allure of the women and what they would do to or for the watcher. Standard phrases "like satisfying your every need" and "making your dreams come true" were liberally used. Plenty of mentions of the nakedness of the models appeared liberally as well. Breast size was important, as was mention of the other areas on view to the avid watcher.
I was hoping to come up with numerous different pieces to use but in the end, had only about five different ones. I was limited by the amount of words I could use which made it harder. I didn't get to write any longer pieces and haven't written any since. Maybe I should see if I can write something worth reading. Many adult magazines used sexy stories as well as the standard photographs. The stories were often made out to be letters from readers of the magazines. There was even one magazine which was almost entirely stories. Again, the problem was presumably coming up with something new and different.
Perhaps somewhere else in this site I will try and think up some original stories. My humble beginnings may help but I'm not sure how much. There is only so many ideas you can have, only so many scenarios you can explore and only so many locations you can use. Many porn films try and be original but after a certain point they are basically sex.
I will try and see if I can find anymore making money jobs to help with a few pounds extra but any adult site ones may be difficult. If I can find another webcam sites to work on I may need some more leeway. I am sure I can find a story behind why the women want to show you their bodies, how good they look and what they will do for you. I just wonder if I make it to be a proper author will I mention this in my biography. Everyone has to start somewhere so I would probably be proud to admit humble beginnings.
About the Creator
England based carer, live with girlfriend. will write for all areas but especially mental health and disability. though as stuff for filthy seems popular will try there too
Reader insights
Be the first to share your insights about this piece.
Add your insights