Why Is Rocco Siffredi the Greatest Male Porn Actor?
Italian Stallion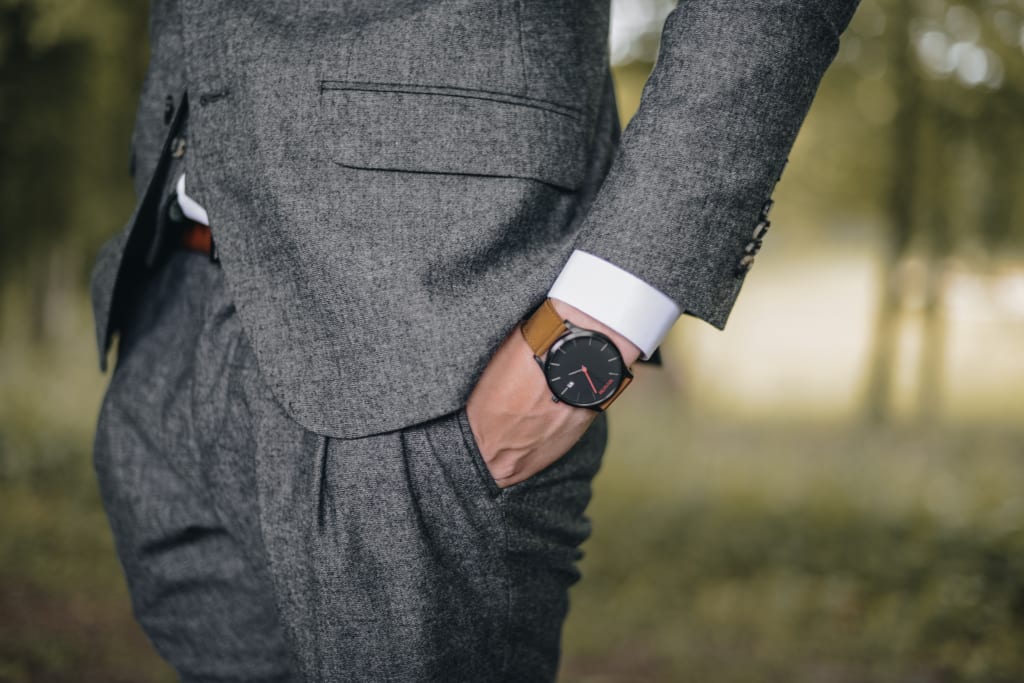 Rocco Siffredi was born in Ortona, Abruzzo in Italy on May 04, 1964.
After commencing his film career in France, he subsequently starred in films abroad in countries like Hungary, Canada, Russia, Brazil, and various Eastern European countries. He became famous in the pornographic world for anal sex and anilingus scenes, which built him a cult following over the course of his long and rich career. It is also worth mentioning that his psychological intensity and athleticism were the traits that launched him into the stellar status. As someone once noticed: "Every man wants to be like Rocco, and every woman would like to experience his way of BDSM." I couldn't agree more, as far as the male part is concerned.
Through collaboration with John Stagliano's "Evil Angel Video" studio and then his own Budapest-based "Rocco Siffredi Produzioni" as being both a performer and director, Siffredi became one of, if not THE most powerful and recognizable personality in pornography world. Stagliano repeatedly commented that Rocco has far more power in porn industry than any actor/actress. Rocco Siffredi has, more than once, endorsed Stagliano with being his mentor through all 30 years of his rich and famous career.
When asked how many models he had sex with he replied that he had no idea. If we multiply around 600 films with three to four women, we get to number of 3000 (that does not include the women he had sex with for photo shoots).
Rocco has appeared in romantic adventures early in his career, but his later work with John Stagliano's Evil Angel Video involve BDSM scenes in which he spits on women, slaps them, performs "irrumatio" and makes his female co-stars gag during deepthroat, (very notable scene with porn actress Belladonna in the movie Fashionistas). On few occasions, Rocco himself has been in the submissive roles in films like Animal Trainer 11, and Il Marchese de Sade.
Many of his films begin slow, with romantic scenes that turn into banquet of violent anal sex. Culminations often portray such activities as Rocco focusing the camera on the anus of one of his female co-stars, expectorating or ejaculating into it, and then making other actresses clean the woman's anus with their lusty tongues.
He said that as an actor he put a strong passion in anything he did. Rocco also expressed regret that people in the porn industry looked more for the act of double or triple penetrations than the introduction into those actions.
Rocco made an adjustment when directing Never Say Never to Rocco Siffredi, when, filming in some park, he stopped passing strangers and then asked for his female actresses to perform oral sex on them. Honestly, those scenes appear genuine, but it is really not outlandish for such realistic scenes to be set up ahead of time. Despite the often extreme disposition of his genre of pornography, he has been systematically able to find young and hot European actresses for his movies.
In 2004, Rocco stated that he would retire from performing in porn for the sake of his family, and only focus on direction and production. "My children are growing up and I can no longer just say 'Dad is going to work to make money for the family'." It looks like Rocco wanted to shield his offspring from the effects of his work.
However, sexual hunger and directorial disappointment with his male actors and the overall state of the porn industry led Rocco to return as a performer five years later. Of course, as we all know it, every great champion has one big fight left in him.
Despite success, he announced his retirement again in 2015, after being part of the Italian reality television show L'Isola dei Famosi (Island of the Famous) in which he was stranded naked and alone on some beach for entire week. He reportedly told a friend, "I never felt so naked as I did then. I was all alone and it gave me a lot of time to think about what is important. And I realized I don't want to lose my wife." It looks like the psychological crisis is something that must be paid for the greatness. That greatness is equally matched with his suffering.
Rocco is married to Rosa Caracciolo, a Hungarian model whom he met in 1993. The couple have performed together, roughly two years later in Tarzan X: Shame of Jane. They have two sons.
He told the journalists in 2015, "More than a year ago I started to get uncomfortable in the front of the camera... Something inside of me has changed." We can see here that Italian Stallion is also showing signs of sexual fatigue that happens to men at certain age. After all, he was 51 years old here, with his best days behind him.
Rosa Caracciolo commented: "I know him very well and I love him for who and what he is. Let's see what the new version of him will be like."
Whatever this new version of Rocco Siffredi turns out to be, we, the faithful audience, will always consider him to be "The greatest male porn actor of all times."
porn star