Why are the Good Guys the Worst in Bed?
Revisiting the Risqué Divorcée - from March, 2013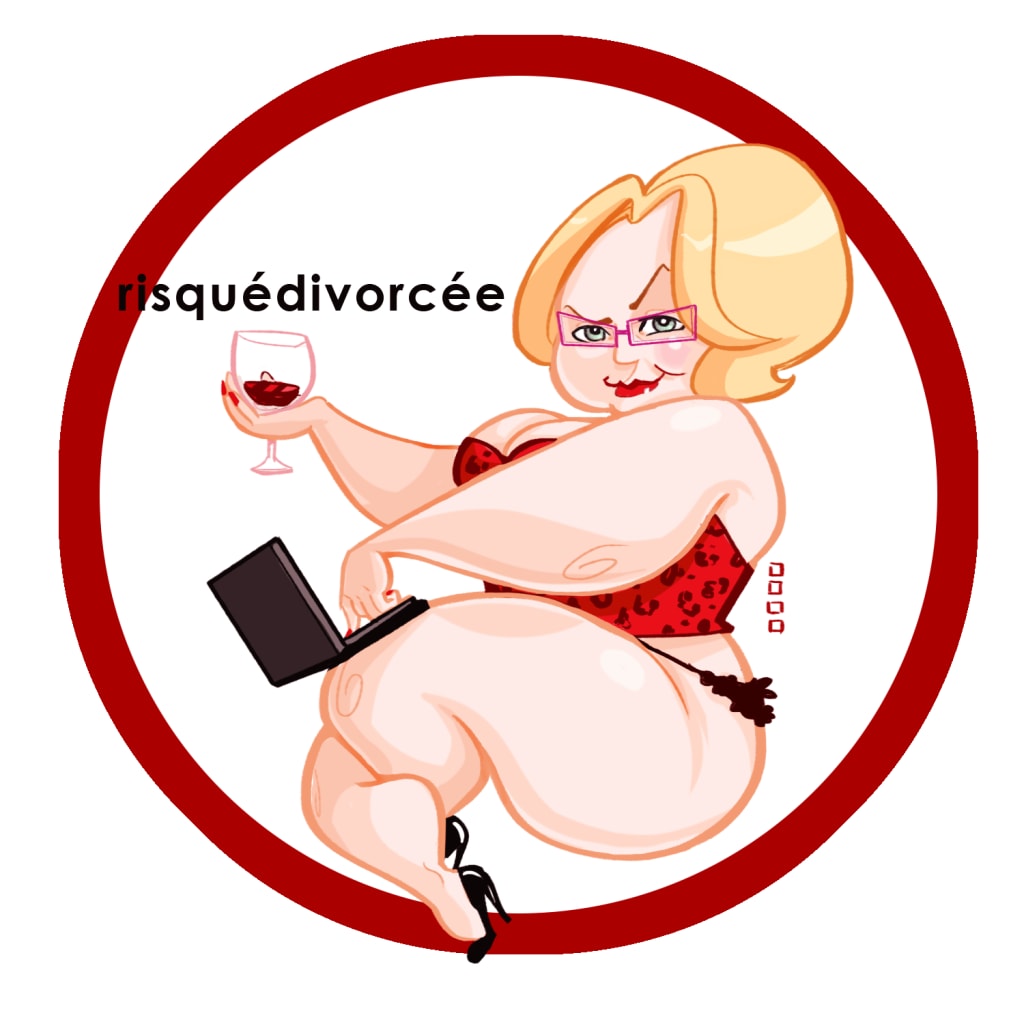 Artist credit: Jenn St-Onge (https://www.deviantart.com/hyacinth-zofia)
Nearly a decade ago, I went through a divorce and started dating for the first time as an adult. When friends suggested I write about my experiences, I started a blog. I have been "revisiting" some of my former exploits lately, and decided to share, using my real name, for the first time.

This story is taken from two posts that were first published in March, 2013. Edits have been made for clarity and continuity.
I realize my last several posts have been a bit negative. The evolution of this blog has taught me that it is a great outlet when I'm feeling disciplined to write and share, and also when I'm feeling frustrated, lonely, snarky, or thoughtful. However, when things are fun, interesting, delicious, hot and I'm spending a lot of time in bed? Well, the best I can do is a quick tweet. (#risquedivorcee) When I'm getting goodly fucked, I'm not blogging. Subsequently, you guys are missing the good stuff and getting only the complaints. I think you should dump me. I'm a selfish whore.
No, baby, baby – I promise I'll change! I'll be good! You'll like it from now on, I promise! I'll do all those things you like!
(But first, here's another sad tale!)
God.
I just spent the night with a genuinely nice, fairly attractive, appreciative, complimentary man that I have a lot in common with. He loves to make out, snuggle, stroke, touch and manages to find the clit too. I feel like high school though. Lots of working me up, getting me hot and ready and…not bringing the goods! Yes, we had intercourse, but there were only about two satisfying strokes – the rest were shallow and slow – because he was trying not to cum. Okay, I understand this, but fellas, let me say this: when I'm that worked up and ready, I would rather have 1 minute of nice, hard & deep pounding that 5 minutes of tentative & shallow strokes. Though five minutes may be a generous estimate on my part. To his credit, he did say that he didn't want to give a bad first impression, so he went down on me for a good while. But it was again very tender and torturous. I finally had to ask him if he would finger me while tonguing me. Cripes! I wanted to call in a backup dick but felt it might be offensive to break out a big dildo and fuck myself with it at this point in the "relationship," But I wanted to!!
I even managed to sleep well with this guy – a rarity! I awoke to him pulling me into his arms in a spoon position, kissing the back of my neck, rubbing me. Wet as hell, I settle myself so his dick is against the crook of my ass and give a little wriggle and moan. This usually does the trick for initiating morning sex. No dice. He went so far as to unwrap a condom and I went so far as to give him some oral stimulation, but he just never managed to get full wood. Finally, I gave up.
Argh – there's potential here, but I am afraid that I just set myself up for FWB with guy who is really into me and wants to be a regular but who doesn't deliver in the fashion to which I have become accustomed. Just one of many reasons that I refuse to have an exclusive deal with anyone!
fact or fiction
Allison Rice has been writing and editing since childhood, She's an avid reader, a secret blogger, enjoys a good op-ed, and hopes that the Vocal community will inspire her to actually finish a draft from time to time.