Why an All-Weekend Sex Marathon Should Be on Every Couple's Bucket List
Nothing's more satisfying than a weekend spent in bed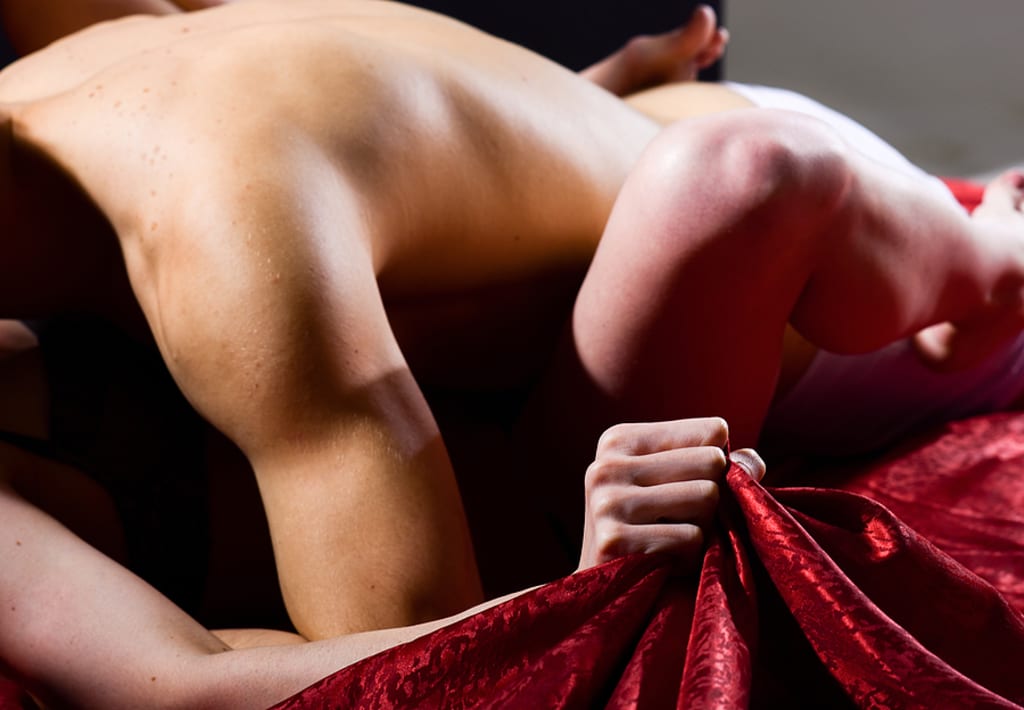 Whether you're bonding with a new partner or have been married to yours for years, nothing's more satisfying than a weekend spent in bed. Very sensible couples may have trouble justifying such an indulgent treat under normal circumstances. However, the pandemic has turned weekends spent at home into the hot new thing, so there's never been a better reason to try it yourself. Here's a closer look at why it's something every couple should enjoy together every so often.
You'll end the weekend closer.
Although spending plenty of quality time being intimate with one another isn't usually a problem for newer couples, those who have been together a while may need to be more proactive about it. A staycation in bed together for the weekend is the perfect way to get back in touch with all the beautiful reasons you fell in love in the first place.
Yes, you should definitely have as much sex as you want, but be sure to fill in the gaps with other fun bonding activities, as well. Make breakfast together in the nude. Take long, relaxing bubble baths complete with candles, wine, and soft music. Go ahead and talk until dawn. It's your weekend. Make the most of it.
You're doing something extraordinary for your health.
Plenty of good quality sex, especially with a partner you adore, doesn't just feel amazing on every level. It's very good for you from a health standpoint. Here are a few examples of why adding a sex marathon to your to-do list is a health and wellness must.
Sex – especially the strenuous, vigorous, or long-lasting kind – is excellent exercise, so it comes with all the associated benefits. It's especially great for your circulatory system, muscles, and stamina.
Sex helps encourage a healthy immune system, something that's doubly important during a pandemic, especially with winter right around the corner.
Sex helps offset the adverse effects of stress, as well. That makes a sex marathon an especially great way to spend the weekend when things have been nuts at the office lately.
It's an excellent opportunity to experiment.
There's something about a private weekend alone together with the rest of the world locked out that feels full of possibility. It's like being in a magical bubble where anything could happen – exactly why so many couples decide to go with that feeling and check a few items off of their sexual bucket list.
Ensure a weekend to remember by doing a little prep work beforehand. Shop for a few new toys together and share some naughty fantasies about how you'd like to use each. Make this the weekend you finally bring a pet roleplay scenario to stunning, orgasmic life. Experiment with BDSM, light bondage, or temperature play. The whole weekend is yours. Turn it into a sizzling event you'll not only be talking about for years to come but will be eager to repeat as soon as possible.
It's a fantastic reboot for your sex life.
Let's face it. Sexual dry spells happen to everyone, even happy couples who are deeply in love. When life gets busy, it can mean sex gets pushed to the back burner and left there a little too long. Before you know it, it's been a while, and neither of you can necessarily remember how long. Getting back on track can be challenging after a dry spell, but some methods are more effective (and more fun) than others.
Weekend sex marathons have a way of completely rebooting your sex life. It's more than just an opportunity to reconnect a little. It's a powerful reminder of how rewarding it can be to put everything else on hold for a while and focus on one another, as well. For extra fun, keep the energy going a little longer by engaging each other in naughty texting sessions throughout the workweek.
You'll both be in incredible moods.
Life's tough enough, and you likely have enough on your mind, especially these days. That makes carving out time for proper self-care and activities that make you happy more critical than ever. An all-weekend sex marathon, complete with all the sweet little moments in between, is unlike anything else when it comes to elevating a sober mood.
Great sex, especially in large ongoing quantities, causes an endorphin rush that makes it very hard to stay down, sad, or discouraged – an incredible, natural high in every way. It helps you sleep better, as well. Not only will you have a wonderful weekend, but everything about life will seem brighter, better, and more colorful come Monday.
Life is best when we take plenty of time to stop and enjoy the things and people that matter most. Weekend sex marathons should be part of every couple's routine for that reason. Try it and see!