What If...
High School Friends Finally Seal the Deal Many Years Later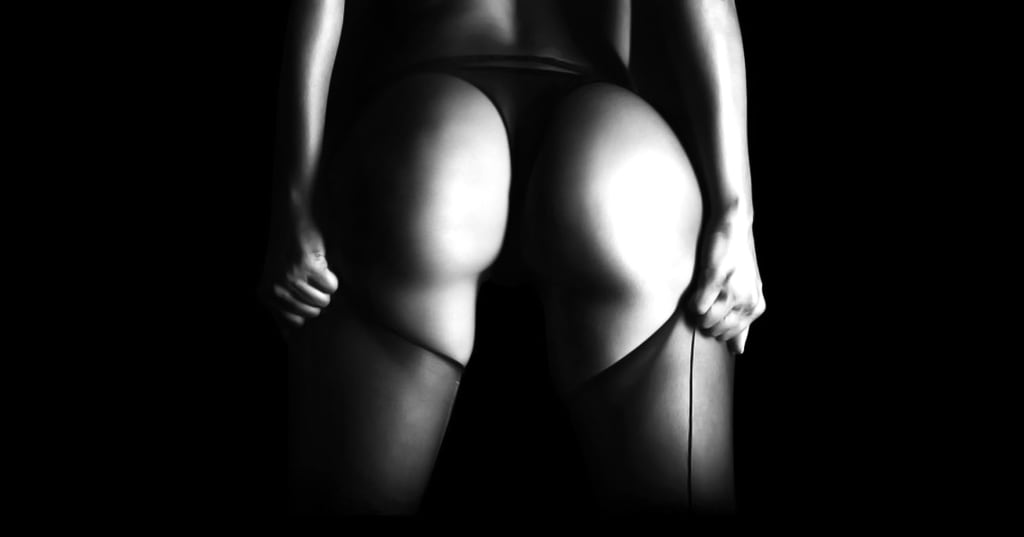 I met a young woman when I was in high school. I'll never forget when I first saw her. I definitely liked her looks. Her sexy curves drove me crazy. She had blondish brown hair that framed her pretty face and the way she walked! I could watch her all day! I definitely became enamored with her. I remember seeing her with a gaggle from her high school at the local public library. Since she went to a different high school, it wasn't easy meeting her. Then I finally had an opportunity to meet her at a YMCA function. We started hanging out a little but nothing ever came of it. We kept in touch as we both went out of town for college. We even spent New Year's Eve together when we were college freshmen. I never really returned back home. We lost touch. But there's this social media site. You might have heard of it. It's called Facebook. After many years apart, we got in contact with each other.
A lot happened since we knew each other back home. We both moved on and we're now living in other parts of the country. We both had gotten married and, unfortunately, both had gotten divorced. The online chats became lengthier. I wondered what it would have been like if we had kept in touch, maybe went to the same college or maybe even became lovers. I wondered if she ever asked herself the same questions.
Eventually, I asked her if she wondered why we hadn't ever "gotten together." She told me she was intimidated by me. I was shocked. I never thought of myself as intimidating. She meant intellectually. I still had a difficult time fathoming this notion. Then she asked me why I didn't make a move on her. I guess I was scared, I admitted. She was surprised. I confessed that I was confident about a lot of things but not about women. I always second guessing myself. I was filled with regret.
I told her I was more experienced now. I suggested we meet each other back home. She demurred, indicating that she still knew many people back home. I did too, and I would feel obligated to visit family and friends. Instead, we decided to meet in Las Vegas. We each booked separate accommodations at Caesar's Palace. I left her a message saying I'd be waiting for her in the Vista Cocktail Lounge.
I admit it: I was nervous. I got a dirty vodka martini. Then I got another one to calm down. A group had gathered at the entrance. They parted as Kate made her entrance. She looked fantastic! She wore a snug cocktail dress that clung to all her lovely curves, strappy high heels and long dangly earrings. I stood up and we embraced and kissed each other on the cheek. "You look great!" I told her.
We sat and talked about the old neighborhood. We talked about people we both knew, catching up on who was successful, who went to jail, who passed on too soon and what our life was like now. I didn't know her ex-husband although he was a local man. She wouldn't have known my wife since I met her in college. I suggested we go to one of the fine restaurants in the hotel.
"I got a better idea," she said. "What if we go to my suite upstairs and have dinner sent up?"
I was a little flabbergasted. Here, she had gone to the trouble to look so fine and she wanted us to go to her room. I hoped something good was about to happen.
As we rode the elevator up, I put my hand on her waist. Kate leaned into me and kissed my cheek. I lowered my hand from her waist to her behind and gave it a gentle squeeze. She didn't say anything, didn't back away either. She did give me a sly look.
She had booked a very nice suite. There was a great view of the strip and fountains below. She handed me the room service menu asked me to order, as she went to the bathroom. Through the door, I asked about her food preferences and I figured out a meal for both of us. I called to place the order. As I was on the phone to room service, Kate returned to living area. She stood before me, reached behind her and lowered a zipper on the dress. She shook her shoulders and let her dress fall to the floor. She stepped away from the dress. She wore a plum colored lace bra, matching garter belt and panties. Light skin tone stockings and those strappy high heels completed the erotic scene. I was still talking on the phone as she slowly approached me. Since I was sitting, I looked up at her. When she was in front of me, she edged my legs apart and went down on her knees. She stroked my legs as I finally finished the order to room service. She rubbed my cock through my pants.
"Did you ever think about me doing this to you?" she asked.
"Not like this," I said.
She unzipped my pants and released my cock from its confines. She lazily stroked my cock.
"I always thought you'd have a nice cock," she said.
"When did you start thinking about my cock?" I asked.
"In high school," she said.
"Really?" I wish I had known back then! She licked the sides of my cock. I was hypnotized watching her as she kissed my cock. Then she took me in her mouth. She stroked my cock with her lips. Then she stopped, stroked my cock with her hand and looked up at me with a big smile.
"I like doing this."
"Yeah?"
"I love giving blowjobs." I shivered as she said this.
"Why is that?"
"It gives me power over a man."
"Oh yeah?" I asked as she took me in her mouth again. Up and down, slowly she went. I felt her lips working magic, sucking on my shaft. Then she took me deep. I felt her nose against me and I knew my entire cock was deep in her throat. She kept in there and finally pulling up, gagging a little. She swallowed, examining my cock closely while stroking it. I knew what she meant about having power over a man.
There was a knock at the door. Room service!
"Want me to get it?" I asked.
"No. I have to sign for it."
She stood up. I tucked myself back in. I thought she was going to put a robe on or something. Instead she boldly walked to the door and opened it wide. She let the room service attendant into the room. I thought his eyes were going to pop out of his head! She smiled sweetly at him and asked him to set up the table in the middle of the room. He set up the table, stealing glances at Kate.
"Ready for dinner?" she asked me.
"I'm ready for anything," I told her.
When the attendant finished setting the table, he presented Kate with the check. Kate slowly signed the room service check, letting the attendant get an eyeful. Her breasts shook slightly as she signed. He got a nice tip, I thought. She thanked him and I could see that she got a rise out of the attendant. He left the room as I went to the table and we sat to have our dinner.
"You gave that waiter a hard on," I said.
"What about you? I'm more interested in your hard on," Kate said.
The meal was good but I couldn't concentrate on the food in front of me. I don't think Kate cared too much about the food either. I noticed she just pushed the food around her plate with fork. She moved the salt shaker closer to her. Kate fingered the length of the salt shaker, knowing that I was staring at her. She made a circle with her thumb and index finger and began stroking the salt shaker up and down like it was a cock. She slowly looked up at me. I got up from my chair and walked over to her side, my crotch next to her face. She turned, unzipped my pants and took my cock out again. She stroked it as she looked up at me. Then she took my cock in her mouth and reached around to hold my butt. She squeezed my ass as her lips stroked my cock up and down. I stroked her hair and Kate looked up at me. I was mesmerized seeing her beautiful face with my cock in her mouth. I unbuttoned my shirt and pants. Kate stopped to help me strip. I took her by the hand and we went into the bedroom.
Kate went on all fours on the bed to pull back the comforter and toss some pillows aside. I stopped her by holding her hips. Her behind was gorgeous. I couldn't help myself. I ran my hands over her ass and then I pressed my face against that glorious behind and started to kiss her ass right through the thin whispy material of her panties. She cried out as I kissed and licked her cheeks. I spread her ass cheeks apart and sunk my face between her cheeks. Her earthy fragrance was good to me as I tongued her asshole through her panties. Kate fell forward and I crawled up behind and rubbed my hard cock against her ass. She turned her head around as best she could. I leaned down and we kissed, our tongues exploring each other's mouths. I rubbed my cock against her and she humped her ass back at me.
I turned Kate around and I slowly removed her panties and tossed them on the floor. I moved up and we kissed, our passion for each other became uncontrollable. Our hands moved up and down exploring each other's bodies. I managed to unhook her bra and her big breasts tumbled out. Kate moaned as I cupped and felt her soft boobs. I moved down to suck on her nipples and squeeze her tits. Kate sighed as I sucked on her nipples. I made sure I took plenty of time sucking on her titties. I enjoyed it but I knew she enjoyed it even more. Eventually, I started to caress her thighs while still sucking on her tits.
"Spread your legs apart for me," I said. She didn't say anything. She just looked me in the eyes and spread her legs wide open.
"Is this what you want?" she asked.
I stared at her creamy white thighs above her stockings, her bit of pubic hair and the dark lips of her pussy.
"Yeah, that's what I want," I replied thickly. What an incredibly sexy woman! I reached between her legs and I could hear Kate whimper as traced my middle finger along her wet slit. Her pussy was so wet, I just had to get a taste. I turned myself around and lay on my back. It was as if Kate and I had been lovers for years. She knew exactly what I wanted. Without so much as an utterance, she got on top of me and lowered her damp pussy to my face. Kate whimpered as she felt my tongue on her pussy. Her cries were soon muffled as she lowered her head and engulfed my hard prick. Her moans around my prick felt good. My hands were squeezing her ass, feeling her stocking clad legs, as my tongue spread her lips apart and I soaked up her juices. I could feel her ass tense and relax, riding my face. Finding her sensitive clit, I circled it with my tongue, flicking it again and again. Kate's ministrations of my warm, hard flesh quickened. Then she suddenly got off of me and lay next to me.
"I don't want to cum like that. I want to cum on your cock," she said. I motioned to Kate to be my guest. She got on top of me and lowered herself onto my cock. We both let out moans as I felt her warm, wet, muscular sleeve surround my shaft and she fully engulfed me. As we became accustomed to each other's fit, she moved subtly on top of me.
"Your cock feels good," she said in a gasp.
"Your pussy is wet," I said. I felt her pussy grip me. "Ohhh…"
I reached up to feel her big round tits. I tweaked her nipples gently. She started to ride me. As her gyrations became more energetic, our hands intertwined and it helped her balance as she bounced up and down on my cock. What a sight! Her large tits swaying and her pussy lips consuming my cock. She let go of my hands, rocked back and forth on my cock and cupped her breasts. My hands felt her legs and marveled at the feel of the stockings and her bare thighs. She got a little quiet but kept grinding her pussy on me. Then the dam burst!
"Oh yes! Oh God yes! Oh! Oh! OOOOHHHH!" she screamed and then collapsed on top of me. Her pussy wrapped me up tight as it spasmed around my cock. I let her relax, occasionally feeling her pussy give me a sweet hug. She finally lifted her head from my shoulder and kissed me.
"I knew it would be good," she whispered.
I kissed her. "We're not done yet," I said.
She smiled. "How do you want me?" she asked.
"Lay back," I responded.
Kate lay on her back. I knelt next to her. She reached up and ran her fingers on my body. I reached down to touch her, as well. She was all soft curves, silky skin and was the epitome of desire. Looking at her made me ache to fuck. But I had waited for so long for a moment like this. I know, I'm greedy. I moved up and straddled Kate's face. At first, she thought I wanted her to suck my cock some more. Instead, I held my cock in one hand and steadied myself with the other hand as I lowered my balls to her mouth. I felt her wet tongue lapping at my balls. I stroked myself as she worked her tongue all over my balls and taint. I could have cum just like that but I wanted to fuck this beauty more than I ever wanted anything else.
I moved down between her legs and, without any hesitation, I slipped my cock into Kate as deep as I could go in one thrust. She inhaled sharply with that plunge. I could feel myself filling her up. I let her feel that for a moment. Then I allowed my yearning to fuck Kate to take over. I fucked her in and out, fast and hard. I could only think of fucking. I was using Kate, I knew it, but I didn't care and I fucked her with every ounce of energy I could muster.
"Fuck me! Give me that cock! Give me your big, fat cock! Fuck me!" Kate screamed.
My whole being concentrated on making my cock shoot hot cum in Kate's squishy pussy. I stiffened and it felt like my cock was exploding inside her.
"Oh fuck! Yeah! Take my cum! Take my cum!" I screamed. Kate groaned as I spurted warm cum in her again and again. I lowered my head to kiss Kate. Our mouths met and our tongues danced together. We heard a plop as I withdrew my cock. I collapsed next to her. I could feel our combined juices dripping down the sides of my cock and slowly dribbling down onto my balls.
"Oh my God!" Kate gasped.
"Yeah," was all I could say. Our hands reached for each other. We fell asleep just like that. We spent the rest of the weekend in her suite making love morning, noon and night. I'm certain that we'll be seeing each other again very soon.
fiction