Tips on Hiding Your Body Hair From an Ex Exotic Dancer
We're hairless cats after all.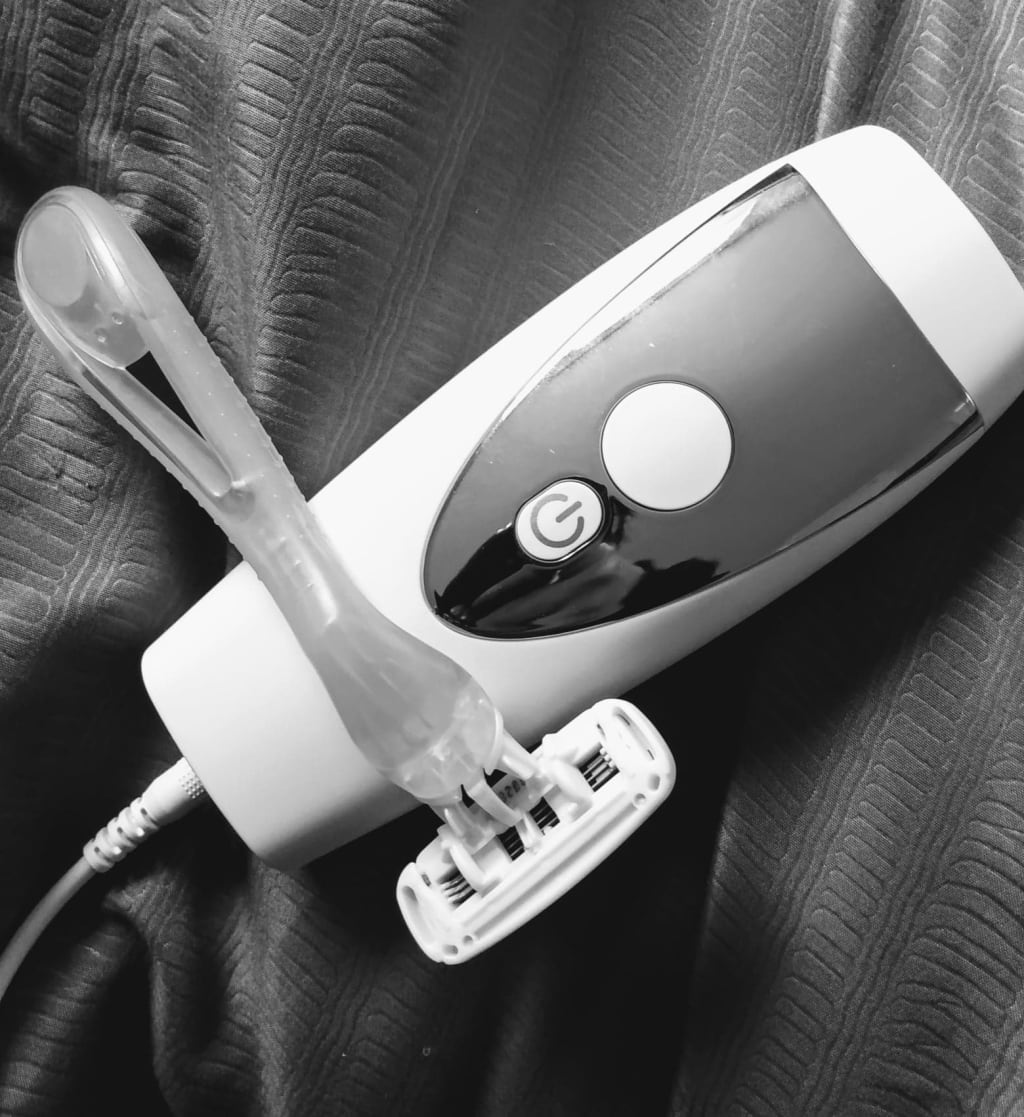 I remember when I started dancing, there was an obnoxious DJ that told stories about dancers he knew previously in what he liked to call, "the good years." He meant the nineties, which is fair enough, as any dancer that actually danced back then can tell you they basically gave air dances and it rained. Hard.
Well, back to the present, the DJ told a story about a girl who was beautiful, but suddenly she was spread eagle onstage and, well, someone fired the gardener and she was ushered offstage by management and told to shave that thing or risk being unemployed. As much as I hate policing women's bodies and telling anyone what to do with their body hair, it was pretty standard practice in the clubs that you pretended you were born hairless and have remained hairless until this day.
Enter, me. I am 5'7" with a 31" inseam. I have a lot of leg. I am also Scottish, Irish, and Native American and unfortunately I didn't get the gene my mom did where you actually forget the last time you shaved because your body hair doesn't grow. My hair grows, and it grows with a vengeance. Being in an environment that frowns on body hair, how did I manage to maintain the façade I was really a Sphinx cat in 7" heels? Well my dears, I'm going to share that with you below:
1. Fishnets, thigh highs, and socks oh my!
There are some days where you don't feel like shaving. Trust me, I had a lot of those days. And if you have any semblance of even relatively sensitive skin, I'm sure it doesn't appreciate being tortured on the daily. So, I bridged the gap by wearing fish nets, thigh highs, and socks when my body just needed a break from the shaving. Also, depending on your work persona, whether you're trying to exhibit a dominatrix style vibe to your repertoire or a party loving college girl with the high socks, you're hiding the fact that you did not shave.
2. Lighting is everything.
Most clubs are extremely dark and remain as such for a multitude of reasons. Clubs are known for being a dark area where fantasies run wild, but a lesser known reason for the darkness in clubs is so you don't notice what time it is and leave if you happen to stumble into a club at the end of day shift and notice outside the sun has gone down. Also, it blacks out the inside so any elicit behavior is not shared with the public. This also works to your advantage if you have any visible stubble showing. A little dark lighting and no stubble to speak of.
3. Epilators.
Yes, those darn torture devices that literally rip the hair out at the root. When regular growth cycles and waxing isn't really an option due to the growth time, you truly can be hairless as soon as those bad boys start to grow back. The nice thing about epilators is it can literally pull out even the closest to the skin hair, and it's a great deal less messy than a traditional wax. The downside of course, is it is a lot more painful.
4. Hair conditioner.
I hate lotion. I know, I should love moisturizer, but when your job is bouncing up and down sometimes upside down on the pole and you have to maintain soft skin, you kind of have to put your safety above moisture. So, I used hair conditioner both to shave with and additionally as a pre rinse shower treatment, so I didn't have to worry about my last moments being me upside down with my cans out dancing to a Def Leppard song. Just wash, apply to skin, let sit for a moment like a deep hair mask, then rinse off. I once had a coworker tell me my butt felt like silk. You can't buy that kind of review.
5. IPL or Laser Treatment
There are some companies nowadays that due to the popularity of the IPL at home permanent hair treatment have begun to do estimates and even lifetime touchups for laser hair removal for a monthly fee. Alternatively, with the increase of IPL popularity, anyone can do it at home. I personally have one and have seen great results after a month. I was a daily shaver and so far have cut down to three times a week. Also as a plus, if you like the exfoliating properties of shaving, you can shave also if you are doing IPL treatments. As a matter of fact, it's encouraged.
So if you were wondering how exotic dancers remained hair-free during their shifts, just know it is a mix of discipline, smoke and mirrors (that we like to call thigh highs and lighting) and possible permanent hair removal.