Tips for Choosing Sexy Lingerie/Underwear to Conquer a Man
Sexy Underwear to Seduce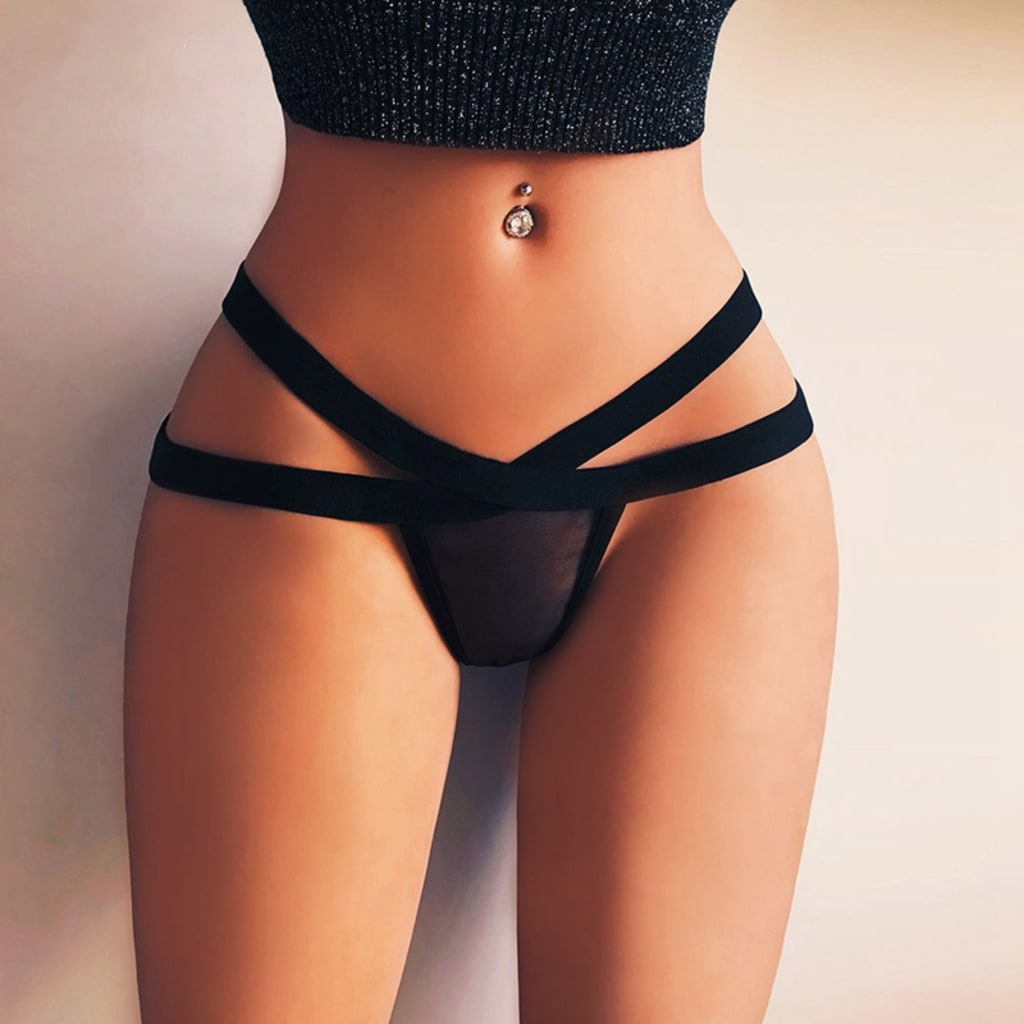 Are you out there wanting to surprise your husband or boyfriend by buying sexy lingerie that makes him drool? Don't know how to do this? Then you have come to the right place!
You know how to choose the ideal lingerie to seduce your partner? The CosCom Guide gives you a little help with this article full of tips for you to choose the ideal underwear.
Check out the tips on this article and get a good purchase on your sexy lingerie when you are out on a shopping spree!
Want to learn various seduction tricks and be a very powerful woman? So read on and know how to have the man you want.
See the favorite colors of the men, the templates that call the more male attention, and which best match your body type.
It is no secret to anyone that every woman likes to feel attractive and sensual to her man. And nothing like sexy lingerie to make your man crazy for you. In addition, lingerie also has the power to elevate the self-esteem of any woman.
Let's get into the tips for choosing sexy lingerie.
Let your shyness stay aside. Be bold in the model, the colors and experiment until you find the one in which you feel provocative and sensual, accentuating what you have the best and hiding what is undesirable. See the tips:
Small Breasts. Look for lingerie models with foam, bum, or rim. They make your breasts more rounded and larger, giving you a much sexier appearance.
Big Breasts. To be more comfortable, use models that have reinforced stitching. Bet on sexy lingerie with plenty of lace and let your breasts show as much as you can. Your man is going to go crazy!
Little Butt. In this case, it is preferable to bet on pieces that have panties in more detail, such as ruffles and bows. And use very small pieces; your man will love it.
Very Big Butt. It is typical of the Brazilian body. Bet on slightly larger panties and less detail, since the region already draws attention by itself.
Hiding the Fat. Being overweight does not mean that you cannot wear sexy lingerie to please your man. The important thing is that you try several models, especially those that do not mark excessively the side of the hips, so the fat does not jump.
Thong
Sometimes, it does not even need to innovate so much. The thong is one of the favorite parts for men and does not have any secret to use them. As with waxing, of course! Thong Leopard price may be around $22.90 and $27.90.
Corsets and Correlates
In addition to disguising and hiding the chubbiness, these make the figure sleek and gives the woman a super-feminine gait, improving posture and the curves of the body. Ana Hickmann™ bodice price may be around $44.99.
Garter
The garter is a simple piece that, for many men, appears as a fetish. Most of them come with the skirt together. Always use pieces of the same color (skirt, bra, pants and garter belt) and complete the look with a pantyhose too in the same tone. Garter skirt price may be around $31.90.
The Jumpers
The jumpers allow you to innovate whenever you feel like it. A long satin shirt with a sexy slit on leg suits all body types and is sexy and elegant at the same time. For the more daring, the transparent shirts are the right choice and can be combined with only a thong. There are also short pieces, in satin and with side slits. Leave the body at will and move with the male libido. Satin Camisole-AN01-RMD Lingerie price is about $47.50.
Black Lingerie
A survey by the British company of cleaning products for Dr. Beckmann revealed that the color of lingerie men's favorite is black. 47 percent of respondents said that the black lingerie is sexier than any other. And, believe me, 56 percent of men stated that red lingerie is the one he has the least likeness for. RMD Microfiber Lingerie set costs around $27.50.
Bra + Panties Droprop
Want to make it nice at the time of the conquest, but it is piped with some imperfections in your body? Bet on "Bra + Panties Drop." In addition to lifting the breasts, the bra let them closer and apparently largest. Already the widest panties on the side helps to disguise the chubbiness of the outer thighs and tummy. Set Preformed Bulge Bra and Pants Marcyn Bordeaux price is within $49.99.
In this case, the important thing is to choose a model of lingerie that leaves you at ease and that you feel good to use. So go shopping, try hard, until you find the right model for your body, okay?
Share this if you are pleased with the article!
About the Creator
Cosmas Nwokafor
Founder, CosCom Inc.
In addition to serving as a senior writer for CosCom Writers, Cosmas Nwokafor is a photographer, a journalist, editor, freelance writer and a novelist who is passionate about telling creative stories.
Reader insights
Be the first to share your insights about this piece.
Add your insights