Times I've been Left in a Parking Lot
By EivieSpeaks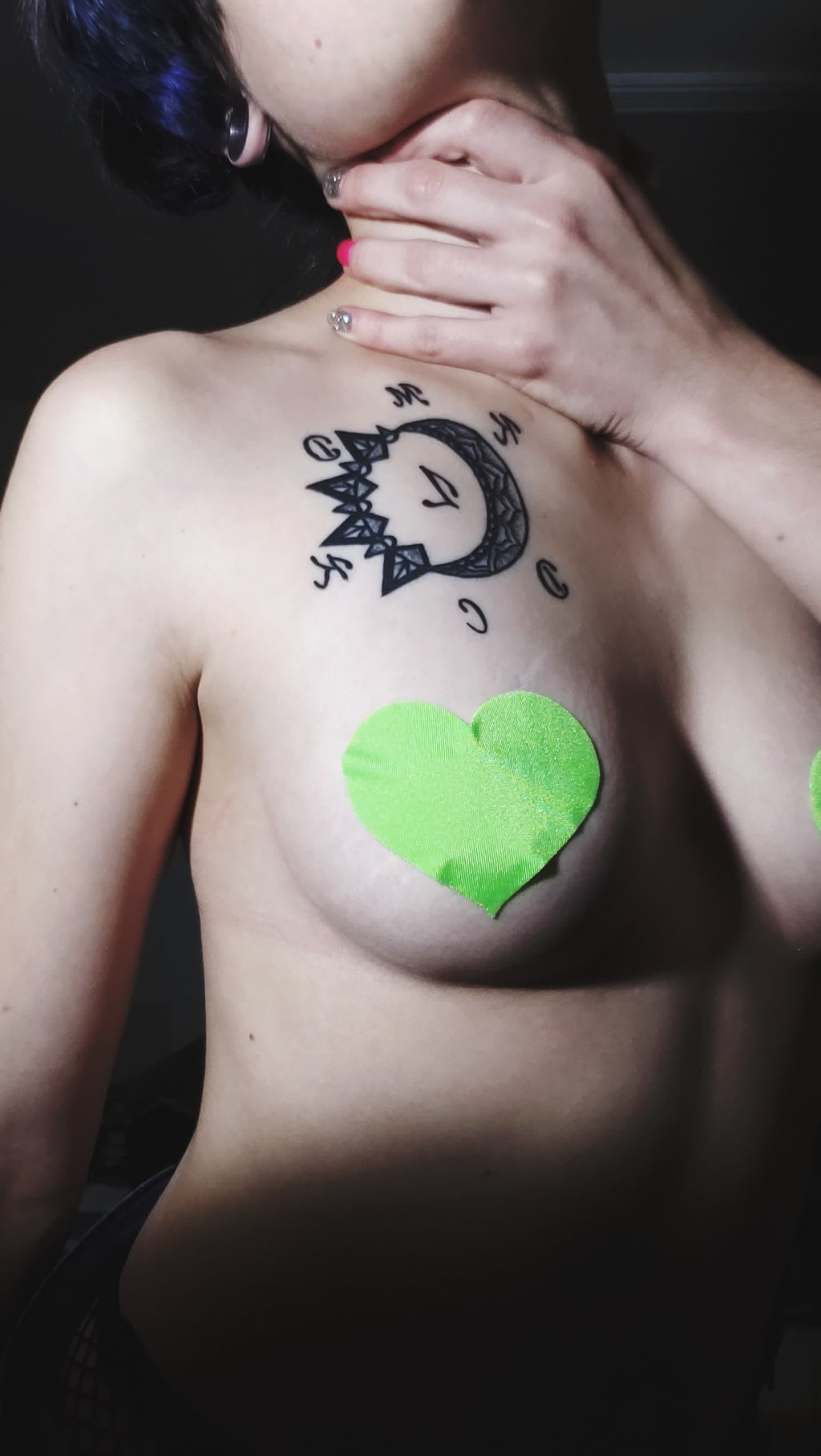 I never thought I would have to tell people not to leave girls in parking lots; but here we are. It has not happened once, but three times. The first time I was lucky enough to be in front of my place of residence. The second time, it was a very awkward appointment. They booked through email then did not answer until thirty minutes after I left. The third time, I was about thirty minutes out of town. It's not uncommon when someone books an incall appointment that they say they are there and they're not, or when they just ghost out of no where. It was uncommon for me to experience these things on outcalls.
Story #1: Left Alone In Waterloo
I had been spending the night in Cambridge with a friend, despite living in Waterloo. A guy messaged me asking for an appointment. I told him the situation, that I wasn't in Waterloo but if he was willing to drive a bit, I had my own private apartment in Waterloo. He had no issues and asked where to pick me up. I gave him the address and waited, he was very punctual.
Once he arrived to pick me up, I noticed he had an incredible car. It was the first thing I said to him, but he was very quiet. I could tell something was a bit off, but the car had already started moving. I didn't attempt to made conversation as I was pretty tired, it was around 10:30pm maybe later. He started asking me some questions. Usually I would just shrug it off, but it was almost like he was interrogating me. I felt like I was in the interrogation room of a police officer.
Once again, I shrugged it off and just answered his questions with as little detail as I could. After the weird drive, we pulled into the parking lot behind my building and he asked me to step out of the car so he could make a phone call. He was on the phone for around fifteen minutes, I stood outside as requested and froze my butt off. He finally got off the phone and we headed to my apartment, before we got in the door he said he forgot his wallet and would be back. I waited a long time for him to come back so I went back to the car to see if he was okay. Turns out he left. He told me it was because of a sick family member, which would be completely understandable, but I have a gut feeling that it wasn't the truth. I never heard from him again.
That night did not end there unfortunately; now I needed to find my way back to my friends house because I did not feel safe in my own. It took hours to find someone willing to pay for a cab ride back for me. That night still makes no sense to me, but things happen.
Story #2: The Invisible Email
This story is a short story. It was the end of my night and I was getting ready to go home from the hotel. All the sudden I get this email for someone who wanted an outcall to their house, I asked the address and confirmed my arrival with them. I left about fifteen minutes later in an Uber (that I paid for) to their place. My current place of residence wasn't too far from there so it should have been a quick stop.
When I got to the house, all the lights were off. It had a larger patio up front connecting with the neighbors. After five minutes of emailing them, I decided to knock. I got no response. I continued to knock and ring the doorbell (for context it was six or seven in the morning) with no response. I eventually walked home. I got home to open my email and there was one email from that person. It simply said, "I'm sorry I wasn't paying attention to my phone, if you are still waiting I'm in the garage waiting for you."
I was so damn freaked out.
Story #3: A Not-So Romantic Trip to Paris
I had been chatting with a client for a few days, he seemed pretty nice. Although I wasn't huge on doing outcalls, he offered me six-hundred dollars for one hour of my time and the Uber ride to and from Paris paid for. I was reluctant but decided to do it. He told me wear something pretty like a dress, so I did, and it was too cold for that.
The Uber had arrived, he ordered it so I wasn't sure of the address we were going to. He texted me saying how the Uber would be arriving at his place slightly earlier than when he was arriving at his place because he needed to take the bus. At this point, I wanted to tell the Uber to turn around and take me back, but I was desperate and uneducated. When I arrived, I wasn't sure which house I was supposed to go to. So I sat in the parking lot not far from the house. At the end of the lot, there was a black man standing against his red SUV having a smoke. I didn't think anything of it.
I decided to go into a nearby store and warm up. About twenty five minutes passed and I received the okay to go back to the house, so with merchandise in hand (paid for of course) I went back to the meeting spot. The guy at the end of the lot was still there, but he was inside his car this time. It wasn't until the client sent me a text saying "is that your pimp?" that I began to get concerned.
I was frantically texting my client that I didn't know him and that he was starting to scare me. I had no ride home, I now had no money, and I was stranded in Paris, ON. My client kept going on about how he saw a black guy at the end of the lot watching him. I finally blocked the number and had to find someone to pick me up. I was bawling my eyes out, I didn't know how this happened.
The guy from the end of the lot ended up calling me over, and I don't usually lose my shit in front of strangers but I started crying and yelling. He sat me down, offered me a cigarette and some water. He let me sit in his car for a while. After a bit of chatting, I explained what I was doing there and he asked if he could purchase a small amount of time with me, I was reluctant but I needed the money. He then dropped me off at a Tim Hortons and I was picked up by my friend.
In the end, at least I am okay and learned how to keep myself safe from now on. I no longer do outcalls to avoid these situations and I make sure I always have a backup plan if things go south. If you're just starting out, and especially if you start out younger like I am, don't do outcalls. Get a hotel if you need to, but no amount of money is worth the chance of being hurt, abandoned or worse.
Always be Safe XOXO Eivie
Update: I will be posting my most recent experience getting abandoned ASAP
OF: xoxeiviexox
Twitter: xxeiviexx
Email: [email protected]
erotic
About the author
20y/o from Cambridge, ON
Educating on controversial topics and living on adrenalin to get there
Reader insights
Be the first to share your insights about this piece.
Add your insights