The Tryst
Random Word Generator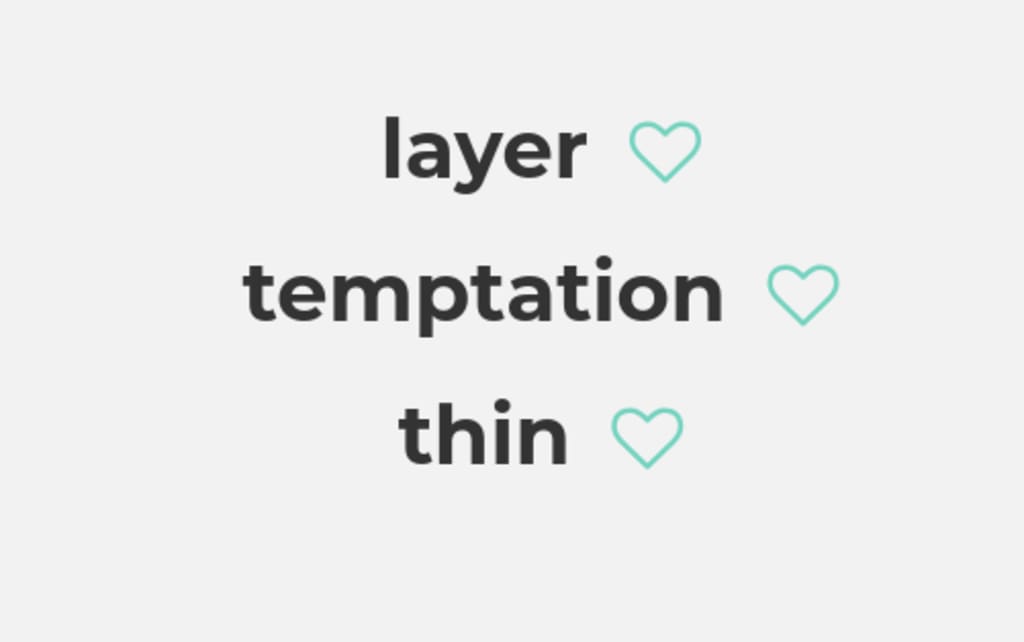 created using random word generator
He arrived at the hotel suite and let himself in with his keycard. Removing his coat and tie, he threw them on the back of the couch and walked over to the bar where the bottle of Dom he requested was breathing on ice. He could hear movement in the bedroom, so he grabbed the champagne, two long-stemmed flutes, and the chocolate-covered strawberries he had found to the bedroom to join his companion.
Entering the room, he saw she was still in the bathroom, so he put the strawberries in the center of the bed, poured two glasses, and set the champagne on the table by the bed. He removed his clothing and lay on the bed, holding the champagne flutes.
She came out of the bathroom and was a sight in her thin, red negligee. She stood for a moment, allowing her man to take in all the sexy curves of her body with his eyes. When he held out a champagne glass to her, she advanced towards the bed and took it from him.
The man sat up as she sat down. Leaning over, he kissed her neck, moving her strap down over her shoulder and off her arm. As he removed the lacy layer, he kissed down her neck and arm. Then he proceeded to do the other arm the same. Once her shoulders were bare, he kissed them again, reaching her breast. As he suckled at her breast, she cradled his head and moaned her pleasure. Taking a sip of champagne, he licked her stomach with his icy tongue, sending shivers down her spine. She pushed him back on the bed and climbed on top of him. As he laid their prone on his back, she poured champagne on him, then licked it off him.
The look in her eyes when she raised her head, the smoky, sexy look she always had when she was turned on, drove him mad. The temptation was too great, so he grabbed hold of her, flipped her to her back, then proceeded to nuzzle her body, down to between her legs, where he parted them further and entered her with his tongue, licking her and toying with her clit. By this point, she is driven into a sexual frenzy, and her body is quivering.
Pulling him up to her mouth, she kisses him, making little moaning sounds behind their pressed mouths. She takes his penis into her hands and strokes it while they kiss. He can feel his member growing and growing to it's entire length. She knows just what she's doing, too. She drives him wild with desire, but he doesn't know how long he can last before he explodes.
Then she lowers her head and sucks on him while he fingers her. Before he realizes what is happening, she sits astride him and bounces her titties in his face. All he can do at this point is groan. She is so tight. They fit together like a hand in a glove.
They end up back in the missionary position, and he drives himself into her. He can hear her purring, a sure sign she is about to orgasm. So he moves faster and faster until she is growling and clawing at his back to pull him in deeper.
Just as he is about to explode, he can feel her release, her full orgasm. Turning her face towards his, they both stare into each other's eyes, seeing the love there as they reach their release.
They lay there connected and spent some time before he rolled off her and pulled her toward him. Then they lay cuddling, listening to each other's hearts.
Neither one uttered a word the entire time. None were needed.
About the Creator
Come near, sit a spell, and listen to tales of old as I sit and rock by my fire. I'll serve you some cocoa and cookies as I tell you of the time long gone by when your Greats-greats once lived.
Reader insights
Be the first to share your insights about this piece.
Add your insights