The Interesting Secrets of a Male Sex Worker
A good male sex worker is not just meat and muscle, or an expert in positions. He is also good company.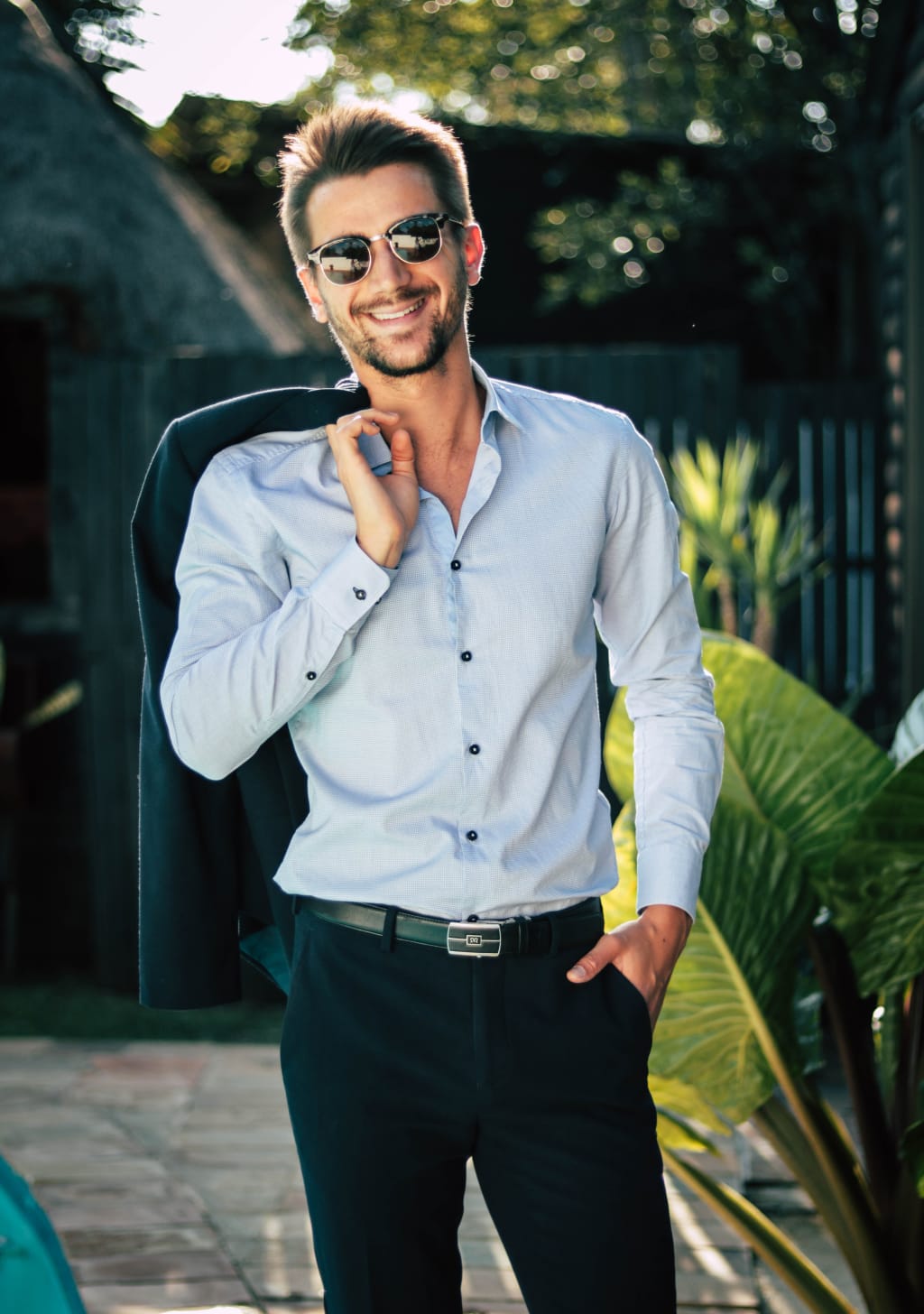 Image Credits : man-in-white-dress-shirt-holding-suit-jacket-1043474
"Yes, I'm a male sex worker or Gigolo or escort or whatever you want to call me, and here's a secret: It's not ALL about sex" he said.
I looked at him curiously. There are very few industries in this world where women have absolute dominance and prostitution is one of them. And he was an aberration in an industry where women are not only in higher demand but also paid far higher than men for their services.
To give you the background…………
We met at a software developer interview (yes, being a gigolo is his side hustle). Although both of us did not get the job, we ended up being good friends during our chit-chat in the waiting room. Our friendship blossomed well and after nearly three months, he dropped his bombshell.
"Around five years ago, I became an escort. Things were bad on the job front and I was unemployed for nearly three months since my last developer job. My top priority was money to supplement my meagre income as a freelance developer and being a male sex worker was easy money. As a sex worker, I started making 700$ to 2000$ depending on who I am catering to and how much time I give." He said.
"And now after having met so many girls and women, I have a fair idea of what women want and expect from an escort like me. Yes, sex is there, of course, but the act is secondary. A successful escort is not just meat and muscle, or an expert in positions. He is also a good company and you need to provide a woman just that" he quipped.
And then he revealed some of the interesting secrets that make him a resounding success in a women-dominated field.
Sell her tenderness not sex
A male sex escort is a product of loneliness. He fills in the void in a women's life which can be anything from great sex to a caring boyfriend. And most women look for a good company with whom they can talk and hold hands and not mere sex.
Yes, while love cannot be theoretically bought but a good company can be bought by paying money and the women who opt for these services have already broken the first barrier by paying for it. But having said that, the market is crowded so if you are just selling sex, things will never work. Instead, sell tenderness and caring so that you can fill that deeply existing void residing within her.
Remember, these women are empowered, and used to asserting themselves. The only thing they lack is freedom from loneliness. Once you get them out of it, the sky is the limit for you.
Have a good body but not chiseled
One of the things that a woman will expect in their sex partner is a good body. But there is a catch; you need to have a good body with no extra fat but not a chiselled six-pack one.
In my experience, a six-pack body puts them off and worse still makes them feel insecure about their own bodies. Most of the escorts are booked by older women who are either divorced, or they have not been sexually satisfied. So If you are shaming them off with your extremely perfect body, you will never get into a comfort zone with them.
A properly maintained body is mandatory for an escort. Along with good health, good hygiene, good etiquette, and no bad habits also play a big role in attracting women.
Be sensitive and observant
Being a Male escort requires virtues of both Eleos (Greek God of compassion) and Adonis (Greek God of Love).
You need to bond and gel with the women you serve. You need to be sensitive and observant of her state of mind and the emotional turmoil she might be going through at that point in time.
Remember women look for the company of male escorts due to various reasons; it can be only for good company, for just speaking her heart out or even for purely sexual purposes only. A good escort needs to understand her and do exactly as per her wishes without spelling it out explicitly.
Being empathetic and providing a listening ear without an exhibition of sympathy is a vital skill that a good escort should possess in her arsenal.
Lastly, make her feel appreciated
Successful escorts make women they serve, feel young, beautiful, secure, appreciated, and carefree.
Women crave a lot more than physical intimacy from an escort. They want excitement and they love the feeling of being pampered that has been missing in their lives. They don't want their man to just go through the motions and do what they tell them to do. They expect him to be genuinely interested in them, their world, and their perspectives.
Remember, most women are quite intuitive in understanding the subtle nuances of human body language and can easily find out whether the male escort is genuinely interested in making her happy or is just playing his part.
So being sincere, and genuinely having the heart of a kind prince, with the strength of a bull, and the old fashioned chivalry of a knight are some of the skills an aspiring escort should live & breath always. Being a good human being always helps in any profession and prostitution is no different.
As Lady Gaga has rightly said.
"I feel like if you're a really good human being, you can try to find something beautiful in every single person, no matter what."
About the author-:

Mythili is a 50 + programmer by passion and a connoisseur of fine arts like painting, calligraphy, and pottery. She writes in the twilight between relationships, creativity, and human behaviour.

Mythili
Mythili is a programmer by passion and a connoisseur of fine arts like painting, calligraphy, and pottery. She writes in the twilight between relationships, creativity, and human behavior.
See all posts by Mythili →