The First Touch
Fingered at Walmart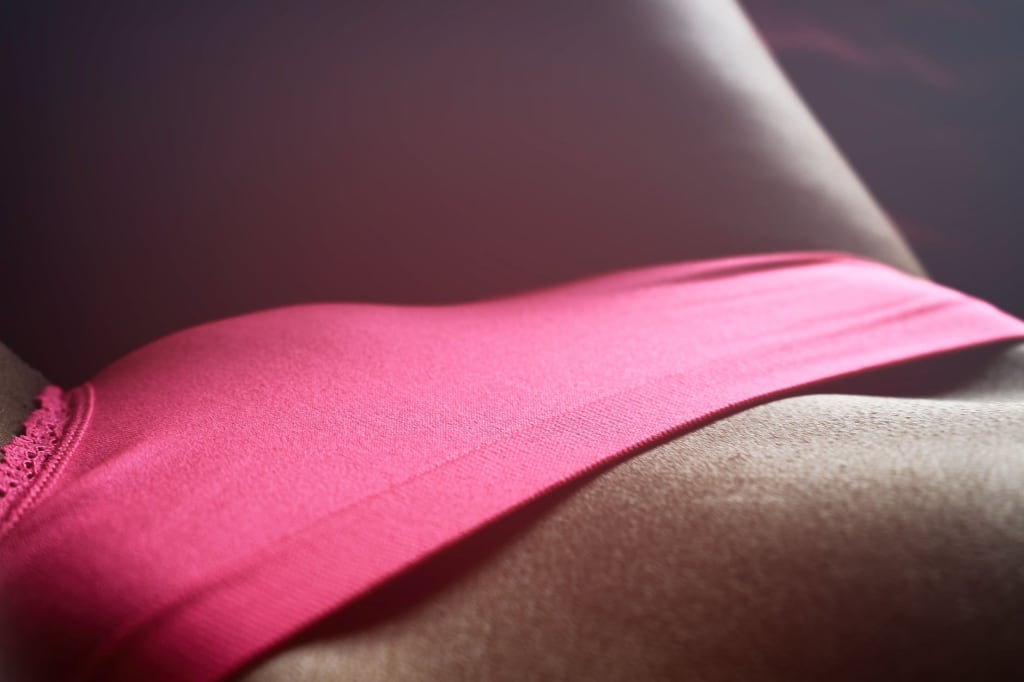 "Are you a virgin?" he asked as he leaned over to kiss me.
"It's a secret," I said, even though I was one.
I was embarrassed. No one stays a virgin as long as I did, and the fact that my boyfriend was a few years younger than me only served to make me feel more self-conscious.
"Well, how will I know what it's okay to do?" he asked.
"I'll tell you if you do something wrong," I said, although I had no intention of stopping him.
We were in his car, in Walmart's parking lot, and I wasn't planning to stop him. He could have fucked me right there and I wouldn't have said a word.
His lips found mine again, this time traveling hungrily down my jawline and onto my neck. His hand found his way under my shirt and on top of the thin bra I was wearing. I could feel his fingers searching for my nipples. Suddenly, he pulled my shirt down far enough to expose my breasts. He lips were on my collarbone for a minute, before his mouth traveled down to my nipples. I had never had my nipples sucked on before, and his exploration of my body was making me wet. I was so wet that I was almost miserable as I waited for him to relive some of my tension. His hand traveled down between my legs. "Mmm, someone's wet," he said, as he rubbed me through my jeans.
I didn't say anything as he unbuttoned my pants, but I wished that I had worn a nicer pair of panties. I didn't really have anything sexy, but I could have at least worn something that matched my bra. He didn't seem to mind as his hand toyed with the waistband on my panties. I wanted so badly for him to enter, but instead he pulled his hand away.
"Why'd you stop?" I asked when I was able to compose myself.
"I didn't want to overstep any boundaries," he said.
"You're not," I said.
I kissed him before he returned his attention to my nipples. He rested his hand on my stomach for a minute, before he unzipped my pants further. This time he pushed his hand under my jeans, but not inside my panties.
"You soaked through your panties," he said.
I just nodded. His hand moved again, this time to slide under the thin material of the panties. I felt nervous as his fingers explored me in a way that no one ever had. I opened my legs up, allowing him better access to my body. I felt his fingers brushing against my clit as he sucked harder on one of my breasts. His mouth made a popping sound when he released it, and my nipple was pink and purple. He kissed my lips as his fingers toyed with my clit. I felt one of his fingers entering my body, and I thought for sure that he'd discovered my virginity. He didn't say anything, as he moved his thick fingers in and out of my body. A little moan escaped my lips, and I found myself wishing that I had the day off. Could I call in and be with him? I knew at that point that I was going to lose my virginity to him.
"I wish it were you inside of me," I said, as I reached forward and grabbed his cock. I smoothed out the fabric of his jeans with my hands, before he unzipped his pants.
"Do you want to play with it?" he asked.
I wasn't sure what to say, so I didn't answer. I just lost myself in the feeling of his fingers inside of me. He took his fingers out and played with my clit instead, but he didn't bring me to orgasm.
"Why'd you stop?" I asked.
"Because I want you to go to work horny," he smiled at me. "You'll think about this all day."