The Best Places to Have Sex Outdoors
Though the sex might not be comfortable, the feeling was mind-blowing.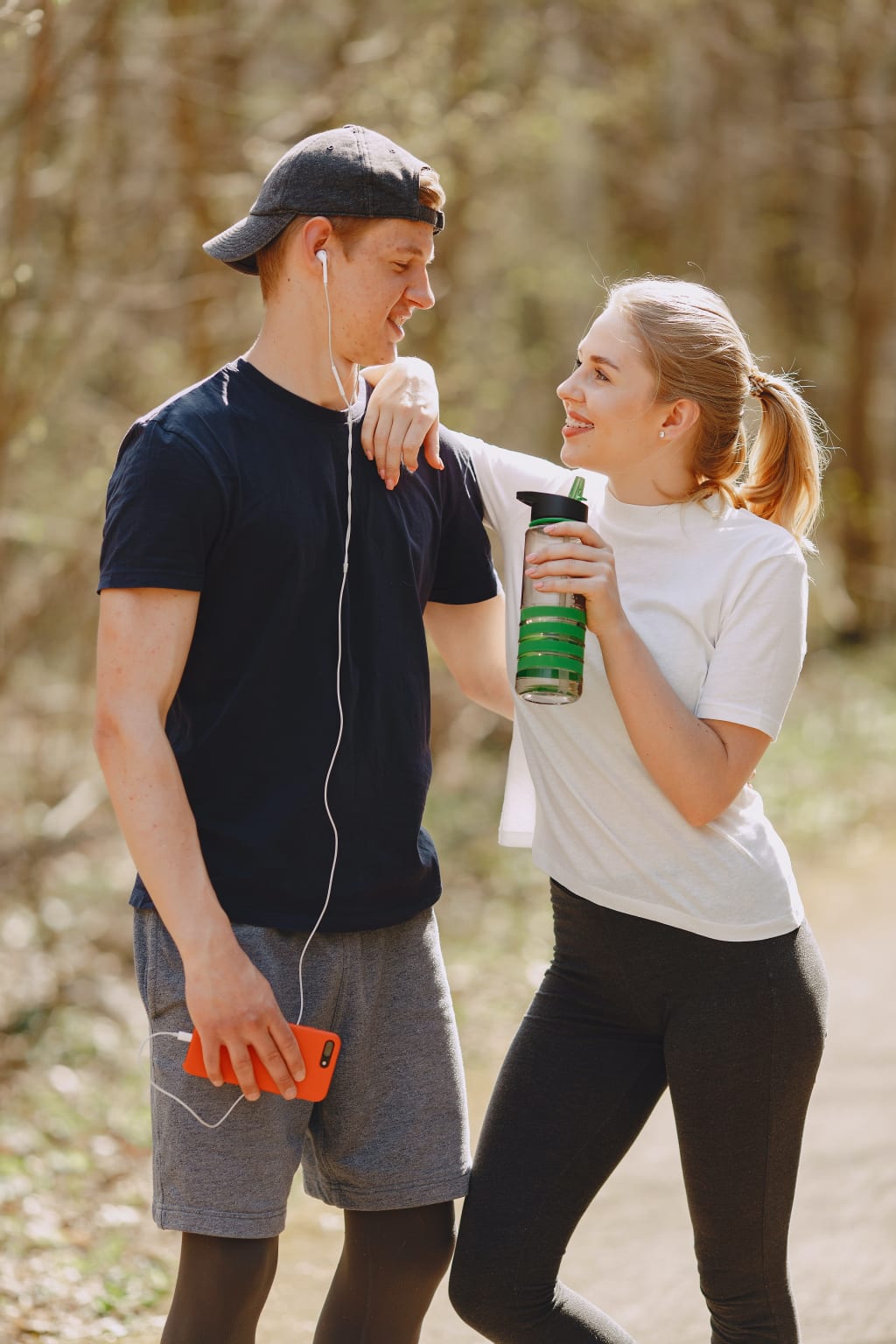 Image Credits : photo-of-couple-looking-at-each-other-4148943
We once had sex inside an abandoned building.
It was a spontaneous act when we did in that building that day. Yes, the sex wasn't comfortable but the feeling of having tasted the forbidden fruit was mind-blowing.
Before you think otherwise, let me clear the air here. We are both respectable, well-educated, and suave software professionals going to work every day and having a healthy conventional (but not so adventurous!) sex life.
But the idea of having sex at a public place had been our fantasy for years. Yes, having sex in a public place feels forbidden (it is illegal, mind you) and the chance of being caught with your hands dirty (literally, probably) gets the adrenaline pumping to extreme levels.
The very idea that somebody might be watching you having sex is voyeuristic, to say the least. It is like you, watching and being turned on by your own movie.
And this abandoned building, which we used to see every day on coming and going to work had caught our fancy for ages.
It was straight something out of a horror movie. The building was derelict, with broken-down plaster at places. Roots were jutting out of many places and an eerie front gate made the right ghostly noises when it was opened. There was foliage growing all around it and needless to say, nobody in the sane mind would ever want to go there.
But we did. It was an impromptu silent decision. We went on the second floor, cleaned a bit of floor around us, and did the deed with half our clothes still on. The actual sex wasn't that amazing, or comfortable. It was very short-lived as we were scared that someone would walk past, so it only lasted about two minutes.
But we were happy. It was a mind-blowing experience, we have done something exotic in our sex life and it was worth being smug about!!!
This started a trend of us having sex outside. We became certified agoraphiles. To give a little more explanation for the benefit of everybody, agoraphilia is a fetish for having sex in public places.
The term is a combination of the Greek words agora, meaning public place or assembly, and philia, meaning love or attraction. And agoraphiles are people who enjoy having sex in national parks, on beaches, and in other public places. And, yes, the illegal aspect of having sex is the best part of the deal.
And once you've broken the "glass ceiling" of sexual boundaries, in terms of where you can have sex, it becomes second nature to you. You start thinking "we've done it once—why not do it again?" you even stop caring so much if someone will walk past. And the best part? Our sex life had plateaued lately, this spiced up things bringing back a nice erotic edge to it.
Yes, I agree, there is also the very real chance of being arrested or fined if you are caught. The thought of being busted is the hottest part...but you do not have to bring things to that level. You can just plan a bit and play safe.
And here are some of the other best and most, uh, rewarding places to have sex in public—without getting caught.
In the car
One of the best things about hooking in a car is the ability to do it anywhere you want. But the location where you park it is important. Bad locations are sure-shot recipes for disaster.
Most car sex folks prefer going on a long drive to a rural "make-up point", open the rooftop and watch the starry skies as cool, unpolluted wind whooshes into their naked bodies. That is an ideal situation but most of us, city dwellers cannot afford the luxury. The best bet is to find a quiet, secluded spot where no one will notice you.
There can be many options and the parking lot seems to be the favourite. But a word of caution here; a parking lot of a popular family restaurant can be one of the worst choices even if the lot is super dark and appears empty. Therefore, when you are hooking up in a car, it is important to be mindful that you are not doing it anywhere that could get you into serious trouble.
Remember, if you want to have good sex, please mark the place beforehand so that unpleasant surprises do not leave a bad taste in the mouth.
On a deserted beach
Yes, it is a high-risk, high-reward situation. Yes, it is seducing. However, it is also very sandy, very public, and therefore, very easy to be caught.
The toughest part is to pick up the right spot, a private, dry area away from prying eyes with the soft music of the waves crashing onshore. Once you find your spot, all you need is a towel or blanket and you can do your romp right there on nature's natural beanbag chair (read the sand dunes).
As film star Stirling Cooper tells us.
"If you're going to have sex on the beach, then head for the sand dunes. They rise and dip so much, and are typically covered in bushes, [so] you'll be able to find a place to have some fun in private without getting caught."
Once you begin the deed, ensure that you do only the woman-on-top position to prevent the sand from going in all the wrong places.
In a hotel's swimming pool
Water makes you buoyant and weightless! Take advantage!
The best time is at night time when the guests have left the swimming pool and the hotel's gates are closed. Have her hold onto the side of the deep end while you push deep inside her from behind. Just remember to keep quiet — even the smallest of moans will really carry across really loudly the surface of the water.
Also, water can be very drying to vaginal lubrication and women will have a hard time moistening up. Therefore, the best option is to have a silicon-based lube to prevent irritation. Also, it can be very tricky to successfully use a condom while having sex in a pool. So unless you are in a monogamous relationship, do not go unsafe without it.
In the park at night time
Camouflaging yourself with a big picnic hamper, maybe some games, and find a neat little spot under a shady tree, this is a safe bet most of the time.
However, you also need to be a bit smart here. If the park is being frequently by many people or even if the park is having a reputation of being frequented by anti-social elements at night, do not take the chance. There is absolutely no reason to put you and your partner in serious trouble just to enjoy a little exhibitionism.
The best option is a quiet shady park that is deserted at night time. As sex expert, Coleen Singer tells us.
"Sex in a public park is a very good option for many people. The main thing is to find a park that has a secluded or wooded area. Take a blanket and picnic basket with you. You can use the blanket for cover, plus have a nice dinner after your romp!"
And the best part about a public park is that you can afford to moan a bit louder because there won't be too many people around.
Last thoughts
For me, outdoor sex is all about spontaneity. It is a chance for me to ditch the bedroom and its associated antics and do something new and creative that breathes new life into our sexcapades.
And when we are outdoors, it is all about losing our inhibitions and just enjoying the pure joy of sex without worrying about our appearance, timing, or even the most anticipated output of orgasm.
It is all about the thrill and fun of it at that moment, in the right place. It only boils down to doing something which is not to be done and enjoying ourselves in the process. That is, it!
As Mae West has right said
"Let's do some "we shouldn't be doing this" things."
list
About the author
Peeping Soul is a programmer by passion and a connoisseur of fine arts like painting, calligraphy, and pottery. She writes in the twilight between relationships, creativity, and human behavior.
Reader insights
Be the first to share your insights about this piece.
Add your insights