Ten Guidelines for Lingerie
Suggestions on How to Make the Most of Lingerie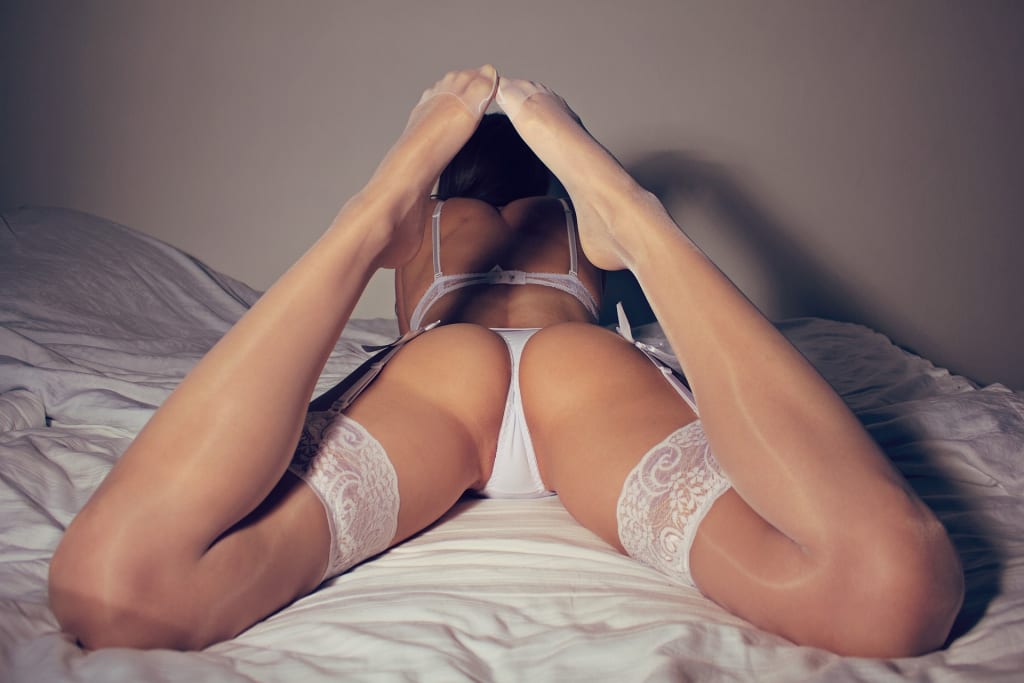 Adding lingerie to your sex life is like adding chocolate syrup on your vanilla ice cream.
Lingerie can definitely add a lot of spice to your sex life. I have debated a question in my mind for a long time: does the lingerie make a woman sexy or does a woman make the lingerie sexy? I like to think that it is the woman that makes lingerie sexy. Let's face it, lingerie is just cloth and not much cloth at that. If you see a lacey bra and panties on a counter, does it make you horny or does the thought of a special woman in the lacey attire get you worked up?To me, it all begins and ends with a special woman. Can you imagine a greater gift a woman can present their lover other than themselves in lingerie? I can't. It's like the woman is the gift and the lingerie is the wrapping. Do it right and your woman will get hot by merely getting dressed in lingerie because she will be thinking how you will react when you see her.
To make the most out of this experience, I have ten guidelines.
1. Lingerie is not a gift for woman.
It is a gift for her lover. Consequently, do not expect a woman to be overjoyed when you give her a wrapped present and inside is lingerie. That's like a boy giving his mom a baseball mitt for Christmas. We all know the baseball mitt is for the boy. Likewise, the lingerie is more a gift for a woman's lover. That's not to say you should not give lingerie as a gift. Give lingerie as a gift for no reason. Surprise her. Just don't make it the centerpiece gift on Christmas, Valentine's Day, her birthday or an anniversary. Keep in mind, what you give her for those occasions could be used with lingerie, like a necklace. See number guideline number six for more details.
2. Buy lingerie that is easy to put on.
Buy lingerie that is easy to put on. If you buy a corset that laces up in the back and does not have any hooks and eyes or covered zipper in the front, she is going to need your assistance to don said attire. Wouldn't that spoil the surprise? When perusing lingerie, always determine how much effort it would take to put it on. If it's difficult or uncomfortable, you probably won't see it very often. You might see a one piece body stocking more often. Maybe that was your plan all along.
3. Buy lingerie that is suited to your woman's style.
If your woman is more of a domestic housewife, she might not go for a latex suit. Then again a latex suit might appeal to her since it would be a way for her to cut lose from everyday life. You're her lover. You should know. Pay attention to what she is like in bed. Is she a kitten outside the bedroom and a lioness in bed, be daring in your lingerie choices. When you are watching a movie with her, ask what she thinks of the outfits you see. Find out what she likes and buy lingerie appropriately.
4. Buy lingerie often.
Why? If your woman opens a drawer and it is full of lingerie, it will be a reminder that she should wear lingerie more often! It will also remind her that you think she is a sexy woman.
5. When your woman takes the time and effort of dressing up in lingerie, don't rush the experience.
Savor the view. Don't be a bodice ripper. Be thankful for the the beauty, sexuality, sensuousness, and the glory of a woman in lingerie. She took the time to choose the outfit, you should take the time to appreciate her efforts. Remember, she is giving you a gift.
6. You got to a store and you bought her a bra, panties, garter belt and stockings.
What's missing? How about a necklace or choker, earrings, and bracelet. If you buy accessories that complement the lingerie you purchased, it shows your woman you care about her total look. She will appreciate the whole outfit and you even more. You don't have to go crazy with accessories. You can purchase colorful, complimentary cosmetic jewelry. Once you feel comfortable buying complete outfits, you can add other accessories like gloves, fuck me pumps, lipstick, perfume, sunglasses, wigs, and masks. Be imaginative.
7. Mix up the outfits.
I love garter belts and stockings. I love corsets and stockings. I love seeing my woman all decked out in lingerie. But sometimes I ask her to keep simple. I'll never forget one time I asked her to put something on for me. "Like what," she asked. I told her to let me pick it out and she did. I looked through her drawers and laid them out on the bed. I picked a pair of black thigh highs and a pair of long black gloves. That's it. When she came out of the bedroom in a long black robe, I could see she added some touches of her own like a pearl choker, rouge, bright red lip stick, and high heels. She opened her robe and let it drop to the floor. Her limbs were adorned in black, enhancing the appearance of her pale white skin. Her torso was fully exposed. She looked ravishing and ravish her I did!
8. Look at the underwear she normally wears.
Check out the sizes and the brand names carefully. One manufacturer's medium might be another's small. If she wears some underwear more than others, ask her what she likes about the ones she wears often. Ask her what she does not like about the underwear you rarely see. Maybe it's the cut, the material or sizing. Pay attention to these details and you will be a more informed consumer when buying lingerie at the mall or buying online.
9. Once you have a repertoire of lingerie to work with, don't be afraid to mix it up.
For example, let's say you buy your woman a swimsuit. The cosmetic jewelry you bought for a lingerie outfit might work with your swimsuit purchase. The black corset and stockings you bought would look great with a sexy maid costume. The long white satin gloves you bought her might actually look great with a formal dress. A body stocking would probably be perfect underneath a long dress since you wouldn't see any bulges or bumps from straps. Cross-pollinate the sexy lingerie repertoire with other clothing and let your woman go out in style!
10. To the women out there, what can you do if your lover does not buy you lingerie?
Buy it yourself. Put it on and get it on. Show off your girly self and ask you lover if they like what they see. Tell them that next time you want to be surprised instead of doing the surprising. Hell, even if you don't have a lover, buy what you like. You deserve it! Wear it out some night when you feel like partying. Lingerie will get you in a frisky mood in case you meet someone you like. Now you're ready!
Break out the lingerie!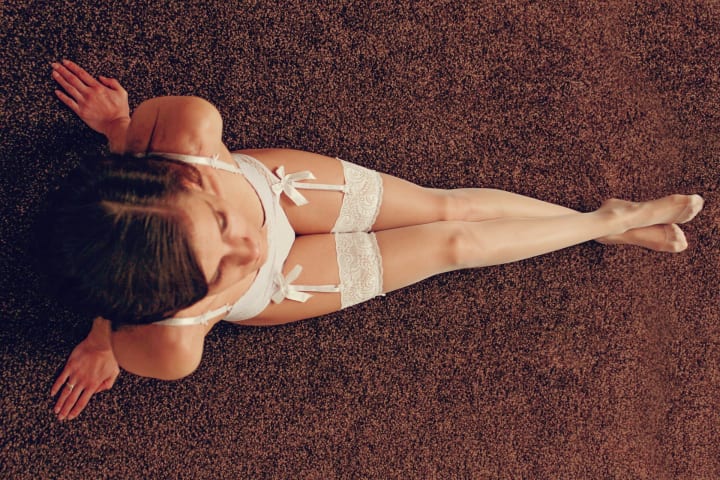 lingerie
About the author
Johnny Garcia is a writer based in Clearwater, Florida. He writes short stories, screenplays, essays, and he is currently working on a novel. Your support is greatly appreciated.
Reader insights
Be the first to share your insights about this piece.
Add your insights