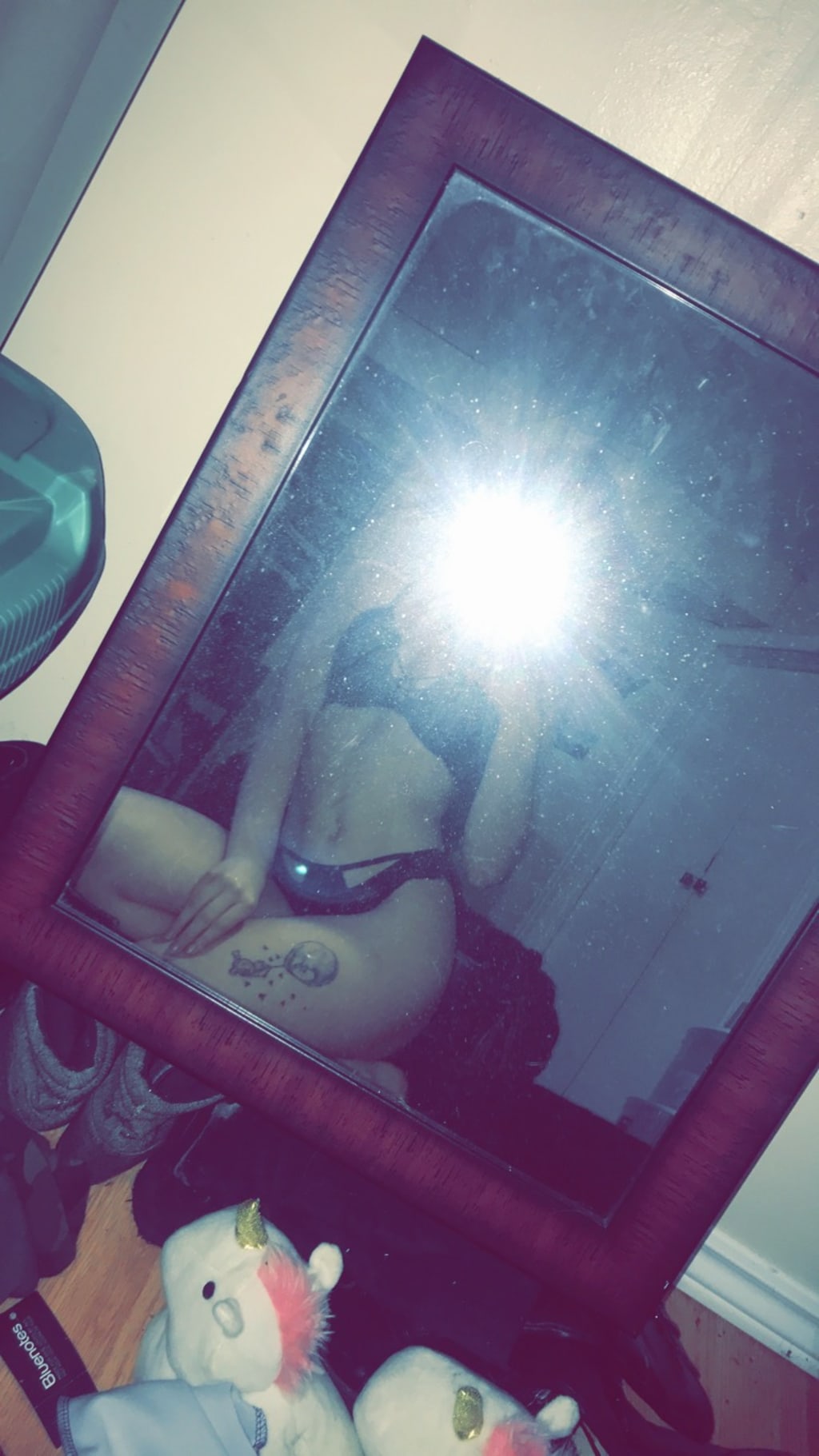 As most of you know, I am an OnlyFans creator (onlyfans.com/xoxeiviexox), I have been doing it for about six months, give or take, and I have a lot of fun with it. I am (as of Jan. 30th 2021) in the top 17% of creators which is awesome. Something I struggled with started out though, was making consistent money. It was also a struggle not to let those dollar amounts get in the way of my mental health. In this article, I am going to attempt to cover everything I wish I knew sooner about OnlyFans, ways I made the money I have made, and discuss how OnlyFans can affect your mental health.
Before making an OF account, I sold photos over a dropbox. Though I made a decent bit of money, I was always nervous that they would violate my privacy and share the content for free. Once I moved out of Waterloo, I decided that OF would be worth a shot. I had a different account from the one I do now, I was almost at my first payout (will be explained below) when some people were saying they couldn't find my account. I tried for a while to get the account to show up again but it never did. I can still access it, however no one else could find it. It was quite daunting.
In September, I made a new account (xoxeiviexox) and started fresh. I still had most of my photos from my old account so I started fresh. I didn't made a whole lot for the first few months, I was shaken as I had been seeing other girls making enough to buy their dream cars or something. Eventually, I began putting my profile link on my escorting ads. It was a good way for them to be able to support me during lock down. Since then I have made almost $1500, which isn't much compared to other girls but it is incredible.
Before Starting An OnlyFans
If you are planning on starting an OF, there is a lot of stuff I wish I knew ahead of time. With the right research I most likely could have known; but I was too lazy to do that at the time. I also could not stand watching videos of these gorgeous girls who were making a grand a week, it was hard to find any videos or articles that were based on the more realistic expectations of OF.
If you are planning on starting an OF and haven't created your account yet, use the link below to get started (after you read the article of course), this link will show OF that I referred you to the program. It's just another way to support me while supporting yourself!
Content
1: About the Content/Types of Content
When it comes to the type on content on OF, it is not limited to just nudity or bikini photos. There are musicians or inspirational videos and more. Before creating an OF, you need to decide what kind of content you want to put out. You also don't need to show your face if you don't want to. You can be completely anonymous.
2: When to post it
When you post is up to you, as long as you stick to your word. If you promise people daily photos and messages, that is what they will expect when they sign up. A good way to do it is to post non risque photos to your time line and do Pay-Per-View Messages (I will go over those more in the later sections) for the sexier ones. You will want to have some content on your time line before you start advertising, that way there is a reason for them to subscribe other than anticipation.
Personally, I post all photos (not including vagina pictures) to my time line and try to post every day at least once; although it doesn't always happen I do my best. Then I send out all videos, vagina pictures, etc. in the PPV messages with general messages to go along with it. I reply to messages whenever I get the chance as well.
Tips and Tricks
👉Though you should accept that your content could get leaked, doesn't mean you should tolerate it. OF has your back, it is illegal for people to repost content that should be paid for. You could sue the individual who leaked your content. I highly recommend reading the privacy policy and getting educated on your local privacy laws as well since each place varies.
👉Use sticky tack between the wall and your phone case to create your own camera stand! I used this on walls, ceilings, fans, and more!
👉Lighting always matters, if you're an early bird and have a place with lots of trees, grass, flowers, etc, then do an outdoor shoot! They are always so gorgeous and daring!
👉If you have a friend you can make content with, then do it. It is good to expand your audience. You should also try to do taboo subjects to grow your following
Advertising
When it comes down to advertising, you need to advertise everywhere. There is a chance someone you know will see it, but if this is something you want to do then don't let anyone stop you. You should do what makes you happy despite what everyone else thinks. You can advertise on tons of places, such as;
>Social Media
On social media, you need to be aware of what you can and cannot post. For example, though TikTok is a great way to advertise, you can't directly link your OF because of the family friendly restrictions. On Instagram, often times what you post will be taken down so I don't recommend this. Advertising on Twitter and Reddit are best.
>Classified Advertisement
Not everyone knows, but everywhere has classified advertisements. It is mainly where people go to find escorts, but you can also post about your OF because it is an online service. Just because you are using these sites, does not make you an escort unless you want to be. I use LeoList and OhMy, they are the easiest to use. However you do need to pay for advertising on LeoList using bitcoin.
>Word of Mouth
Tell people you trust about your business and get them to help finding people willing to support you as well! When someone hears from someone else that you are amazing, they trust that person and want to follow you even more.
Making Money
There are a bunch of ways to make money on OF. Those ways are by subscription, Pay-Per-View Messages, tips, and referrals. Starting out, you need to remember it may take some time to start building revenue. I will give a run down of the income I have received along with what I did new or different that month.
Ways to Make Money:
Subscription- Subscribing to a profile can either be free or have a fee per month. Some people will have a $0 subscription rate and make most of their income on PPV Messages. Most people will have a subscription fee though. You are able to put this as anything you would like, however OF keeps 20% of any income made so keep that in mind when choosing a price. The more people will be interested if it is a lower price.
Pay-Per-View (or PPV) Messages- PPV Messages can be sent to everyone who subscribes collectively or individual subscribers. It gives them a chance to buy "exclusive" content you don't post to your main feed such as videos.
Tips- Anyone can leave you a tip under posts or messages, it is pretty simple.
Referrals- When you are an OF creator, you receive a referral link. This link allows other people to sign up for OF while supporting you. On the OF support page on referrals it says: The Referral Payout will be 5% of the Referred Creator's Earnings:
For the first 12 Months of their Account. (All Referrals originating prior to May 1, 2020 will be extended until May 1, 2021).
Limited to the first $1 Million Dollars earned by each Referred Creator. This allows Referrers to earn up to $50,000.00 per Referred Creator.
My statements are not as impressive as some other girls, but in my opinion it is the most realistic. I am in the top 17% of creators, and I am not 100% sure what it means, however I believe it means out of the people on OF, only 17% of us are making this much or little per month. I only ever see it change when I am losing or gaining income. The lower the percent, the better. When looking at my total income, keep in mind I have not completed a pay-out yet.
Statements:
September 2020: $36.00
This was the starting month of the new account after my old one glitched. I wasn't expecting to make much. However the loyal subscribers who knew something was wrong found and followed the new account instead. I focused on getting content built back up.
October: $109.60
I began to do some outdoor shoots and advertising on social media more often. I also began using the PPV message system ($5 videos). I ensured every photo would catch a persons eye, quality became more important.
November: $352.00
I began using LeoList to advertise, it gave my clients a chance to see who they were meeting up with before they did. I neglected PPV Messages but could have improved my revenue by doing so.
December: $382.40
I spent time asking the subscribers what they wanted to see while focusing on what I wanted to post. Though I did take a mental health break during this month.
January 2021: $411.20
Though I haven't posted much new content, I am posting content that no one on this account has seen yet. It is important to keep a back up vault of photos just in case. I made sure to start posting every day, and I started a sale on my OF to promote subscribers for the new content I have coming from a photographer.
All Time: $1291.20 (as of Jan 31st 2021)
UPDATE as of March 10th 2021)
February 2021: $954.24
I did a free trial during this month as well as a lot of PPV messages, I also did more advertising due to COVID. I passed top 10% of creators at this point
March: $437.36
It is still early in the month so I can't wait to see how this month will end!
How Does OF Affect You Mental Health? - Discussion Topic
The biggest thing I did not realize at first was the affects of having an OF profile. Another OF creator, Princess Amber (onlyfans.com/princessamberx21) did a photo shoot together in the fall and we had an amazing discussion about this topic. Before we went to the spot to take photos, she opened up to me about a few things. The main thing was that she was considering discontinuing her OF. I supported her, she needed to do what was best for her; however everyone else she told would push for her to see it through. She also opened up to me about some girls who were doing OF and manipulating the power they held. As you read this section, remember it is a discussion- comments and emails are encouraged.
Amber is an amazing person. She has amazing posts and she works hard at everything she does. When I started my OF, she was the only person I knew who did it so I reached out and set up a day where we could do a photo shoot. Nothing too intense, just something casual. We got ready together, as we did we talked about the business and I learned a lot. She opened up to me about girls who were using their OF to get men to buy them things, using empty promises to benefit, and more. It shocked me that there were actually girls who could do that and fall asleep like a baby.
Those girls (who I will not name) were always rude in person, acted like they were the only ones in the world, and some of them were underage. That messed with my head and self esteem, these manipulative girls were getting the world but we weren't? It didn't make sense to me.
After this, she mentioned how she may be discontinuing her OF. At first, I asked why. I made sure she knew no matter what that I would be supportive. She gave me a few really good points;
>It was a lot of time and energy she didn't have
>There were often people making her feel guilty "about not pleasing my customers" (Jan. 11.
2021)
>She couldn't focus on making her mental health better while running a online business
>People are judgmental, if someone else is not being judgmental to you then you are likely
judging yourself
I agreed with all the points she made, doing what was best for her was the important thing. Her discussing it with me also gave me some perspective about what could go wrong when you have an OF. I learned personally that even the smallest things can make people comment something rude. My room was a bit messy and they insisted on commenting "clean up your room, you pig". It wasn't like I was offended by it, but I was shocked that they thought I would be offended by it. There was no point to making that comment.
As of January 11th 2021, Amber has taken a break from OF due to her mental health. However, if you want to support anyone during this hard time, choose Amber. She is the most intelligent girl on OF in my opinion.
Overall, I am really happy I took the step to create an OnlyFans, especially since it IS for everyone in its own way. It is not as easy as other creators can make it seem, I am amazed at the people who can make a living off their OnlyFans. If you have any specific questions about OnlyFans, please leave a comment or email me!
Love Always, XOX Eivie
OF: https://onlyfans.com/xoxeiviexox
Referral Link: https://onlyfans.com/?ref=69265648
Twitter:
Email: [email protected]
About the Creator
20y/o from Cambridge, ON
Educating on controversial topics and living on adrenalin to get there
Reader insights
Be the first to share your insights about this piece.
Add your insights