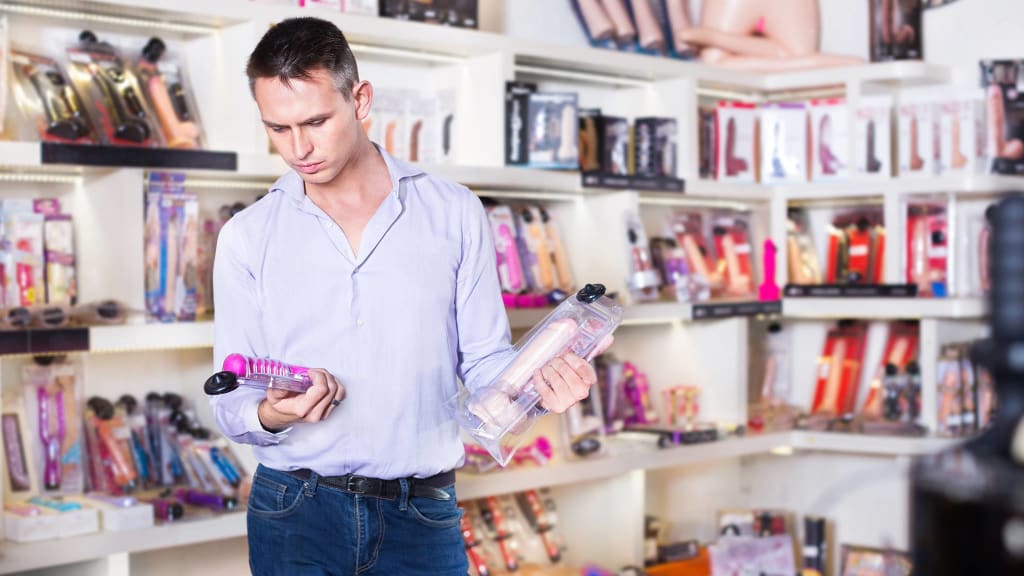 sex toys
Certainly, considering a gift for your wife is a thoughtful gesture. Whether it's her first time or she already has a collection, getting her a vibrator can be a great idea. Here's why.
Think about it—would you buy your wife flowers, jewelry, or lingerie? The answer is undoubtedly "Yes!"
(And if not, well, why not?)
While a vibrator might fall into a different category of gifts, anything that shows you're thinking about your beloved partner is a positive choice.
If your wife has never tried a vibrator, it's essential to have an open conversation before making the decision to ensure she's comfortable with the idea.
Interestingly, a study in the Journal of Psychology & Sexuality directly links vibrator use with increased sexual well-being in women in relationships.
Why Would I Buy My Wife a Vibrator?
A vibrator can be a valuable addition to your intimate life, contributing to a fulfilling and lasting connection with your wife. It's like a trusted ally that enhances her pleasure in ways you might not have imagined.
Indeed, a vibrator can open doors to unexplored fantasies, creating a deeper bond between you and your partner.
Here are five compelling reasons to consider getting a vibrator for your wife:
A vibrator marks the beginning of an exciting shared sexual journey.
It simplifies the path to sexual satisfaction, potentially becoming a regular part of your routine.
It takes some of the pressure off during lovemaking, making the experience more enjoyable for both of you.
For those moments when work takes you away, app-driven vibrators allow playful connection from a distance.
In long-term marriages, a vibrator can bridge gaps in differing sex drives.
Being life partners also means being passionate partners. Couples may sometimes feel they've reached a plateau in their sexual connection without considering the vast world of sexual exploration, including the use of toys.
Sex isn't just about positions; it's about deepening the bond until you can fully experience intimate satisfaction together. Vibrators can serve as a gateway to new heights if explored together or even individually.
After getting comfortable with a vibrator, your wife might indulge in moments of self-care, creating a positive impact on her overall well-being.
Using a vibrator can be an efficient way to ensure your wife's satisfaction, especially when energy levels aren't what they used to be. It sets a relaxed tone before intimate moments, making the experience more enjoyable for both of you.
For husbands who frequently travel, vibrators become a way to ensure their partner's needs are met in their absence. While nothing replaces the warmth of physical presence, remote-controlled and app-driven vibrators offer a way to connect intimately from anywhere in the world.
Over the years, some couples may face changes in their sex drives. If your wife's needs differ from yours, a vibrator can provide the stimulation required for her satisfaction. Professional sex therapists are also available to assist in navigating these changes.
Top Picks for Vibrating Pleasure
If you're considering getting a vibrator for your wife, it's beneficial to tap into your understanding of the types of stimulation she enjoys. This knowledge is a great starting point for choosing the perfect vibrator.
Choosing the Right Vibrator
If this is your first time selecting a vibrator for your wife, familiarize yourself with the diverse range of options available or opt for a starter kit.
Consider the following factors when making your selection:
Does your wife prefer clitoral stimulation?
Is G-spot stimulation her preference?
Does she enjoy dual stimulation of both the clitoris and G-spot?
Are there any physical limitations requiring a hands-free vibrator?
Will she use the vibrator solo?
Do you plan to incorporate the vibrator during sex?
Is usage in the bath or shower a consideration?
Does it need to be app-driven for long-distance use?
Your ideal "starter kit" vibrator should be soft, user-friendly, with multiple speeds and intensities, waterproof, and rechargeable.
Clit-sucking vibrators can deliver intense orgasms if used correctly, though they may be more hit-or-miss compared to clit massage varieties.
Consider rabbit vibrators or butterfly vibrators for dual clitoral and G-spot stimulation, especially if your wife enjoys it, and if she's a squirter, these can be a confident choice.
Explore options like egg-shaped vibrators, wands, vibrating panties, and even finger-worn vibrators based on her preferences. If you're unsure about the differences, detailed product descriptions and guidance can be obtained from sex toy manufacturers.
Regardless of her preferred stimulation, the perfect vibrator awaits discovery. Nowadays, sex toys can be discreetly purchased online, ensuring privacy, making it an ideal surprise for your wife.
How To Talk Your Wife Into A Vibrator
In my experience, convincing your wife to try a vibrator may not require much effort — after all, vibrators can provide pleasurable sensations.
I once dated a woman who claimed she didn't like vibrators. However, the experience changed when she had my support and intimacy during its use.
During our first time using a vibrator together, I gently massaged it against her clit during sex. The second time, she took control, and I encouraged her to focus on her pleasure without worrying about me.
It didn't take long for positive results!
However, some women might be more hesitant. If your wife isn't immediately convinced, that's okay. Not everyone is comfortable with the idea of using toys.
Stay open-minded and pay attention to hints that might reveal other fantasies she has, even ones she may not be aware of yet.
Key Takeaway:
Introducing a vibrator can enhance the shared moments with your spouse.
By the time most women are married, they've likely encountered or owned a vibrator, so introducing one is unlikely to be a surprise. If you haven't incorporated toys into your intimate moments as a couple, there's no better time to start.
Don't be afraid of rejection — it's not the end of the world. At the very least, you may end up with a versatile neck massager,
Reader insights
Be the first to share your insights about this piece.
Add your insights