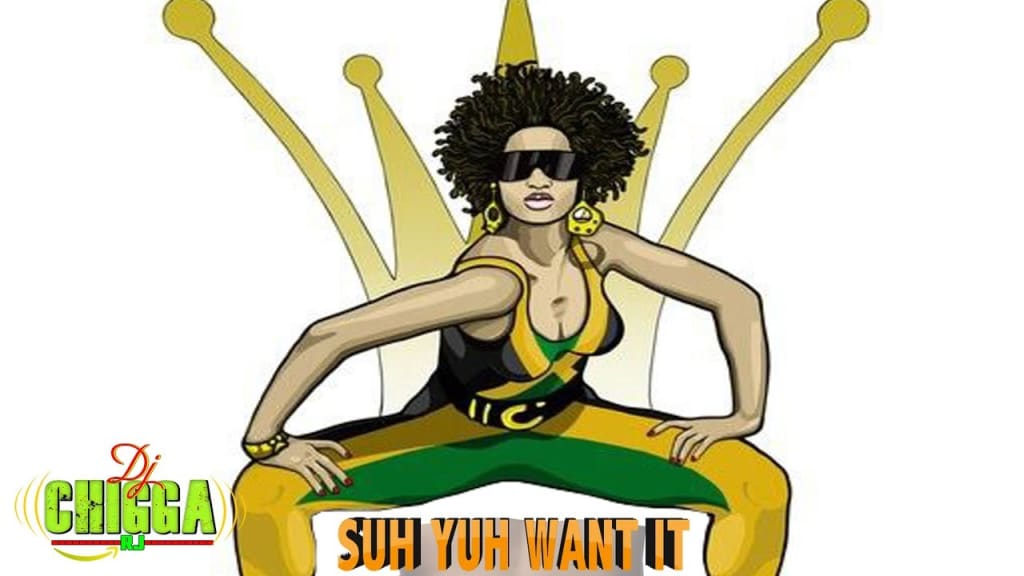 Oh the memories! The 80s, sneaking out of my mother's house just to be at the hottest parties of the neighborhood... man listen! Don't think I'm sitting around wishing to be younger AKA reliving my life and having a 'WISH IT COULD'VE BEEN' moment because I'm not. In life I feel that there are moments when you are just sitting around, minding your own business, and suddenly... your brain takes you back to a certain memory, a certain time in your life that not only makes you glad that you experienced it but also feel blessed for being able to reach a moment in life to be able to look back and smile at your own history. Not everyone gets to do that. This particular blog started from thoughts I had as I planned my Memorial Day BBQ.
Wait, hold on... planning a BBQ reminded you of sexy stories? How the fuck does that even go together?!
Again people.. .you've got to remember that I'm a writer AKA word user and story creator that makes a dollar story out of a fifteen cent fact so as always you've got to walk with me to see where I'm going.
As I prepared my food for Monday I remembered that when I lived in New York and I would do BBQ's on Memorial Day, I would do it at the local park right up the street from where I lived. The parks would always be packed, ice cream trucks would be parked up to serve the kids and everyone was playing music so even if you didn't bring your own, you would still be bopping your head while cooking your food. Here in Seattle, of course, I expect that the park might have a bit of traffic but the music I feel will be a stretch... oh well... Pandora on my phone will have to do! Speaking of my Pandora, one of my favorite channels on there is my dancehall channel because THAT music is what reminds me of all my young 'n carefree days when all I did was party and bullshit like Biggie said. You see THAT'S the kind of music I would love to listen to in the park as I chef-ed the hell out of my food over the grill... That's how I did it in NYC and that's what I would love to do on Monday. If it happens or not I'll let you know but for now... let me tell you some sexy, down 'n dirty, ambrosia filled & wanton heat style stories straight out of your local dance hall parties!
Check it out & wine it up!
Walking into Lover's Rock at 1:30 in the morning AKA the perfect time to walk in the club while the party is at its hottest.
"Party turn up, eh?" I say to a friend as I pass her. I don't stop and talk because she was quite busy giving the wickedest wine to the tall 'n sexy Dread she was with. Her plump ass was grinding hard on his pants front so she had no words for me. Swaying slowly to the bar, my white floral bra top & silky Capri shorts were already sticking to me, my string thong panties offered no coverage for the plumpness... I knew like Tupac that all eyes were on me so as soon as I got my Bailey's 'n Guinness, it wouldn't be long before someone with a deep voice and heavy accent walked up to me asking for a dance.
"I COULD TELL YOU A STORY BOUT, WHAT ONE DANCE CAN DO, ONE DANCE CAN DO!" Beres Hammond's jam blasted thru the speakers, my waist is swaying to the beat, and chocolate ass is moving in sensual circles... He rolled up behind me, kept up with my beat.
"Sexy dread, me want dance with the I! Meh ah watch you from you come in ya!"
Smiling, I grind into him hard n slow in a devious attempt to not only get him aroused so that I can FEEL how big it is, but also to slowly rub it on my very turned on clit through the very thin silky material of my Capri shorts. As he moved with me, he felt my mood 'n smelt strong sexual fumes coming off me, he slowly began to realize... he had a hot one on his hands! Against the wall, his hands explored my body and my skin, my nipples... My clit needed a human's touch and he sensed it.
"CAH ME HAFFI WINE PON DI COCKY LIKE DIS!" Spice and Kartel's song guided me to bend down low, put the plumpness all the way ON him & giving him all the right to feel that the pussy is his... at the moment!
Moving with the music allowed me to slow grind, get control of my emerging orgasm, 'n relax my mind but the arousal of the scene and his hands in between my legs made me cream... no mercy.... I smiled wickedly, walked away, and left him standing there, hard dick 'n thirsty!
I got what I wanted!
Was that a good one for you as it was for me?!
Check out all of my blogs on my site and if you like one or all a gift donation as low as $1 won't hurt you at all! Check out, subscribe, like, comment, share & join the notification gang on my YouTube channel!
Thanks in advance!