Sex toys for men — which they can make themselves
Cucumbers, bananas, vibrating household appliances — the popular guides on DIY toys are almost always aimed at female satisfaction. This time, it's all about the men! Here are some suggestions from our sex columnist Mimi Erhardt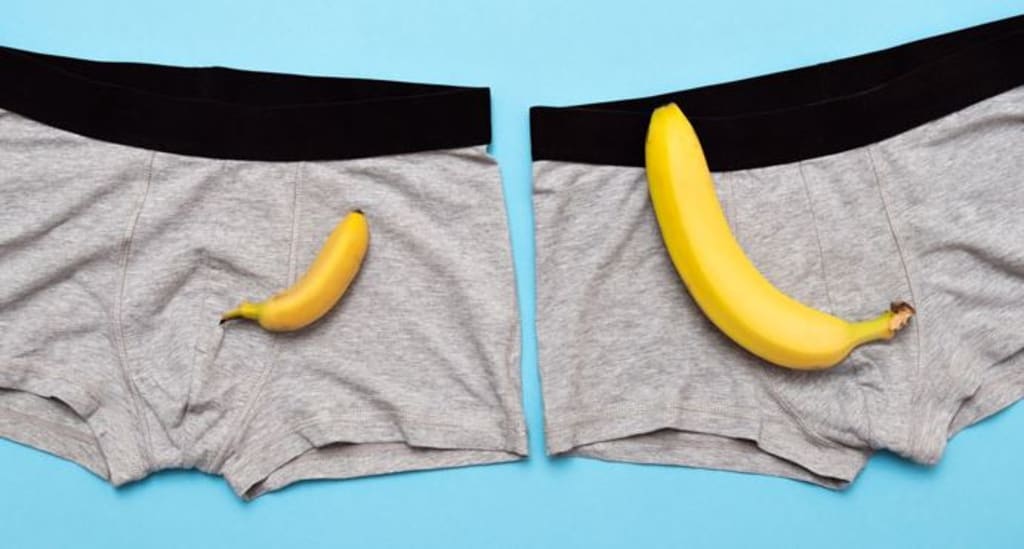 DIY sex toys for men or: Welcome to the craft lesson with Mimi Erhardt.
No, just kidding. I hate tinkering. Nevertheless, today it should be about toys for him, which can be misappropriated with some handles from your own household. I got the idea for this guide when I wrote a text about homemade love toys some time ago. During the research I noticed: In the popular guides on the subject, it is almost always about female satisfaction. So about cucumbers, bananas and other phallic foods that we can shove into our vaginas, as well as vibrating household objects that — again — are supposed to stimulate a woman's erogenous hotspots. Sexy kitchen utensils for the man? Not a chance.
Now I must confess that until today I have neither introduced myself to a bunch of soup greens nor used my electric toothbrush as a rest vibrator substitute, but I thought maybe you are the type for experimental sex accessories. Therefore, here come some suggestions for the gentleman.
DIY sex toys for men
Organic Butt Plug
As much as the DIY toy guides I talked about at the beginning rave about all the items women can shove anywhere else, there's one thing they tend to forget: Men have orifices, too. So, of course, you too can have fun with zucchini and carrots. But since you will be rectally incorporating the green stuff toy, the toy should have a plug-like shape, i.e. drop-shaped at the front and a flattened end. Only in this way, the natural anal dildo can be held by the sphincter and will not disappear inside the body in an unobserved moment. (Also interesting: Sextoys for HIM!)
So in this sense, all carvable foods are suitable, you should keep your hands off bananas.
Special Ginger Shot
While we're on the subject: Ginger bulbs are great for DIY sex games. Because the essential oils contained in ginger irritate the mucous membranes and make them more sensitive, physical arousal is felt particularly intensely. Especially the so-called gingerols, which belong to the pungent substances, stimulate the nerve endings in the anus. This leads — pleasure pain friends take note — to burning and a heat stimulus that can last up to 30 minutes. Plus, the whole thing has a name: Figging. That somehow makes it even a little bit nastier, I think.
Whether you choose the spice plants or the medium eggplant: For hygienically safe intercourse, always wash the natural phallus thoroughly first and then put a condom on it.
Like warm apple pie!
As a teenager in the nineties, my sexuality was shaped in no small part by the first installment of the "American Pie" film series. Not just because I've had the hots for Stiffler's mom ever since. Especially the scene in which Jim maltreats the warm apple pie led me briefly to tangible penis envy. For real tho. If I had a penis, no pie would be safe from me.
So that you don't have to raid the cake display at the local confectioner's empty every time, there are delicious alternatives such as watermelon and papaya. In the case of the former, the opening can also be designed quite freely. Be careful not to injure yourself on any sharp edges.
Please dispose of afterwards.
Put on the chain
Nothing to eat, but a story from my youth: An ex of mine liked it when I wore nothing during sex except a slightly longer silver chain. If I then crawled around in front of him, he embraced the chain with one hand and tied it around his penis. I was then allowed to tighten it to my liking. What turned him on: The cold silver on his skin and the feeling of being tied up.