Sex, Love, Life: 18+
A Hotel Encounter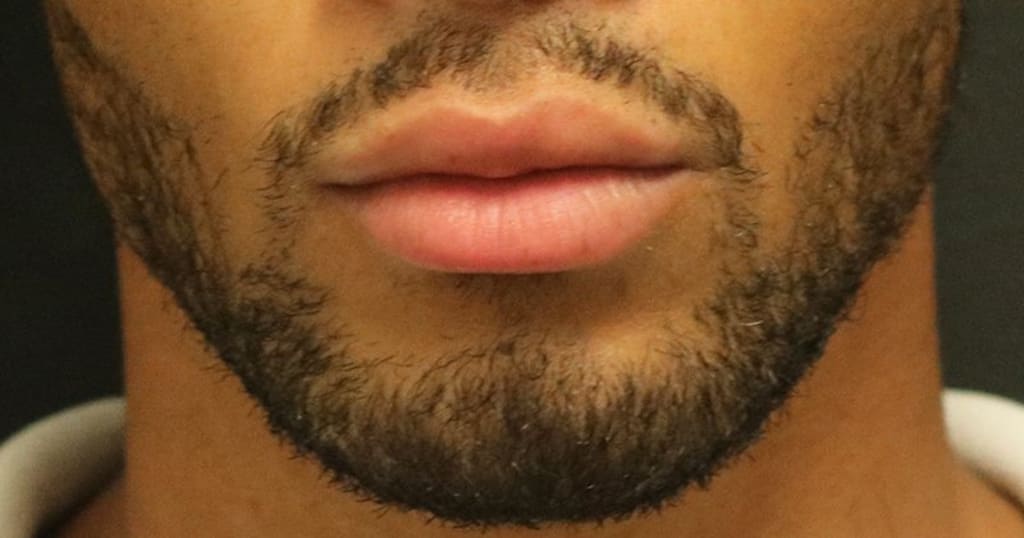 Let me start this out by stating this is a story of a friend of a friend. Let's name him Jacob. Jacob had just come out of a six-year relationship with his boyfriend. They met during college and hit it off right away. This was one of the longest relationships Jacob had ever been in, but unfortunately, the boyfriend ended up cheating on Jacob and they split up. Now Jacob was never the type of person who shied away from sex, but like any good human being Jacob never slept around while in a relationship, but now that he was single and not looking any kind of commitment at the moment he decided that it was time to have some "fun."
It went like any other gay hook up. Jacob sat down at his desk and started to reinstall Grindr. Something he hadn't had on his phone in over six long years. He started to scroll through the nearby men until he received a simple, "Hi," from a 30-something year old. He was tall, dark hair, and somewhat muscles with a beautiful smile.
"Hi, how are you?" Jacob wrote back with a grin on his face.
"I'm decent... you looking for a one night stand? I'm only here for one more night so I'm just looking for an NSA (no strings attached)." The guy wrote back.
Jacob laughed, of course he was looking for a one night stand especially one that involved a guy from out of town. The out of town guys are so much easier because:
You don't need to get their name and
You will never have to see them again.
"Ya, sure. What time and where?" Jacob wrote back excitedly, the bulge in his pants already throbbing. It was growing bigger with every passing minute. He was imagining every little detail of how he wanted things to go down. The kissing, the blowjobs, and the strangers huge throbbing cock thrusting into Jacob's tight ass. Jacob slowly started to play with himself as he waited for the response.
"I'm staying at the... hotel in room... come over now if you like," he responded. Jacob smiled, wrote back that he needed a few, and be there as soon as possible. He got dressed, redid his hair and headed out. The hotel the guy was staying at was just around the corner, but Jacob took his time, lighting up a smoke and trying to claim his nerves. As he knocked on the door, he was greeted with a surprise. The guy was already naked, the water was still dripping off his muscular body from his shower. He smiled and gestured for Jacob to follow him to the bed.
As they reached the bed, the guy turned around putting his hands around Jacob's waist before leaning him and kissing him softly. His tongue and Jacob's collided as they began to fondle one another. Jacob reached his hand downwards to begin to stroke the thick dick that was still wet with water, but the guy pushed his hands away and pushed Jacob suddenly onto the bed. He smiled smugly as he slowly got onto his hands and knees and began to undo Jacob's jeans with his teeth. The suspension of what was happening and what was going to happen had Jacob's cock throbbing with the longing of more, and the pre-cum that was oozing out of him was now soaking his boxers. The guy noticed this as he finished taking off Jacob's pants and just smiled as he began to run his tongue along the shaft of Jacob's big hard throbbing cock before finally swallowing it whole.
Jacob tried to drag the guy up from the ground to continue making out with him, but he just laughed and continued to suck Jacob's cock until Jacob couldn't help but to scream and moan in pleasure. With every stroke and every lick, Jacob began to get closer and closer to orgasm. It is then he began to beg.
"Fuck me."
The guy laughed before lifting Jacob's leg slightly into the air. His tongue now made it way from Jacob's cock down his taint and to his hole. Jacob almost jumped as this stranger began to lick his asshole slowly while fingering it deeply before finally standing up and spitting onto his rock hard cock. Now Jacob had a big cock but this guy was a monster. It must have been at least nine inches and three to four inches in thickness. Jacob moaned and screamed as this guy shoved his pulsing cock into his ass.
"Fuck... you're huge." Jacob moaned as he placed his hands against the torso of this guy trying to motion to the guy to take his time and not to go to deep too soon. He smiled one of those, "I'm sorry if I hurt you," kind of smile before starting to slowly thrust while licking and kissing any part of Jacob's body that he could reach. As he continued to thrust his throbbing cock inwards the sweat began to roll off of his abs. Jacob stroke his cock as the guy continued to thrust harder and harder until they couldn't bear it any longer. The guy pulled out quickly, ripped off the condom and began to cum all over Jacob's cock as he two began to cum.
As the two of them finished they slowly climbed out of the bed and into the shower. The night had finally come to an end. Jacob kissed the guy softly and thanked him for a good time and headed home feeling satisfied and fulfilled.