Rim Shot
Something kinky comes this way.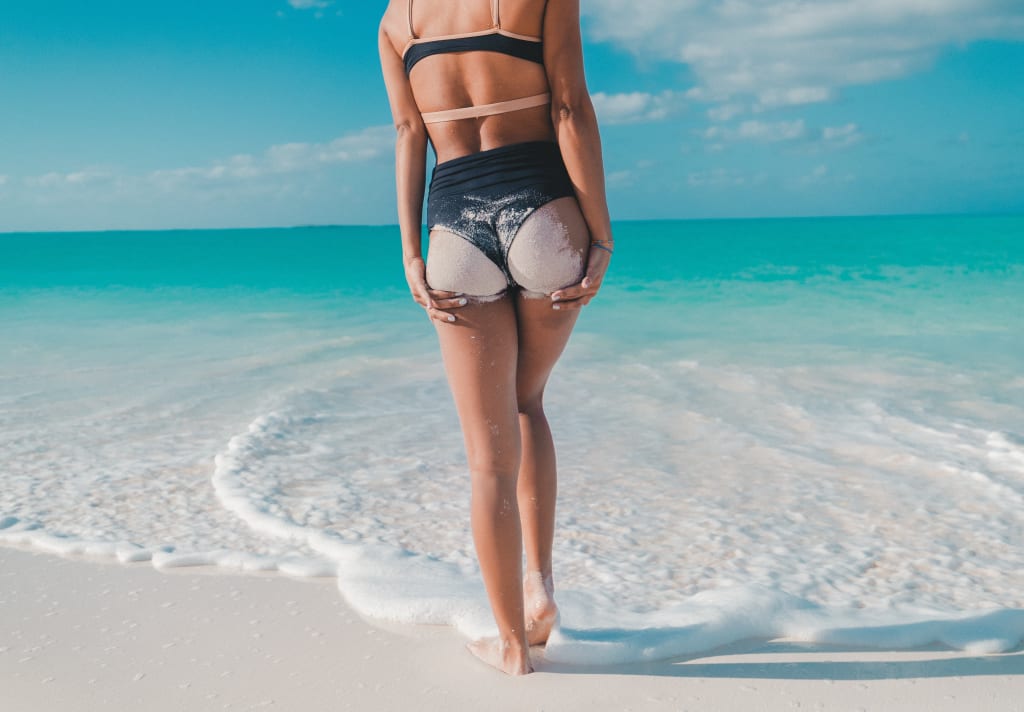 I had an extraordinarily tough day at work. I had a site visit to a local customer and I got an earful. When that was done, I still had to write up my site visit notes and email them to my supervisor. I went home and typed up my notes. I wasn't through with work until late. I didn't feel like eating. I had a glass of bourbon on ice and sat in front of the TV. My phone rang. My occasional girlfriend, Stacy, wanted to know what I was doing. I knew she was in the mood for a booty call but I was drained, I honestly wasn't up for it.
"Why, Ron?" Stacy asked forlornly. I told her what a rough day I had and that my shoulders were tied in a knot.
"I'll massage your shoulders, Ron. Wouldn't you like that?" she said.
That actually sounded pretty good to me. We went back and forth. I relented and told her she could come over. I took a hot shower to relax, got into a robe and poured myself another bourbon. When Stacy arrived, I was already feeling a little better but the muscles between my shoulder blades really needed (no pun intended) some attention. Stacy came to me and immediately reached inside my robe to hug me. Of course, she knew I was naked underneath but didn't say anything. We kissed and I offered to make her a drink.
"I know my way around your kitchen. Why don't you go to bed and I'll be right with you."
I went to my bedroom, finished my drink, pulled back the duvet, dropped my robe and lay face down on my bed. I heard Stacy in my bathroom. She knew where I kept some lotion. I heard her enter the bedroom. I heard her set her drink down and felt her get on the bed. I heard the bottle of flavored oil open and close. She straddled me and I felt her hands on my shoulders as she spread the oil on my back, neck, and shoulders. Stacy worked her fingers into my sore muscles and I really started to enjoy the sensations. I needed this. Her fingers probed my muscles forcing them to let go of their tension. When Stacy shimmied down my legs and pressed herself against me, I felt her naked breasts pressed against me. Stacy has beautiful, big breasts. My hands can barely cover them. They are so soft and sensual. I remember the first time I saw Stacy. I kept staring at her tits out of the corner of my eye, trying not to be obvious. I loved watching them shake as she walked. At her place, we had started kissing on her couch. I surprised her when I stood up and then knelt in front of her.
"What are you doing?" she asked.
She found out soon enough. I knelt between her legs and ran my hands all over her body, taking extra time to feel her big breasts. She leaned forward and our kisses became more forceful. It was our second date and the first time we hit the sheets.
I was thinking back to that night and the couple times I fucked those gorgeous tits and shot my cum on her neck, face, and hair. I was definitely getting aroused.
She moved down some more. I moved my hands back and touched her legs as best I could. I felt her pour more oil on my lower back and then she kneaded those muscles. It felt good. Then I felt her hands on my ass, caressing me. She poured oil over my ass and upper thighs. Her hands explored me. I felt her fingers on my balls, then my cock. She reached up and spread more oil on my ass and between my cheeks. Oil slowly dripping into my ass crack felt cool and sensual. I swayed my butt side to side. She ran a finger between my cheeks. I wondered how far this was going to go. She spread the oil over my hole with a finger. She rubbed my asshole with her oiled finger, back and forth. Then she did something she had never done before: she slowly pushed her finger into my ass. What a wild sensation! I raised my hips a little and she finger fucked my ass while caressing my cock and balls. I let out a deep moan.
"You like that Ron?" she asked.
I moaned and nodded my head.
"I've never done this before," she said. She slowly moved her finger and out, sometimes adding a little more oil. Each time, she went in a little bit more. It felt weird when she pulled her finger back. After fucking my ass for a few minutes, she pulled her finger out. I felt her hands on my thighs and I could sense that was she adjusting her body. She spread my legs apart and I first felt her warm breath and then her lips and tongue on my cock and balls. Stacy is a talented fellatrix but this position would be difficult for anyone. She really couldn't reach as much as I wanted. What it did was drive me crazy for more. She used her hands, lips, and mouth all over me and it was making me senseless with desire.
"What do you want, Ron?" Stacy teased.
"I want you to lick my ass," I gasped.
"You want me to lick your ass, Ron?" she asked.
"Yes! Please!" I begged.
I felt her spread my cheeks and then I felt her tongue lap at my butthole.
"Oh yeah! Oh!" I cried out as I felt her run her tongue up and down between my ass cheeks.
I never felt anything so good and so wild in my life. No one had ever licked me there before. Her wet tongue felt so good and…forbidden! The act itself was an incredible turn-on. Partly because it felt sensational and it was new to me. But a lot of it had to do to the fact that it was so kinky. I found new admiration for Stacy. The fact she would do this for me got me hot.
Stacy formed her tongue to a point and stuck in my ass like she was fucking my ass with her tongue. All the nerve endings in my ass seemed electrified. I tried to reach behind me to encourage her as best I could. I could touch her hair but that was about it. When she lifted her head, I yelled "Oh! Don't stop! Don't stop!"
"Yeah?" she asked.
"Yeah. I want some more," I mumbled but before I could finish, Stacy's tongue was licking my asshole again. "Oh yeah. Oh, I love it!" I exclaimed and my fervor made Stacy lick my asshole with even more passion.
"Oh my God! That is so fucking good!" I whimpered.
I reached underneath and stroked my cock as best I could in that position.
"That makes me so fucking horny, Stacy," I said.
"Yeah?" she asked again while rubbing my asshole with her finger. I cried out when she stuck her finger in me.
"What do you want to do, Ron?"
I pulled away from her and lay her on her back. I lowered my face to her pussy. I licked and sucked on her clit like crazy while I moved a finger in and out of her pussy. I didn't want her to cum like that. I just wanted to make sure she was wet enough for the plunging she was about to get. And, yes, Stacy was as wet as could be.
I lifted myself and spread her legs wide open. There was no teasing. I was so horny, I hurriedly aligned my hard cock with her moist pussy and, in one swift stroke, I shoved it all the way inside her as deep as I could.
"Oh! Oh my God! Yes!" Stacy screamed.
I'm sure my neighbors could her Stacy's screams. But I didn't care about anything at that point. I was so horny, I just wanted to fuck badly. I held her ankles up in the air and fucked that pussy as hard and as fast as I could.
"Oooh yeah, fuck me, Ron! Give me your hard cock!" Stacy shrieked.
I let go of her ankles and bent down. I took her mouth in mine and we kissed madly, all the while our hands were all over each other and I kept fucking her deep and hard. I felt I could fuck Stacy harder if I leaned back. So I did and she wrapped her legs around me.
"Fuck me! Fuck me! I'm going to cum!" Stacy cried.
"Cum on me," I growled. "Cum all over my cock, Stacy."
Stacy screamed as her release washed over her. She clutched at the sheets and her head lolled back against the bed. Her body writhed underneath me and she shuddered as I felt her pussy grip me firmly, milking my cock, urging me to cum. I couldn't hold back and shot my load into her.
"Oh yeah! Oh! Take my cum!" I roared.
Stacy wrapped her legs around me harder, keeping me deep in her pussy. She closed her eyes and concentrated her motions on her hips as she felt our juices intermingling.
I leaned down and rested my head next to hers, kissing her neck. She was in too much of a daze to respond. Eventually, I felt her hand on me. We looked at each other and came close enough for our tongues glide over each other. Her talented tongue. The tongue that licked my ass and made me into a crazy, mad fucker.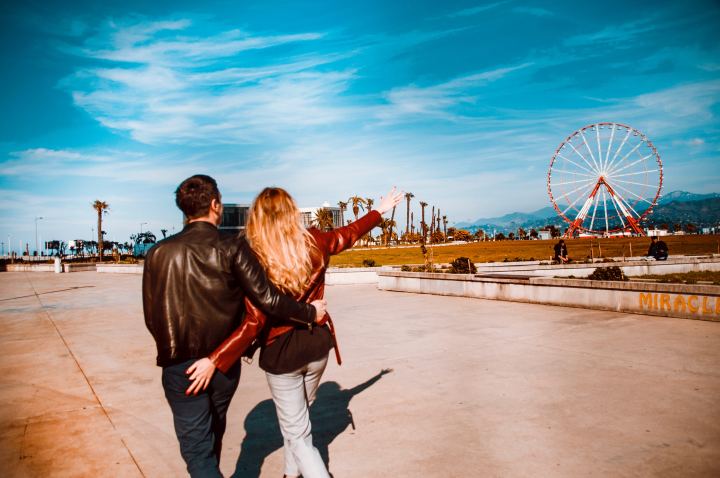 erotic