Rehab Railing
fuck me harder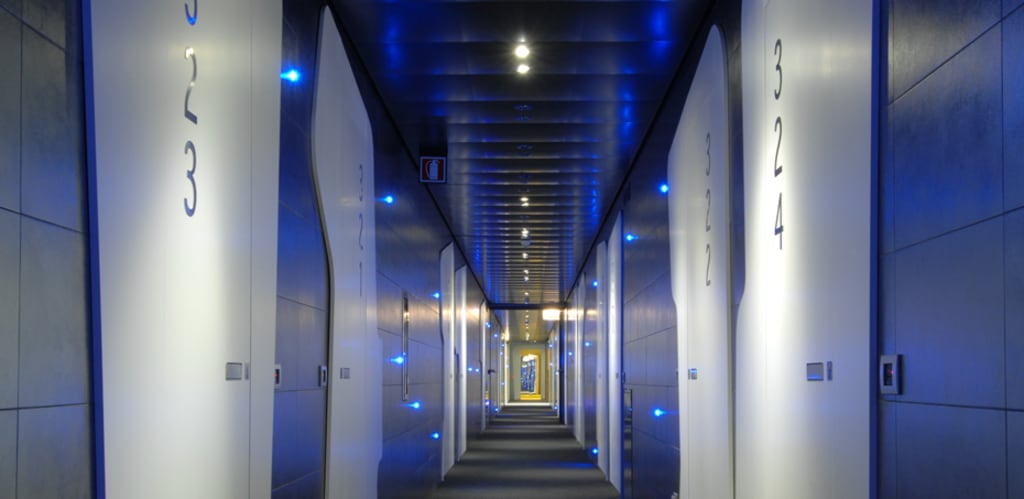 I am sitting out back alone smoking a cigarette. I am six days sober today and I've been an alcoholic for several years and have finally admitted to myself that I can't keep living this way. It's been one year since I've had sex and I'm horny as hell. There's a few cute guys here but no one I would fuck. Ha.
As I sit and smoke I daydream about someone tall, fit and sexy fucking the shit out of me in every position imaginable. I smile to myself and take another drag. That's when he walked outside. He has blonde hair, like sandy blonde. Beautiful blue eyes, he is so tall too, has to be at least six foot two inches. He has tan skin, amazingly striking facial features, a straight nose, full lips, and high cheekbones. His arms and abbs oh, oh, oh he is so strong and sexy.
He sits down next to me, "hi, I'm Dominique." I say. He says hi and introduces himself and asks for a cigarette. I gladly give him one. As we smoke and talk I'm admiring every inch of him. He is gorgeous, hot, and sexy. I can't help myself and think about him fucking the living shit out of me as we talk. It's as if the rehab god's sent him down from heaven for me. There I was a few moments ago daydreaming about getting plowed into by a sexy beast of a man, and suddenly here he sits before me. Poof! Like magic. A total tease though because the insecurities inside me say, "why would he want you?" Also, there are cameras everywhere.
We have great conversation while we sit and smoke It's three in the morning so we're the only ones outside at the moment. Suddenly he looks at me and says, "I really want to touch your pussy." Totally shocked I smile hugely and say,"ok! Yes!" I spread my legs, and he slowly moves his hand over and touches me over my pants. After a few seconds, he starts to move his hand away. I am so horny and I refuse to let this opportunity and momentum go away.
So I grab the top of my pants with one hand and grab his hand with my other, and I put it down my pants. He touches my pussy lips and slips his finger between my lips and rubs my cit. I spread my legs further and lean back. I begin to moan and gasp as he circles my clit, I am so wet right now. He moves his hand further down my pussy and slips a finger in. Within seconds he has me gasping, shaking, and moaning as he fingers me. He slips another finger in and circles my clit with his thumb. He's fingering me so good and deep, it feels amazing. He really knows what he's doing. He has nice, big, strong hands and I'm not sure if he is two or three fingers deep in my pussy. He rubs my clit and finger fucks me harder and deeper.
I'm shaking and gasping "fuck yes, fuck yes, fuck yes!" Suddenly right before my pussy throbs and pulses he pulls his hand away. I open my eyes to see why he stopped. There was another resident coming out to smoke. At this point I am livid. He leans in and whispers in my ear "I want to fuck you so bad right now." Another wave of shock and excitement hit me. I smile and vigorously nod my head and whisper back, "me too, so badly." I tell him there's no camera in my bathroom and asked if he wanted to go there. He nods and we go inside but when we get to my room he points out the camera facing my door. Annoyed at the camera I ask if he wants to walk the track and he nods.
We go outside and try to find a dark enough spot. We circle the track but the light sensors activate. He tells me that he really wants to fuck but doesn't want to get caught neither do I. The risk is high for both of us if we get caught. The light sensors go off and we walk over by a tree that we noticed didn't have them turn on. Once we are in the dark area he turns to me and I reach up, wrap my arms around his neck and kiss him. His kiss is soft, warm, and hard all at once. I bite his bottom lip a bit and suck. He opens his mouth more and I slip my tongue in his mouth. Our tongues dance and glide around each other while we kiss. He slips his hand back in my pants and grabs my ass with his other hand.
He starts to finger me again and I'm soaking wet for him. I wrap one leg around his waist and he lifts me off the ground. The sensations he gives me are electric. He pulls his hand back out of my pants and pulls them off. I'm struggling to catch my breath as his fingers go back deep inside of my pussy and he circles my clit with his thumb again. He kisses me and I'm shaking in his arms, moaning, and gasping in his mouth. After a few minutes, my pussy hole throbs around his fingers, tightening and loosening over and over again. I'm so close to cumming and squirting all over his hand.
He quickly pulls his fingers out and unzips his pants to expose the biggest cock I have ever seen. He lifts my leg back up around his waist and plows his cock into me. I have to catch myself from yelling out. He grabs my ass and lifts me up a bit more, fucking me hard and I bite his neck to keep from screaming. He's plowing away into me for several minutes and fuck it feels amazing. I toss my head back and moan out for only a second, seeing stars in my eyes. I lean back in and kiss him again, and he slows his pace. I'm about to drip cum and he just stops at a standstill. He kisses me deeply with his cock still buried into me. As he kisses me he bites my bottom lip and the shock sends my pussy throbbing around his big cock. "Mhm, don't cum yet." He tells me and I obey.
He starts back to pounding my pussy and I'm so close to cumming. I bite his shoulder and he fucks me harder and faster, harder and faster. My clit is getting pounded against him as he fucks me, I feel like he's going to tear me in half and I'm damn near screaming but it's muffled into his shoulder. He's still holding onto my ass and slips a finger in my but. At that point he"s panting and his voice is rough but sexy and he says "cum for me baby, cum for me!" My pussy throbs around his cock and I squirt cum all over his cock on his command."Mhm" he moans and fills my pussy, dripping with his cum.
He slowly pulls his cock out of me and gently sets me down. My legs are shaking and cum starts to drip down my legs so I quickly pull my pants on as he pulls his up and zips his pants. "We should go inside," he says, I nod and follow him in. Once inside we hug and I sneakily kiss his neck before parting ways. I go back to my room and shower, after I get out I crawl into bed. My pussy is so sore and still throbbing from him and I slowly drift off to sleep, sore but fucking happy.
nsfw
Hi my name is Dominique, I'm 27 years old and i have always loved to write. Writing has always given me a sense of escape to my imagination and now i want to put a voice to that imagination and allow people to read inside my thoughts.
Receive stories by Dominique Thon in

your feed