Product Review: The Blowjob by Omotion
A great male sex toy is about so much more than just adding a little sensation to the mix when it comes to your solo session. The right option can positively elevate an orgasm to entirely new heights!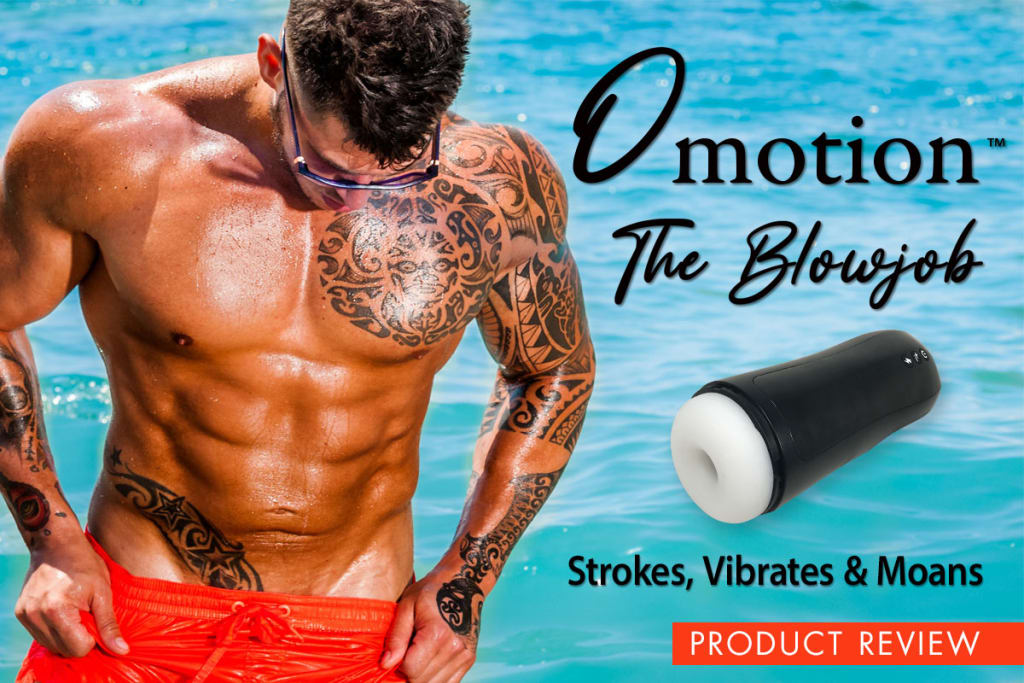 A great male sex toy is about so much more than just adding a little sensation to the mix when it comes to your solo session. The right option can positively elevate an orgasm to entirely new heights by bringing something to the table you'd never be able to experience otherwise.
That said, if you've tried your share of male sex toys – pocket pussies, penis pumps, and even the ever-popular Fleshlight – and are still eager to experience more, you'll love the Blowjob by Omotion. It's so well-designed that it honestly gives even the real thing a run for its money.
Here we'll take a closer look at why every man should be including an adult toy as part of his sexual repertoire. We'll also cover why it's pretty much impossible to go wrong by making the Blowjob your toy of choice.
Why Try a Sex Toy?
It's a common misconception that because the vast majority of men can reach orgasm easily without the aid of a toy that toys really aren't for them. However, nothing could be further from the truth. You don't have to need a toy in order to benefit from one.
Toys are for everyone, men included, and can be enjoyed under a variety of circumstances. Sex toys can introduce men to fantastic, unique sensations that would be hard to experience any other way. They can teach men how to maximize their relationships with their bodies and be better lovers for their partners, too. In other words, the right sex toy can really open a man's world up and show him what's possible sexually.
For example, the right toy can even mimic a man's absolute favorite sex acts. That said, the Blowjob is your ticket to a pitch-perfect, sensual blowjob anytime you want one. Here's a closer look at what makes it an ideal choice whether you're in the market for your first toy or your fiftieth.
Perfect Blowjobs on Demand
Naturally, blowjobs are one-of-a-kind type of experience that's unlike anything else. It's why a partner who knows how to give a good one is priceless. So, if you've ever found yourself wishing there were an easy way to replicate that sensation when you don't have a willing blowjob expert on call, you're far from alone.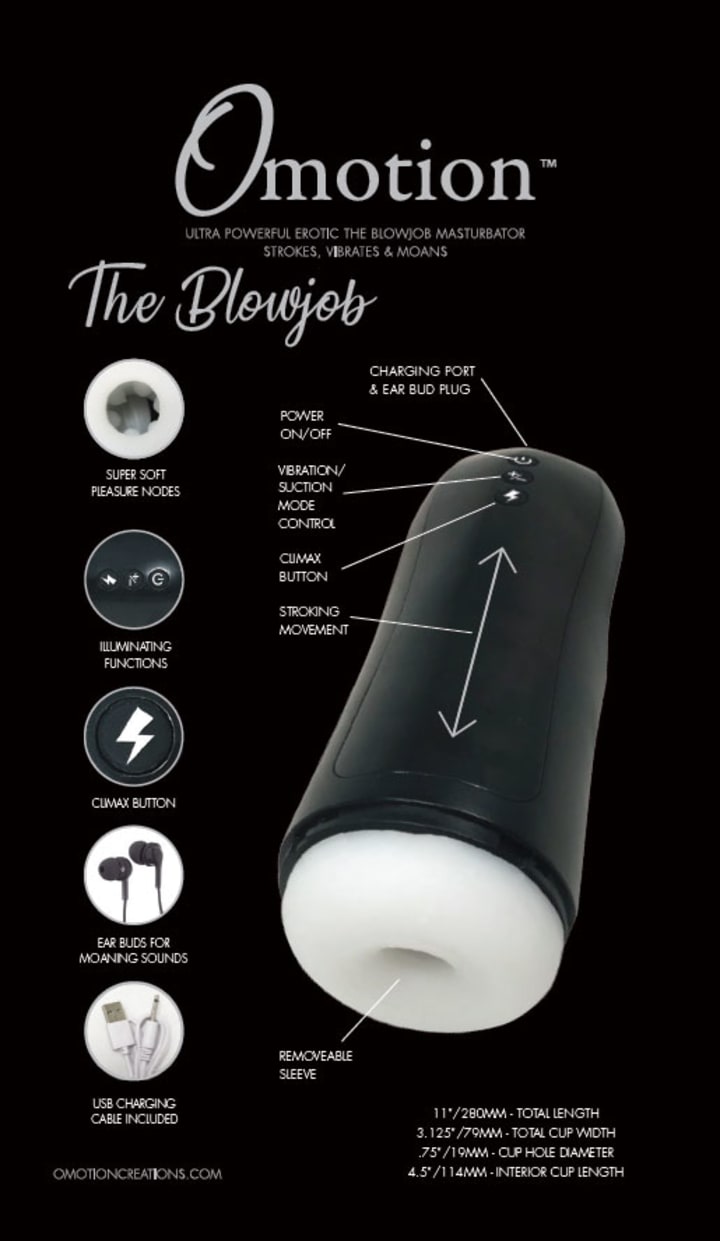 You'll also be thrilled to know Omotion's Blowjob was designed with guys just like you in mind. It features a realistically sculpted silicone sleeve nestled within a sturdy ABS outer case. It's also powered by one of Omotion's powerful signature motors. Just turn it on, and prepare your body for the perfect blowjob done just the way you like it.
Wonderful Finishing Touches
Any man who's ever had a genuinely next-level orgasm knows that it's all about the little details, and you can rest easy knowing that the Blowjob has those covered. For example, it comes equipped with a special climax button that's sure to take any orgasm over the edge in style. Just hit it right when you're about to climax, and the Blowjob will expertly take care of the rest with an incredible burst of power that's just right.
Your new Blowjob also comes with the ability to enhance your pleasure with optional moaning sounds. Let tantalizingly real moans fuel your fantasies while the Blowjob sucks and strokes you just the way you like it. The Blowjob even comes with included earbuds, so you can enjoy the full experience anytime you want, even if you're enjoying it in an environment where you need to be discreet.
Portable and Discreet
These days, you don't have to restrict yourself to home sex toy use unless you really want to. Top-tier toys like the Blowjob are made to fit seamlessly into your life so you can enjoy them on your own terms. That said, the Blowjob is travel-friendly and versatile enough to go wherever your life takes you next.
To begin with, it's cordless and fully rechargeable, so you're never stuck searching for the nearest outlet when you're in the mood to get a quick orgasm in. All you need to do is make sure your Blowjob stays charged up, and you can enjoy your next pleasure session absolutely anywhere.
The Blowjob is also discreetly designed and portable enough to take on the go as needed or desired. Slip it into your carry-on luggage, your glove compartment, or anywhere else you can stash it, so you're ready the next time life presents you with an out-of-the-blue urge to enjoy a perfect blowjob.
Ready to take the Blowjob for a spin in person? As always, you can trust Castle Megastore to get you the goods in style. Think discreet billing, a product that arrives in discreet packaging, and world-class customer service from the start of your transaction on!