Portnoy's Complaint
A lasting example of Philip Roth's brilliance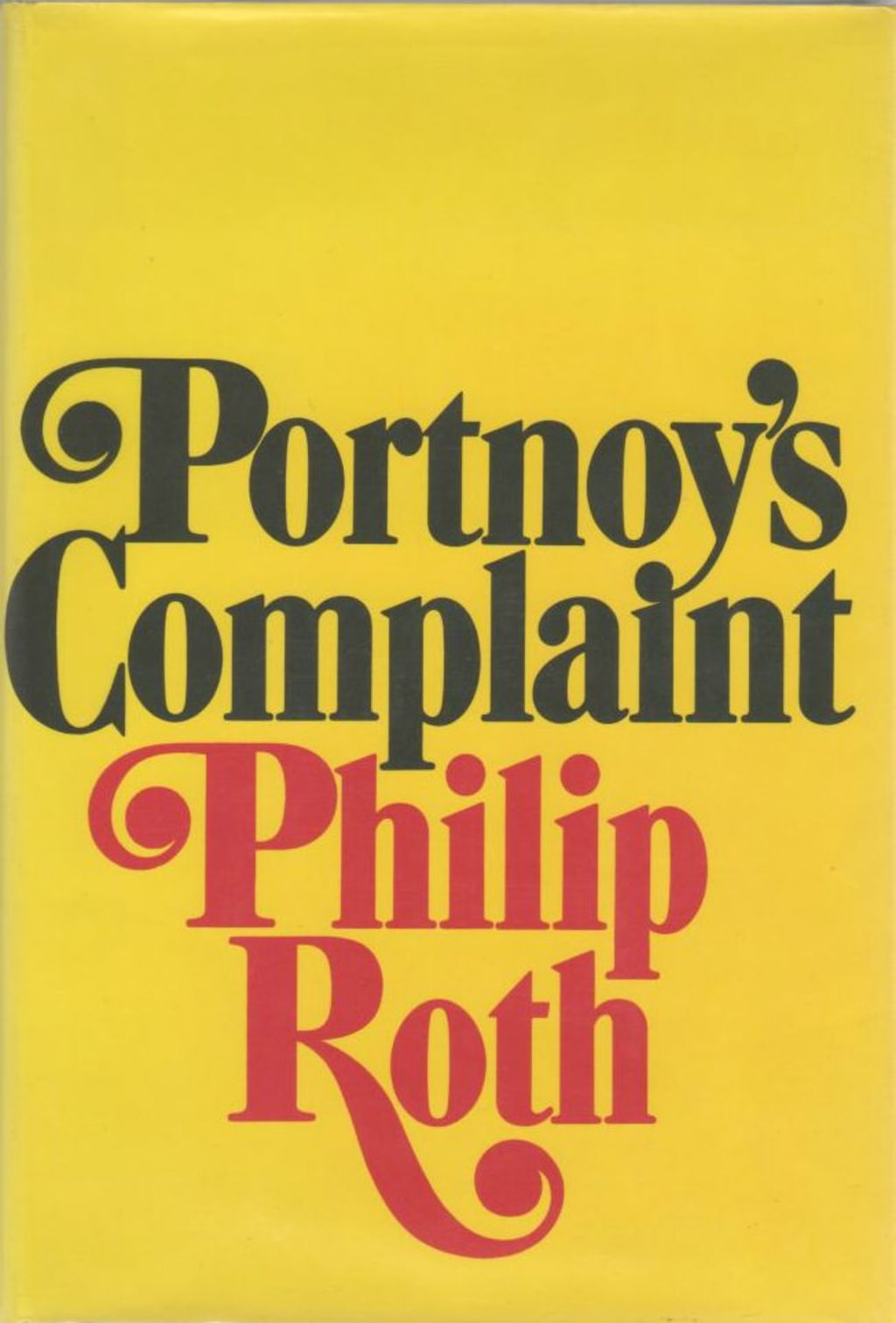 Even the original bright yellow cover is provocative.
To tell the truth, 1969's 'Portnoy's Complaint', which is one of the few novels I've read in Philip Roth's now hailed oeuvre, was something awesome to behold the first time I read it. I felt like I was coveting something forbidden and dark, almost to the point where I didn't want my parents to know what I was reading. From the dynamic first-person narration to the witty dialogue, the shameless profanity to the uncompromisingly irreverent atmosphere, I couldn't resist enjoying any of it. Add to this the highly striking characters, led in front by young Jewish man Alexander Portnoy and his awful neuroses, which is something his psychoanalyst has no choice but to bear confronting, and you have one of the most thrilling reading experiences I'd ever had as a teenager. So when I decided to read 'Portnoy' again only a day ago, these same qualities didn't hesitate to immediately come to the forefront again.
I can also remember the laughter the first time—god, those had to be some of the purest, most exhilarating laughs I've ever had. I laughed so much I even occasionally forgot the narrative. Laughs ensued again during the second reading of 'Portnoy', and yet not as much as I thought they would. I was much more disturbed by Portnoy's sexual deviance this time around. Being older and therefore hopefully better attuned to noticing the complexities that lie beneath such traits can theoretically explain this, not to mention the fact that we live in a culture now where there's a lot more critical knowledge and understanding surrounding male sexuality than there ever was in the '60s. Such cultural ignorance of the psychological implications of this kind of sexuality is something that Roth exploits to the full in 'Portnoy', wickedly imbuing the protagonist with new desires and insecurities of the flesh at every turn.
Being armed with such an unconventional personality, Portnoy always strives to escape his parents' influence, no doubt because of his traditional Jewish initiation into life. He does this through the normally solo act of masturbation, of course, viewing it as a concerted stance of rebellion against not only his parents but civilised society itself, and this is readily implied, almost from the first sentence of 'Portnoy', through his unceasingly aggressive choice of words. Sex soon becomes the natural extension of this, causing Portnoy to wield it as an added symbol or expression of his already unusual self. His obsession with his mother doesn't quell any of this, usually because there's some coy Freudian explanation behind it all. His father, meanwhile, often remains an ambiguous figure.
Compared to his son, Portnoy's father is rather sexually repressed, hinting at the constricted life he's led as well as the predictably dull life he envisions for his boy. But Portnoy is all too aware of his father's latent sexual feelings of boredom and frustration, and these become more noticeable later on in 'Portnoy' when Portnoy suspects his father of having slept with a younger woman. Furthermore, it's the way Portnoy describes his own life, altogether with an outrageous honesty, that will, in the end, continue to entertain open-minded readers of American fiction for years to come. The applauded writer Roth, who died only two years ago at the age of 85, underwent a similar Jewish-style upbringing like his hero, and this fact seems to hum with joy beneath every page of 'Portnoy'. With this in mind, it could be argued that it's a consciously autobiographical work crafted in the thematic vein of novels like Henry Miller's 'Tropic of Cancer' and Hunter S. Thompson's 'Fear and Loathing in Las Vegas'.