Play With Your Toys, Not Your Tools
Or you might find yourself injured instead of orgasmed
Saber Saw Sex
No thanks.
A saber saw blade is the culprit in this story.
You have no idea what a saber saw blade is do you?
Neither did I, but Google saves the day once again.
(This is not the actual saw used in the incident.)
This bad boy right here.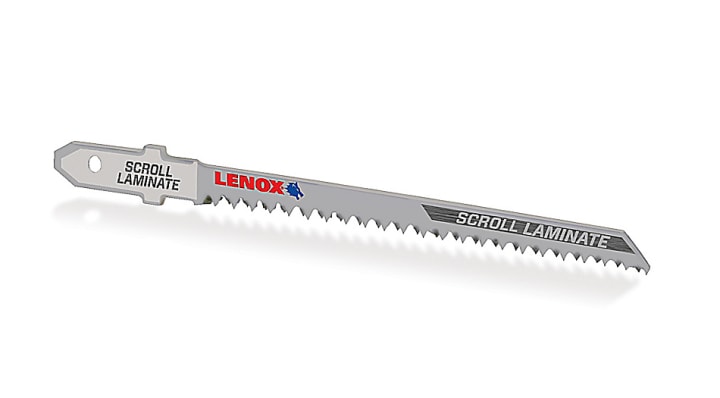 The saber saw is a reciprocal toothed-blade saw (handheld) used to "cut through wood and other soft materials."
Now, I'm not sure how anyone could possibly look at this and think, "Man, the orgasm I could get with that thing", but I am not anyone I suppose.
'Cause a Lexington Park, Maryland, woman did more than think it'd make a great sex toy -she put the tool to action.
(And we think teens are brainless for participating in TikTok challenges 'Least they have an excuse since they still fit the young and partially dumb category.
Poor tool was flabbergasted trying to cut through that "other soft material."
In March 2009, a man called 9-1-1 to request an ambulance for his injured wife. The couple attached the saber saw to the woman's homemade, high-powered vibrator, tooth-side up, and THEN…
Turned it on and began their rendezvous. Seconds later the saw cut through the vibrator and the woman's lovely lady lump. The unidentified woman was airlifted to Prince George's County Hospital in serious condition but after treatment, was released to recover at home.
Since the sexual act and use of the saber saw were consensual, no criminal charges were filed in the incident. But man, oh, man, if being an idiot was a crime, these two would have a million-dollar bond.
Let Us Not Forget Wish is Around...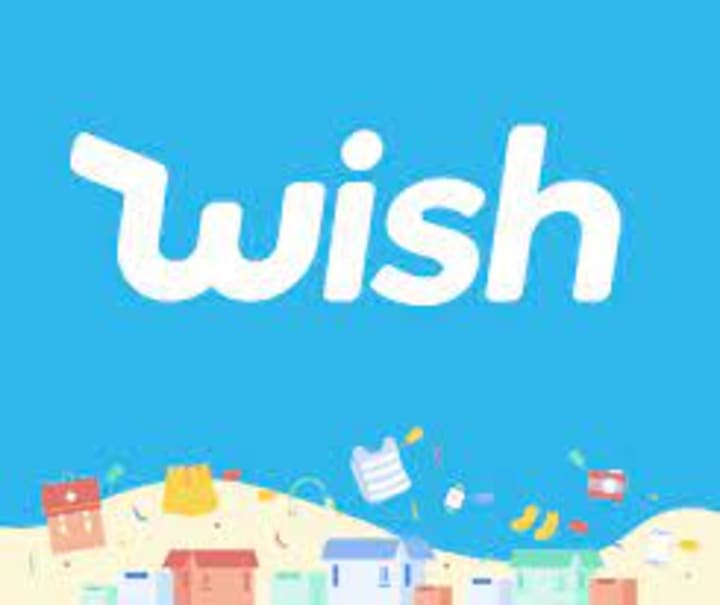 In all seriousness, I hope the woman recovered and learned a valuable lesson that day - Play with your toys, not your tools. And for the love of all things good, buy your vibrator from Wish if you can't afford a decent one from a legit supplier. Protect the jay-jay!
Woman Sues After Vibrator Injury
In Nov. 2010, April Bonjour and her man decided to put a little excitement into their sex life when she brought a vibrator into the bedroom. In Aug. 2011, April sued the vibrator manufacturer, Pipedream Products, Inc. claiming the toy nearly killed her.
April said she used the toy according to the package directions but still suffered vaginal bleeding and extreme pain afterward. Her boyfriend rushed her to the emergency room when the pain and bleeding became too much to bear.
April sued for a sum of more than $25,000.
Woman Electrocuted While Playing With Vibrator
A more serious sex toy story, this one resulting in the death of a woman after she was electrocuted while using a "massaging vibrator" during her afternoon bath.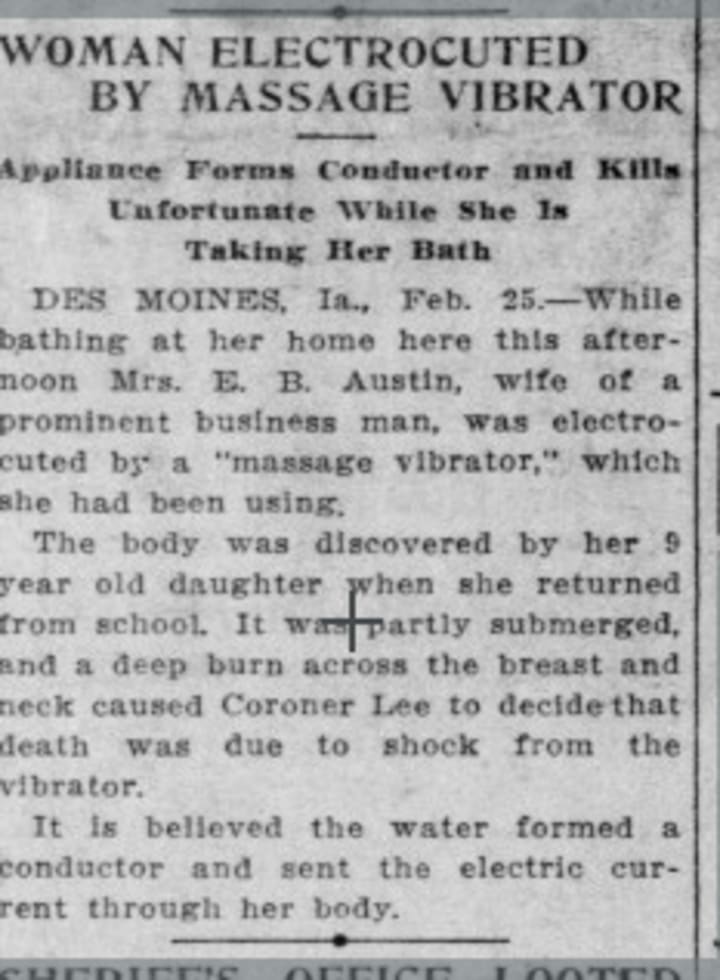 The incident occurred back in 1913 in Des Moines, IA. Sadly, the woman's 9-old-daughter found her mother's deceased body in the tub when she arrived home from school later in the afternoon.
Police said a conductor formed through the water, sending electrical currents through her body. The woman, identified as Mrs. E.B. Austin was the wife of a prominent businessman.
Creamers Fight Over Vibrator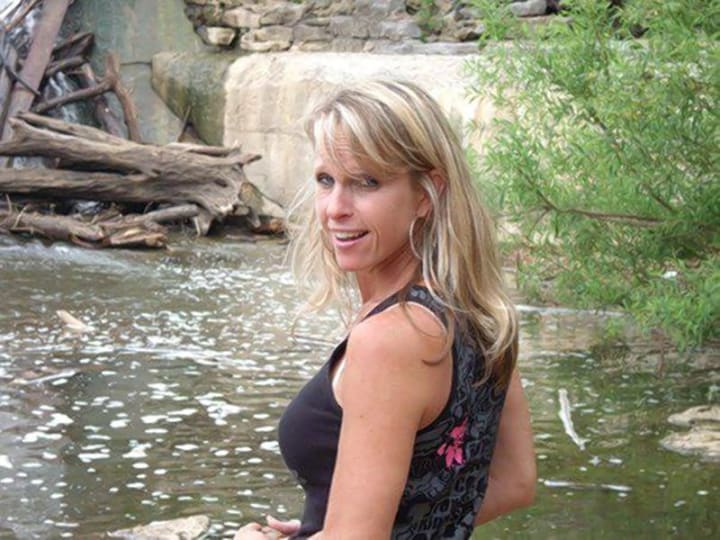 Don't let the name fool you -Heidi Creamer really did beat the shit out of her sister with a vibrator. The 48-year-old Florida woman and her twin sister got into an argument over Heidi's boyfriend and a vibrator that turned physical when she popped Holly with her fist. She then scratched, punched, and pulled Holly's hair inside the apartment they shared with Heidi's boyfriend. The woman eventually locked Heidi out of the apartment, where police found her screaming and yelling obscenities at her sister. Heidi then become aggressive with the officer and once inside the police car, continued her tirade. She was charged with domestic battery.