Naughty Texts to Get Your Partner in the Mood
You're Welcome...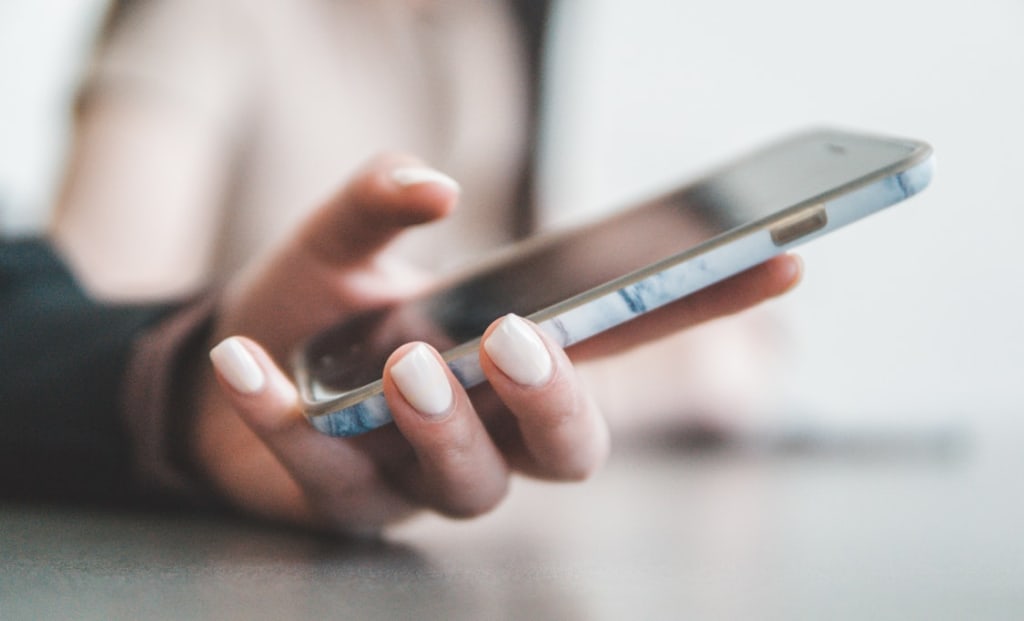 Crafting the perfect naughty text that doesn't make the receiver cringe when they read it can be a work of art. Many will overthink it in order to say the right thing. The truth is though, it doesn't have to be a daunting task. The best naughty texts are short and sweet, and are tailored to what your partner desires.
You know what your partner likes, or at least you should. It doesn't take a master wordsmith to get your partner in the mood; sometimes all it takes is an honest depiction of what is going through your mind.
You don't have to try too hard, just take the given situation and be a little creative with the imagery. It also doesn't have to be one-sided. Let your partner get in on the action and contribute to the naughty scenario played out over text. Things can get really dirty, really quickly.
Here are some examples of ways to get the mood flowing from your thumbs, through your phone, to your partner's pleasure center.
Describe what you want from them or want to do to them.
"All I can think about is needing you inside of me. Right now."
"I want to feel your thick tongue glide over my clit."
"I want to feel your soft lips around my hard cock."
"Touch me until I moan with pleasure, then gag me so I can't make a sound."
"You need to taste how wet with desire I am right now."
Reference their appearance.
"I wish I could grab that perfect ass of yours."
"I want to see your beautiful eyes look up at me while you're on your knees."
"Your broad shoulders make me want to climb you like a tree."
"I can't wait to run my hands along your incredible curves."
And of course, their personality.
"Your intelligence is so incredibly sexy."
"Every time you make me laugh I just want to grab you and kiss you."
"I love how kind you are, but tonight I want you to punish me."
"You always take such good care of me. Tonight I am going to take care of you."
Let them know you're thinking about them at work.
"When I get home from work, I want you naked and waiting on the bed."
"If you were here right now, I would bend you over my desk and spank you."
"I wish you were under my desk with your head between my legs."
"My meeting was torture. I was so horny for your touch that I couldn't concentrate."
Send them a naughty text in public.
"I'm headed to the bathroom to touch myself. Join me if you want me to touch you too."
"I am picturing you completely naked right now."
"I just want to lay you on this table and eat you for dessert."
"If all these people weren't around, I would already have you naked and moaning."
Or remind them of a time that you spent together.
"I haven't been able to stop thinking about last night."
"Can you please do that thing with your tongue again tonight?"
"The image of you riding my cock makes me so hard."
"Let's find a place to park so I can ride you in the backseat like last time."
And then there are the classics.
The almighty go-tos for expressing your 'need.'
"I am so hard right now."
"I am so wet right now."
"I'm so horny for you."
Naughty texting with your partner can be a fun little secret that you share, and can open up communication lines to talk about some of your more intimate desires. Try a few of these conversation starters in your texts, or find a new way to express your sensual side.
Note: Make sure that the person receiving your texts is someone who you share a mutual intimate connection with. If you are ever asked to refrain from sending such messages, then continuing to do so is classified as harassment. Keep it consensual, not convictable.