My Partner Watched, And Discovered She Liked It
Sometimes, we need to push our boundaries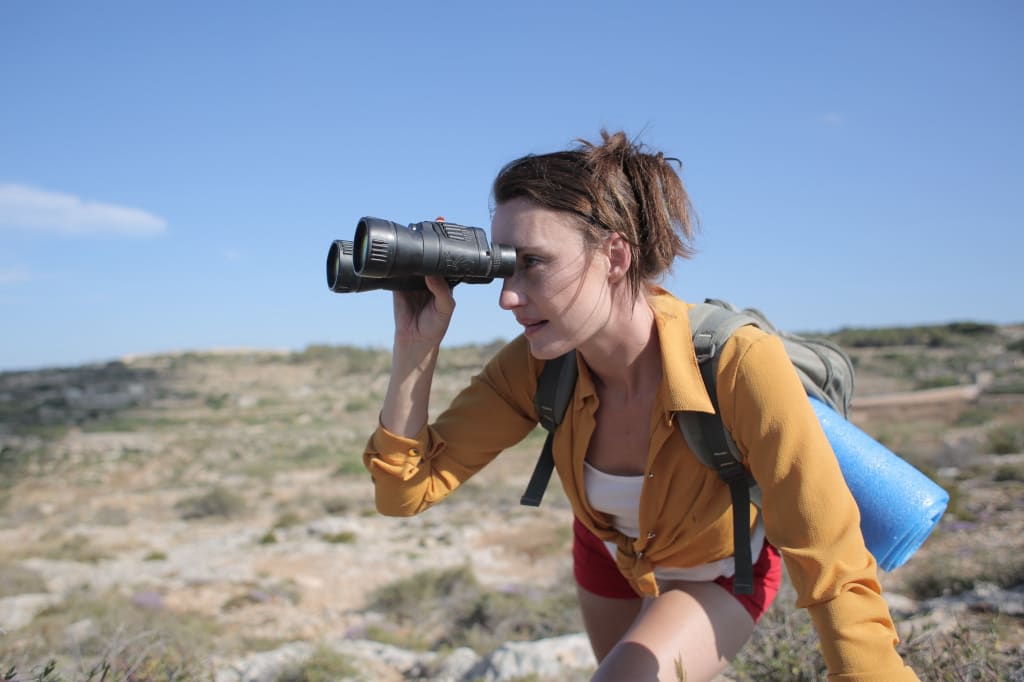 Photo by Andrea Piacquadio from Pexels
It took my partner a while to grow fully comfortable with polyamory.
When we met, I was already polyamorous, but she had never tried it before. Dating me was taking a step into the unknown, and I did my best to ensure she was comfortable. And, luckily for both of us, she found it to be a lifestyle that suited her to a tee.
In some ways, she took to it better than I had.
She threw herself into learning about the lifestyle. She read everything she could get her hands on. And her learning spurred on my own, driving me to improve my relationship skills alongside her to form the strongest relationships we could. She made me realise that something seeming to come naturally didn't mean I didn't need to educate myself.
But just because we knew polyamory was for us, that didn't mean it would be easy.
We find compersion at our own pace
I'm lucky. Compersion — the feeling of happiness at seeing a partner happy with someone else — comes easy to me. I love seeing my partners out on dates. Or spotting them getting close with someone else. It excites me to see them excited.
But my partner simply didn't find compersion came so naturally.
She wants to be happy for me. No, she is happy for me. But she found it hard to work through the idea of seeing me happy with someone else.
The problem she had was the idea of me seeing other people.
Not the concept itself. If that had been the case, the whole polyamory thing would have been a little difficult. But things like compersion come differently to different people, and that's something each couple needs to work on together.
For example, we learned to work on our communication. I once told her, out of the blue, that I had arranged a date with someone else. This triggered her issues and she became angry at me. I understood why this happened, but couldn't see any way that not telling her would have been better.
In the end, we worked something out. We now phrase news like this as a question. Instead of saying, "I'm going on a date this Saturday," we'll say, "Are you okay with my going on a date this weekend?" Neither of us are ever going to say no without giving a good reason, but it indicates we are taking each other's feelings into consideration when we make plans. It opens up the possibility for us to have a say in each other's lives in a way that doesn't feel restrictive.
There are a lot of reasons compersion can be hard. It's perfectly natural to suffer insecurities regarding our relationships. If you have attachment issues, or suffer from jealousy, monogamy offers a reassuring sense of security. The feeling that your partner doesn't need anyone other than you is comforting.
There is also social conditioning. For good or ill, society conditions us with the idea that love is a zero-sum game. That a partner can't like other people without first losing interest in us. We're taught they are a possession, something to be hoarded. Kept to ourselves.
And so, while the idea of ethical non-monogamy is appealing, actually living it involves having to work through a lot of barriers we don't realise are there.
So what happened?
In the end, she got to see me on a date and discovered she was closer to compersion than she'd thought.
It wasn't really a "date" date. In the gap between Lockdowns last summer, my partner was helping organise a show. Usually, these events would involve everyone mingling and socialising together. However, in the world of Lockdown, the rules had changed. Each of us had to sit at an assigned table, only able to talk to the people we were sat with (or those close enough to yell).
As my partner was working, I invited a friend to join me instead. And while this wasn't a "date" as such, my partner knew I liked this person. It was an opportunity to see if something could potentially develop in the future.
I was careful. With Lockdown, I knew that even if the night went swimmingly, there wouldn't be any physical contact. But I didn't want my partner to see anything that might upset them. She still found the idea of me out on dates hard to process. Actually seeing me out with someone I liked was going to be challenging for them.
Except, it wasn't.
As we were walking home afterward, she began gushing about how happy seeing me had made her. Seeing me sat one-on-one with someone I liked, spending the evening in deep conversation throughout the night, and been eye-opening. Simply seeing me happy had made her feel amazing, even though she knew that happiness was nothing to do with her.
Compersion had snuck up on her without her realising.
People grow into polyamory at different rates, and no one should be pushed to run before they can walk.
Sometimes we find something easy, but a partner needs time to learn it. Sometimes we're ready for new things, but a partner needs time to adjust. And while we deserve to explore things without our partners holding us back — and visa versa — it's also important not to force them into uncomfortable situations for selfish reasons.
Polyamory is a journey we travel together, or not at all.
But sometimes, what we need is to push our boundaries. To throw ourselves into a situation we're not comfortable with. I'm not saying do this recklessly without ensuring you have safety checks in place and plans for what happens if things don't work out.
But sometimes, you might find that something you thought was impossible suddenly blossoming in the best way.
About the Creator
Blogging about polyamory, ethical-non-monogamy, mental health, and modern relationships | (He/Him) | thomashbrand.com | ko-fi.com/thomashbrand
Reader insights
Outstanding
Excellent work. Looking forward to reading more!
Top insights
Heartfelt and relatable

The story invoked strong personal emotions

Easy to read and follow

Well-structured & engaging content

Expert insights and opinions

Arguments were carefully researched and presented
Eye opening

Niche topic & fresh perspectives

Masterful proofreading

Zero grammar & spelling mistakes

On-point and relevant

Writing reflected the title & theme
Add your insights