Must-Try Vibrator Styles That Belong in Every Woman's Toy Chest
Some are classics, some come with plenty of bells and whistles, but all of them will rock your world and teach you a thing or two about pleasure.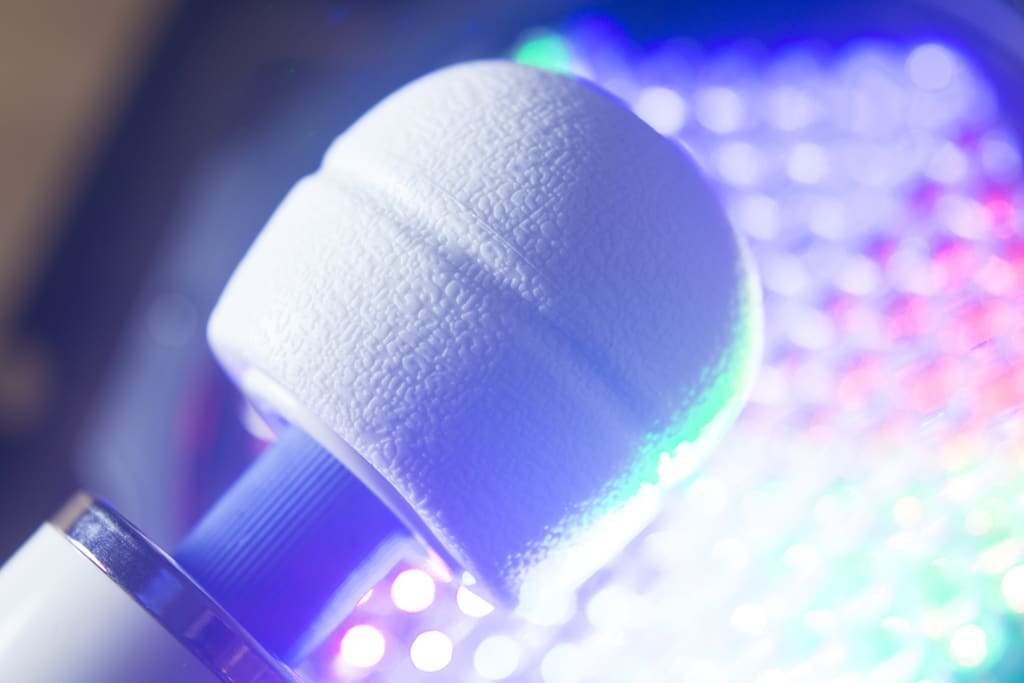 Every woman has to start her personal journey toward sexual self-empowerment somewhere, and a vibrator is as good a place as any. Not all vibrators are created equally, though, so you may not want to stop with just one of these little powerhouses. Each of the many styles out there these days bring its own unique perks to the table, so many women find they like having a toy chest that includes several different options.
The following are just a few of the incredible choices that absolutely deserve a place in yours. Some are simple classics. Some come with plenty of bells and whistles for those times you just want a little extra. All of them will rock your world and teach you a thing or two about pleasure.
Classic Vibrator
Unless you're completely new to the wide, wonderful world of vibrators, you're probably pretty familiar with the smooth, sleek silhouette of the classic vibrator. Just don't let its simplicity fool you into thinking it doesn't have a place in a larger, more complex collection.
Classic vibrators are perfect for those times your routine just needs a little extra oomph that's not overly specific. Try guiding your vibe with one hand while your other hand stimulates some of your other favorite hot spots. Experiment with different speeds and settings as well.
Vibrating Bullet
Once you get used to having a vibrator close at hand, it's never long before you have the urge to get creative. A vibrating bullet has all the functionality and versatility of a classic vibrator, but in a compact, discreet package that can be enjoyed pretty much anywhere. They're positively ideal for slipping into an overnight bag, a purse, or a carry-on, so you can enjoy a few good vibrations on demand even when you're far from home base.
Vibrating bullets make great first sex toys to share with a partner as well. They're definitely capable of stimulating pretty much any erogenous zone or hot spot. Most models are also super quiet, so they open up a wealth of new possibilities as far as places they can be enjoyed.
Rabbit Vibrators
Sometimes you just really want to have a seriously toe-curling orgasm without putting in a lot of effort, right? Rabbit vibrators are among the most popular vibrator styles out there because of their incredible ability to give you exactly that via a winning combination of external and internal stimulation. After all, most women get off best when multiple pleasure zones are stimulated simultaneously.
Modern rabbit vibrators come in lots of different styles, so be sure to consider them all. Some are smooth, sleek, and non-representational of any particular body parts. Some feature internal shafts that twist, rotate, or gyrate for maximum stimulation. Most have multiple functions, speeds, and settings to explore at your leisure, making it easy to customize each of your pleasure sessions to your exact mood and liking.
G-Spot Vibrator
Most women have heard of the G-spot, but far too many haven't really succeeded in finding theirs or stimulating it properly. Whether you know where yours is or not, a G-spot vibrator takes all the guesswork out of experiencing the coveted G-spot orgasms you've heard so much hype about.
To begin with, dedicated G-spot vibrators are specially shaped to zero right in on the target. They're also much better than the average set of fingers at applying the type of firm, constant pressure most women need to unlock the pleasures the G-spot is capable of giving.
Wand Vibrators
If you've always thought wand vibrators look exactly like those muscle massagers you've seen for sale at Target or Sharper Image, it's not your imagination. They're actually designed to double as muscle massagers, so they're great picks for those times you want to treat yourself or a partner to a relaxing classic massage complete with a happy ending.
Wand massagers are terrific for women who like their toys to be as powerful and versatile as possible. The wide, rounded head is ideal for conveying lots and lots of sensation absolutely anywhere you want it. Plus, wand massagers are discreetly shaped enough that they're not immediately recognizable as sex toys. Perfect if you have kids or nosy roommates!
Clitoral Vibrators
If you absolutely love the unique sensations associated with really good oral sex, then you'll love what a clitoral vibrator brings to the table. Clitoral vibrators feature a unique open-ended tip that's ideal for delivering intense, targeted stimulation straight to your most sensitive sweet spot. The type of sensation it gives you is unique as well—more like the sucking sensations you'd expect to experience during oral sex than anything else.
As you can see, there are many ways to take your personal pleasure sessions to the next level, and a well-rounded vibrator collection can help you experience almost all of them. Explore the possibilities today!