Mr. Postman: Caught in the Act
Pt. 2/3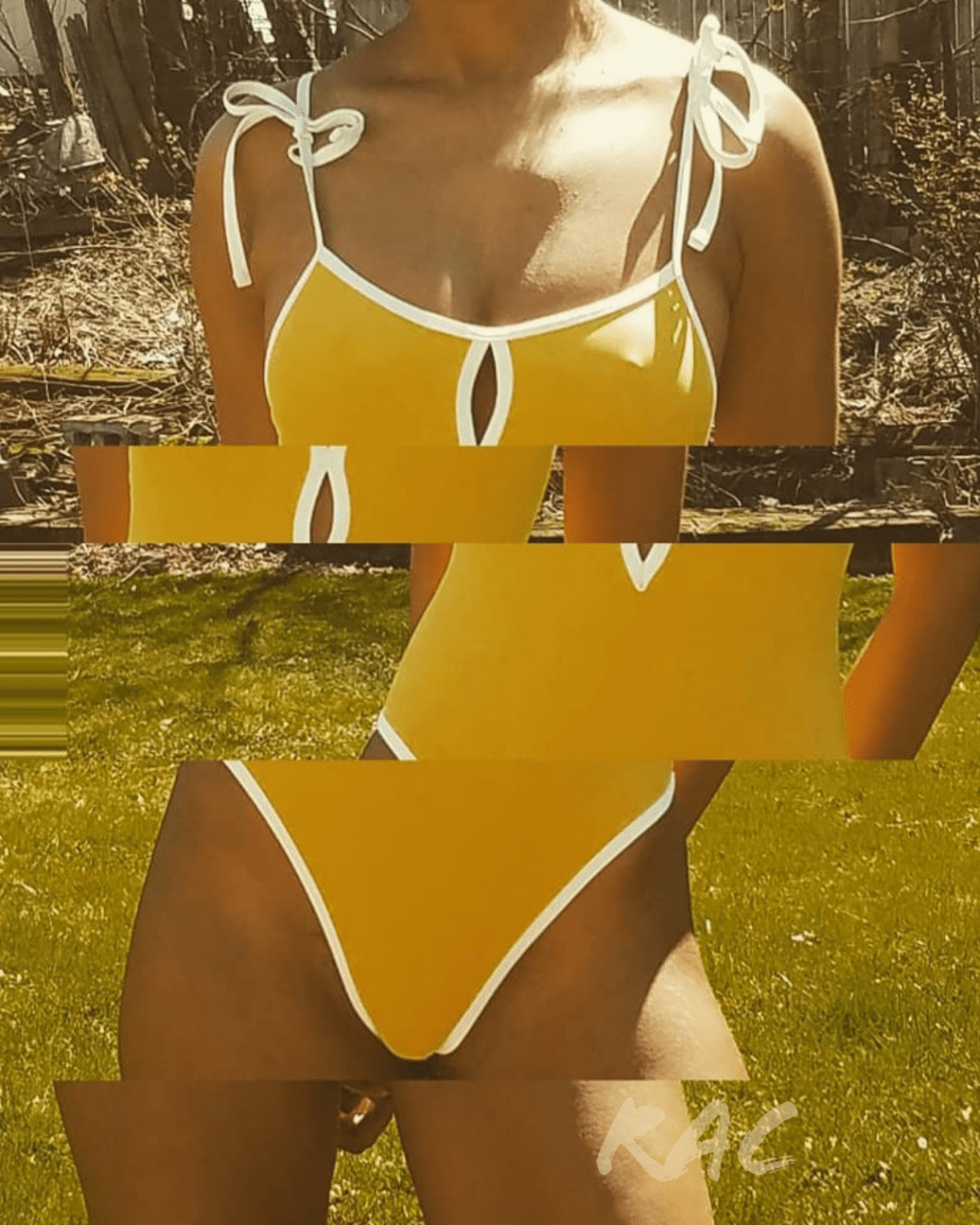 "What's going on here?" My husband says as he opens the patio door and steps outside. My face must be beet red right now. I get up and walk towards my husband; naked, with my cum dripping down one of my legs. "Hi honey, you're home early…" His eyes keep shifting back and forth between looking at me standing there naked in front of him, and the UPS man still holding my vibrator with a flushed look on his face. I don't even know the man's name. My husband begins to speak and looks down at the ground. "Is it something I did?", he asks me. "No! Of course not, honey!" I quickly reply. "You're perfect and I love you so much, it's just that… I get so lonely sometimes and we rarely ever get physically intimate anymore… I thought I was the one doing something wrong in the relationship." My husband looks up at me with sad eyes. I thought he would be more angry than sad.
Wouldn't you think that most men would be enraged to find their wife being pleasured by another man? We stare into each other's eyes for a few moments, then simultaneously, we look over at the pool chair where the UPS man is still sitting holding my vibrator. "Do you know this man? How long has this been going on?", my husband asks me. I quickly respond that I don't even know the man's name and he was just dropping off a package when he stumbled upon me masturbating back here. Still staring at the UPS man, let's just call him Charlie, my husband asks me how long I've had a vibrator. "I have a collection of sex toys that I keep hidden away. I never told you because I thought you would look at me in a different way…"
"I wish you told me… I would use them on you all the time. Look, baby, I know we haven't had sex in so long, it's just that… I have some fantasies that I have been hiding as well because I thought you would judge me. One of my biggest fantasies… is to watch you have sex with another man…" Now I'm in shock. "Really?" I ask. "What turns you on about it?" "Well, I want to be able to watch you get fucked, it would be so hot to me to watch you in ecstasy like a fly on the wall." We both look back over at Charlie, who is STILL sitting there with my vibrator, witnessing our conversation.
"Hey man, what's your name?", my husband asks him. "Uhh… my name is Joey.", he responds. "Okay, Joey, want to fuck my wife?" I flash a glare at my husband, as if to say to him "what are you doing??". "You want to have sex with Joey, right?" my husband asks me, and I have to ponder for a second. Everything that is happening is way too bizarre for me to process. "I do.", I finally say. My husband grins, "This is amazing!"
I walk over to Joey (who really does look more like a "Charlie" to me) and ask if he's okay with all of this. He responds, "Well, I might get in trouble with my boss, but this is just too good to pass up!" Joey stands up from the chair to take off his shirt, then he picks me up and lays me down on the pool chair. My husband pulls up a chair and watches us from nearby on the patio. I cannot believe this is happening right now. Joey moves to the foot of the pool chair and spreads my legs while making fierce eye contact with me. He lays down on his belly and begins to caress my inner thighs. He takes his time examining my pussy and softly rubbing it in circles with his thumb. "Your pussy is gorgeous.", he says to me. Before I can respond or even appreciate his compliment, Joey grabs my legs, pushes my knees to my chest, and begins to absolutely devour my pussy. It startled me, but he is so good at eating me out!
This random man has me throwing my head back and moaning in ecstasy for the second time this afternoon and I am loving it. I grab a handful of his hair while he flicks my clit with his tongue. Every once in a while Joey looks up and makes eye contact with me and it's so sexy it almost puts me over the edge. Then he slides his fingers into my pussy and I cum almost immediately. This man is so smooth. I look up at my husband watching us intently and I smile. He smiles back. "How do you want me to fuck you?", Joey asks. No one has ever asked me that before but that is easily one of the sexiest things a man has ever said to me. "I want to ride you", I tell him, "I want to ride you but facing the opposite way so my husband can see my face." "As you wish!" Joey responds. He stands up to unzip his pants. We switch places on the pool chair, then he grabs me by the waist and pulls me on top of his cock. His MASSIVE cock. I take every inch of it and it feels like heaven as I bounce up and down on it slowly, then increasing my speed. I lock eyes with my husband as I listen to Joey's sexy moans behind me. This is without a doubt one of the best sexual experiences of my life, but I'm so horny for my husband right now… then the perfect idea pops into my head.
To be continued...