Lifehack: How To Talk Her into Cumming All Over Her Face
Guide for the Shameless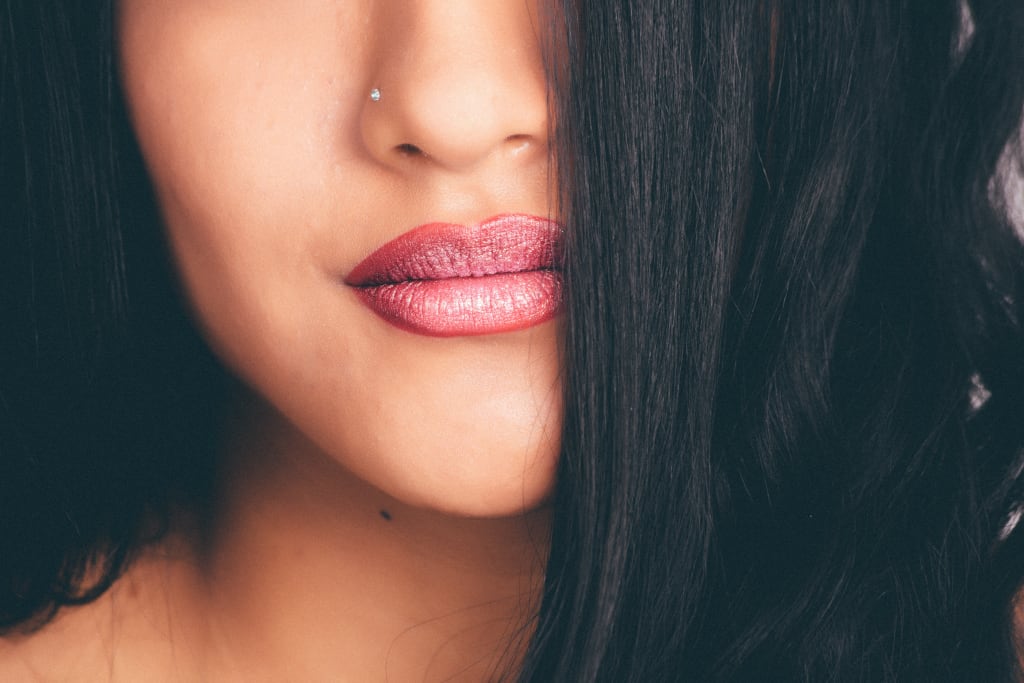 1. Make your pumpkin believe that she wants what you want.
A girl and a boy start their relationship with certain conditions but it's logical, as you start to intermingle two lives, that compromises are, inevitably, made. What isn't quite normal: When one has to completely set aside what he wants and needs in a struggle to indulge his/her partner. If you begin to realize your partner's needs are being met much more often than yours are, you could be in a relationship with an exploiter.
Now the trick here IS to be a little deceptive. To be a harmless manipulator and to use all the available weapons to get your honey to succumb. Unless you want to keep unloading that hot sperm into that gruesome condom for the rest of your miserable relationship.
2. Make your little peach responsible for your emotions.
Exploiters are ironic because they spend a lot of time making you feel as if you can't think for yourself but then they retort and make you responsible for most of their emotions. If they feel dismal, it's presumably because you made them feel that way. If they are pissed, well, it looks like you should check yourself because you manifestly did something wrong.
So if you want to exploit her beautiful face with your semen, you better do the magic and make her feel responsible for the way you feel.
3. Make your sweetie doubt herself.
Exploiters take your insecurities and use them against you. They systematically point out what you're doing erroneous and how they could have done it much better. They point out your malaises, then show you that with their help, you can do much better, actually be much better. They leisurely convince you they have your best interests in mind… but they obviously don't.
As the king of the jungle and alpha male, you have to have your best interests in mind. And in order to keep your needs at the forefront of your relationship, you should gently warp her thinking until she looks to you for your sexual guidance. Once that happens, you can make her close her eyes while you prepare that cumshot because she now trusts your sexual instincts more than she trusts herself.
4. Force your insecurities on your honey.
Exploiters will often force their own insecurities on you in an effort to control how you react towards them.
Now you can say something like: "I have never came on a girlfriends face before and that's why I want to do it with you, love. You can understand that, right?" Yes, of course she can understand that and you can make your struggles define the reality of what is about to happen. You can be that Thanos with the Infinity gauntlet and twist reality how you desire, you macho man!
5. Make your little sunshine feel guilty.
Exploitation always starts with a guilt. If a person can convince you to feel guilty for your actions then that same person knows you'll be more willing to do what he says. Exploiters also try and make you believe that they're doing a better job of caring for you so that you'll be more willing to set aside what you want in order to feel like you care reciprocally.
You could say something like: "I mean sure, I guess that blowjob was OK. It wasn't what I was hoping for and I believe you could've done it differently with that magical lips of yours but I guess as long as you're happy, that's all that matters. I love the way you try to indulge me and it's important to me that you are happy, even if that means setting aside what I truly want."
See what you could do here? How you can turn that around? On the surface, you can make it seem like you're a loving boyfriend but spoiler alert: you are using a guilt to cum on her astonishingly beautiful face. Just be careful not to hit her eyes because it might sting her.
Epilogue
"I'd like to take this chance to apologise...to absolutely nobody," like Conor McGregor likes to say. I used a lot of humour, satire, sarcasm and irony in writing this article and it should be taken as a piece of comedy rather than a serious suggestion on how to manipulate girls into your favourite sexual positions. I hope you had as good time reading it as I had writing it. Your boy Francis checks out. Peace.
satire