Kitten in Heat
Ghosted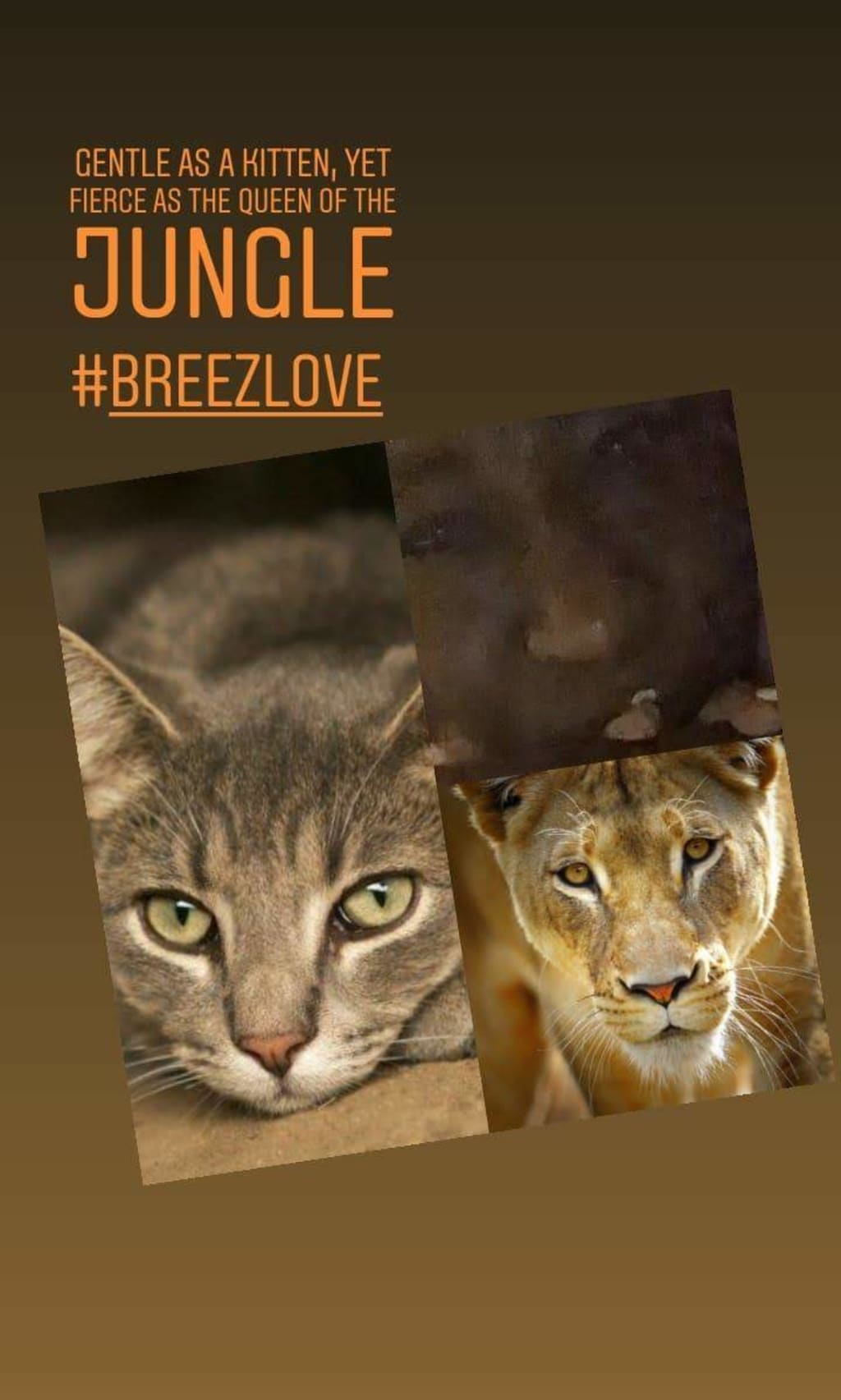 She rode me until I hit the biggest orgasm, yet as I was feeling the tip of her sword on the back of my neck. I began to scream out in fear over ecstasy. I wanted to be released. I tried to rip her hand from around my neck but couldn't. My arms, legs, and chests began to feel numb; heavy. I could not move and my scream became a muffling whisper….
The saving grace of my alarm; finally woke me. Mixed emotions, I suddenly felt out of place. I had not heard from Mateo, Umi or my Guapo Senor; all had made a silent exit. My pandora's box squeaked from lack of jarring like an old treasure box; sunken deep in an ocean. Where was my supply of love? Why had I been ghosted by the three? I was becoming quite anxious from the lack of understanding. Not even a "good morning beautiful"?
I had nothing in the cookie jar and the thought gave me a chill. My birthday was in about two weeks and initially, I had planned to meet up with King of Blazing Fire there. Senor had not been returning any of my calls. I had to figure this one out. My box needed a fixin. So, I sent one of my most recent seductive nudes to his DM. For sure to get a response. And it did!!! But not without the blurring words, attacking me verbally. He jarred with blaming me for how he'd felt so dismissed after our weekend getaway for the 4th of July. I was clueless on why he felt so hurt by my actions. With all the rattling in my head, I never got a clear answer on what triggered him and made him ghost me for the last month.
"... I thought we were being open and honest with about our intentions?"
" Yeah but it does not give you the right to disrespect my manhood!"
Trying to replay the fuzzy night in Houston, "ummmm, she approached me…"
"Yeah, and you made sure she was welcomed to have you any way she wanted to!"
"So, you are mad at me, and it was your idea to go…. I'd recalled in earlier conversations that you'd love to watch! Humph...the way you jerked off, I'd figured you must have enjoyed her getting me off!"
" It is what I do to release tension!"
The conversation was getting quite intense and I wanted to get on his good graces; so I apologized. Submissively and in my head knowing the reality of his feeling of dismissal was for not allowing him to initiate the act of licking my pussy and fucking me before I allowed someone else to do it! This was all BS, considering I had discovered a few months back that he was indeed married. He still refuses to admit to this date. Despite it all, he within two hours had booked his trip to met up with me in Cali. Excited for a great bonus for my birthday; I jumped into the shower and finished what Jezebel started. Thinking of how I was going to ride Senor into a wave of dripping wet pleasure.
He came four times within the two hours; we had before dinner at Whiskey Red's in Marina Del Ray. The scene was alluring, the food and the wine were phenomenal and an aphrodisiac; this date was the polar opposite of our last date. Yet, similar to our crazy sex life and moods. I wanted to go back to the suite and make love over fucking each other's powers out. He knew how to seduce me with the foreplay of using his charm and chivalry. He surprised me with the Saxophone man sending us on our way.
We watched a lil porn to create a mood, I chose the category for couples masturbating together. One of my favorite couples that demonstrated all the sensuality and tantric emotions that lead to the most powerful orgasms. We were deciding to commit to letting our egos go at that moment. I felt a rush quite different than earlier. I want to give him head so bad that we'd release any negative energies that we created before through our necessity to overpower one another. I used my mouth to pour onto him my willingness to be tamed. I made my mouth his ring of submission. He came in my mouth for the first time. I felt his submission and his fear of submission released.
" Come sit your pretty pussy on my face…."
"...Ah, Papi….It's yours…"
"...I am cumming in this pussy, slow it down…"
I rosed to take my next position, reversed cowgirl.
Reversed cowgirl and we both came at the same time.
At the same time, I was remembering the dream.
The dream had been manifested.
Manifested into the Suite in Cali with a glint of sunny sides.
Sunny sides of us blazing in those sheets.
In those sheets, I reclaimed my succulent treat.
Treat with kindness, I remind myself.
Myself taking in the blazing signs.
Signs off, now.
Kitten in Heat,
Bree Z. Love @ 2020
Until the next time!!!
Want more send emails to [email protected]
Tell me your thoughts, inquiries and/or just share the love.
Tell me your thoughts on the theories on Narcissism or Borderline Personalities. Is it her or them?
PS. Keep it safe, know your truth and status.