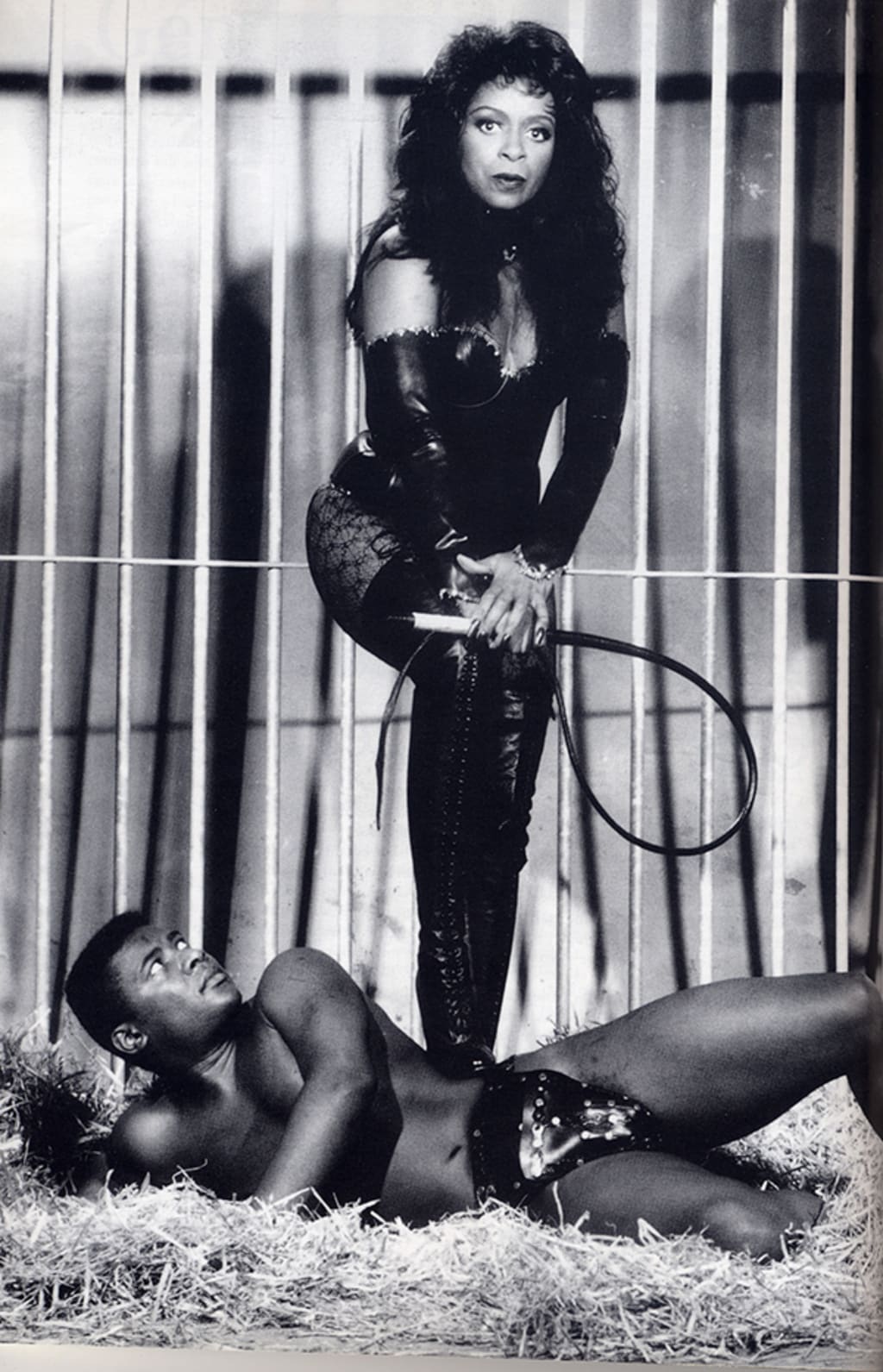 25 years...for 25 years I was married to my husband and poof...just like that everything is over...because of you!! I loved him with my very soul, I can hardly breathe without him and without even a second thought he divorces me...all because of you!! Why did you do this to me, fuck up my life and have me to the point where I'm about to fuck up yours?! THIS IS ALL YOUR FAULT YOU KNOW!! I wouldn't be doing any of this if you didn't do what you did...why would you...take that picture and then save it all this time to send it to my husband?! You physically destroyed my life!
Back Story:
Janet has been married for twenty five years to her famous sneaker designer husband Troy. They met as teens and got married as soon as Janet found out she was four months pregnant. In all the years that Janet and Troy have been married, Janet never worked; she was a house wife and homemaker. Also, in all the years they were married Janet never cheated...except for the one time early in their relationship. She went on a girls' trip, met a man and had a one night stand in the bathroom of the club. Unknown to her, her one night stand partner took an infamous picture of her while she was pleasing him orally. He apparently kept the picture and recently when he found out that Janet was married to such a famous person, he decided it would be a great way for him to extort money out of him by sending him such a picture. Instead of paying a ransom for the picture, Troy decided to divorce Janet, put her out of their home, move her into a small apartment, and put her on a measly allowance that barely allowed her to live the life she was used to living. Janet did not take to these new life changes. Janet decided to find the one night stand and teach him a lesson. She broke into his apartment and waited for him to come home. Once he got home, she jumped up behind him and knocked him out with his own Louisville slugger. Bleeding heavily already, she dragged his body onto a chair and tied his hands up behind him then tied his legs to each chair leg so that he was spread eagle. Janet got some heavy duty scissors she found in the kitchen and cut open his pants so that his penis and balls were exposed, then she cut a piece off his shirt to tie around his mouth as a gag. She cut open the front of his shirt so that his chest was exposed and as she worked, he would wake up; in and out of consciousness it seemed.
I never cheated on Troy during our relationship...never!! I took care of home, our daughter, and shit even him! I fucked him whenever and however he wanted me to, I sucked his dick and played all his freaky games and for what?! For him to just get one picture and leave me! Yes I promised from the day we met that I would never fuck anyone else...all good girls make that promise...and I did keep my promise. I just couldn't help myself that day. From the minute I saw you I was immediately attracted to you. I wanted to fuck you, suck you, and watch you suck me. That's why I willingly put my mouth on this (Janet stabs his testicles with the scissors) because I wanted it...it tasted good to me. I was so fucked up that night that there was no way for me to notice you taking my picture and even if I did, I wouldn't have thought that one day I would be making you scream because you used this picture to take my life away! You literally took my life, do you know that? He kicked me out and is giving me an allowance like a fucking kid! How am I supposed to live on that? Am I really supposed to go and get a job? REALLY? All because of you...well guess what? You felt it necessary to destroy me and I feel it necessary to torture you...I don't want to kill you...but I do want you to feel pain....I want to give you a reason to never fuck with me again!
Check out all of my blogs on my site www.nattiekai.com & if you like what you've read send me a gift donation as low as $1!
fiction