JAV News Roundup - February 2023 - Volume 3
By Nitin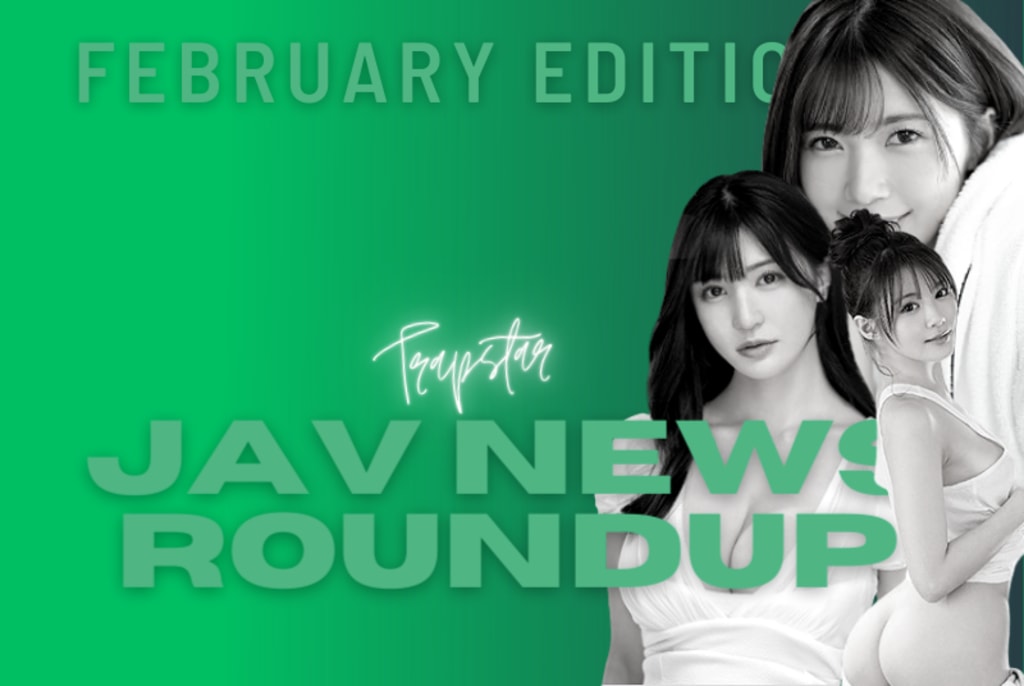 Asuka Momose Has A Bad News For Her Fans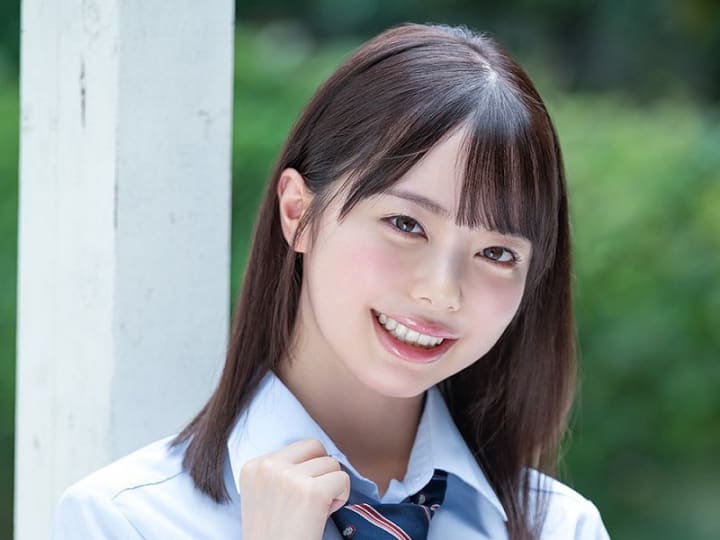 It feels like yesterday when Asuka Momose, the 22 year old made her debut. The SOD exclusive, recently announced her retirement from the AV business by the end of this year. Asuka had quite a successful career, making her debut in mid-2020 with SOD's youth label before transitioning to freelance work in early 2021. While her career began with a hot streak gaining momentum and recognition in the industry, she soon transitioned to VR works for Kawaii's in-house VR brand, Kawaii VR, later occasionally rolling out mundane compilations of her early works. The 22 year old SOD darling even went on to appear in JAVs alongside the industry's top talents with the likes of Hibiki Otsuki, Mao Hamasaki, Waka Misono, and her lookalike, Ichiki Matsumoto. Her cryptic tweet referring to retirement surely got a lot of fans worried.

Fans, however, were taken aback by her abrupt retirement, especially given her career trajectory that was on the rise lately. They began to speculate if Momose might follow Mei Satsuki, another SOD recruit who had previously announced her retirement via Instagram before later retracting from her statement. Indeed, those speculations turned reality for her fans. In her final tweet, which has since been removed, Momose made a statement clarifying the reasons behind her retirement, "A lot of people I loved are gone. It was my fault. I'm sorry. Thank you very much for watching the fans so far. I won't forget the people who supported me. I'm going to retire on December 31, 2023. I have llittle time, but I'm going to delete this account", citing that many of the individuals she cared for had moved on. Fans are compelled to speculate about the causes of her retirement because given nature of the statement, it lacks a context and is unspecified whether this is a private concern or one that is connected to her dealings with the industry.
To my knowledge Asuka had been quite close to her Attackers co-star Shirato Hana since both had starred in consecutive back to back movies for Attackers and if her last tweet is industry-related, I speculate Shirato is headed for a hiatus or more so a retirement in no time.
Asuka's retirement underscores the relatively brief careers of adult actresses in Japan. In retrospect Momose's career lasted fewer than two years, despite her brief success. This is not unusual, given the industry's reputation for tight and grueling work schedules, as well as the stigmas associated with adult film performers. Yet, it is worth noting that Momose's career was devoid of accomplishments. The 22 year old has been recognised for her work in VR and compilation works. While her appearances in films alongside prominent actresses demonstrate that she was well-liked by her contemporaries in the field. Although the retirement news comes as a disappointment to her followers, it is crucial to accept her decision and wish her well in her future pursuits.
Although early, the SOD exclusive's decision to retire from the adult film industry has left her fans in quite a shock. Her brief but successful career exemplifies the industry's difficult nature, and the reasons for her departure remain unknown for the time being. Regardless, her contributions to the the industry should be recognised in the form of her works. Her fans should appreciate her decision and wish her well in the future. For those who want to cherish Asuka in all her glory for one last time, Faleno has collaborated with the actress and have a release scheduled for the following month, so don't forget to check it out when it releases.
Matsuri Kiritani Makes Her Retirement Official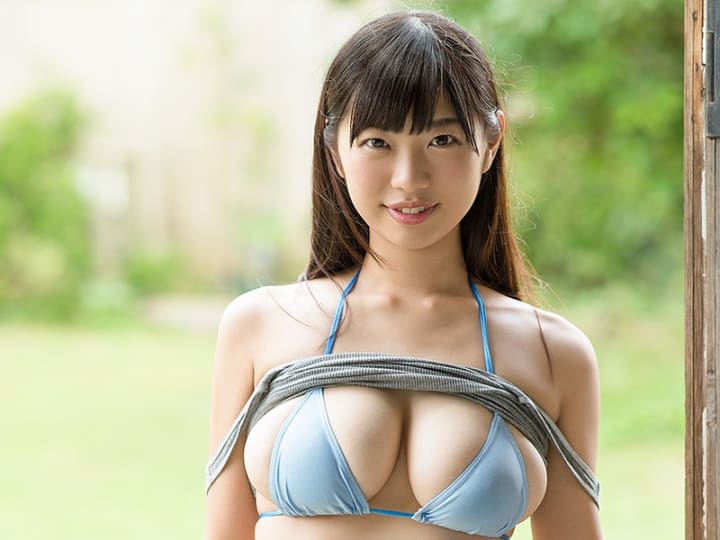 We've another SOD debutante making her way into this column. Post treating herself to a two year hiatus, AV's veteran star Matsuri Kiritani has finally announced her retirement from the industry, and this time it's official! Matsuri who made her debut back in December 2016 with SOD's in-house label, SOD-Star had managed to quickly gain a loyal fanbase for her performances under major AV banners. Nevertheless, in November 2018, she announced a hiatus from the industry without any clarification, indefinitely cutting short her stint in the AV business for an unspecified period. Her most recent release could be tracked down with Tameike Goro in November 2020, post the release of that AV, fans assumed she'd left the industry. Matsuri however, did not make it official until earlier this month. There hasn't been a word on whether Kiritani will feature in a retirement AV, which is typical to the Japanese AV fraternity.
Several fans expressed worry over her hiatus, with a handful from the adultboard Scanlover even giving way to wild rumors such as that she was in a relationship with a photographer of one of her several photobooks. The former SOD star despite rumours and speculations, did not make a formal declaration until lately. "How are you all doing! I am well. I know some of you have been wondering about this, but I would like to tell you. I, Matsuri Kiritani, am all about the works I am currently working on. I'm sorry that I can't do the works and events that accompany them at the end. I can't thank you enough for all the support you have given me." the actress was quoted through her tweet. Kiritani's retirement comes after having spent seven years in the AV industry, and her fans seems disheartened by the news. There are several possible theories that link to her retirement. One of the most significant factors could be the implementation of a new AV law in Japan, which cut off jobs for many performers since the last year. On record, Matsuri has not divulged any information or published a statement regarding this matter, and it remains unclear if it played a role in her intent to retire.
Having had her brief career in the industry, Matsuri made a mark in the industry with her trademark smile and talent, which made her an instant fan favorite back in the day. To even begun with her combined portfolio under different AV makers seem overwhelming and what her fans would agree to, is it's 'too good to be true'. "And although I haven't surfaced much lately, I'll be putting an end to Twitter in March. Until then, I'll try to be on as much as possible, so if you want to join me, please do! I'm looking forward to seeing your photos of food, drinks, scenery, etc.! Thank you very much!" Kiritani's Twitter activities will stop by late March as per an update published on her Twitter, and her fans are sure to miss out on her online presence. However, they can still cherish the memories of her performances and wish her all the best in her future endeavors.
That being said, Matsuri Kiritani's retirement marks the end of a short but successful career in the Japanese adult industry. While her fans will miss her, they can take comfort in the fact that she has left behind a legacy of talent, and a subtle charm that had her fans craving more. Now that we look back, what are some of Matsuri's best performances in hindsight? Let us know in the comments below.
Kaho Imai Has A New Career Lined Up Post AV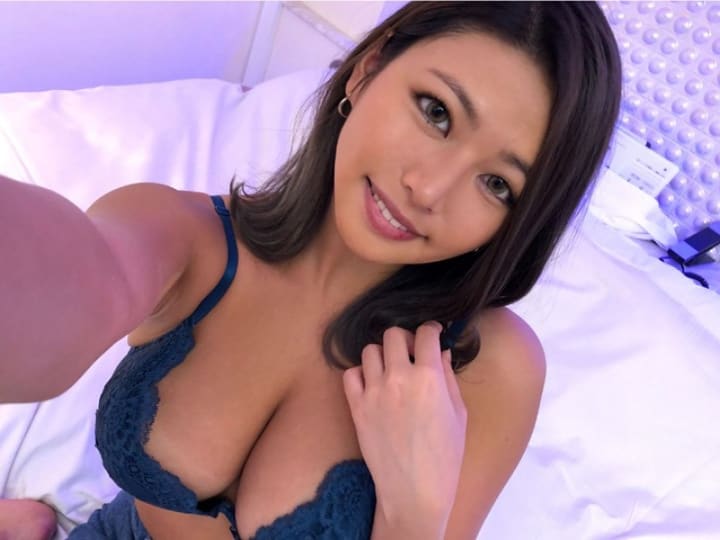 Blessed with a killer tan body, AV actress Kaho Imai, has announced that she is prepared to leave the industry to pursue a career as a full time DJ. Like most of the actresses in this column, she too debuted under SOD's youth label Sheisun Jidai in 2019, and since then has gained popularity for her tanned physique. Fans of the actress find an uncanny resemblance to veteran AV star Mei Matsumoto.
Despite having a couple of JAVs lined up for release in the following month, The 22 year old has decided to follow in the footsteps of her accomplice, Mao Hamasaki, who earlier this year took a brief hiatus from the industry but doesn't seem have a retirement planned out yet. The former SOD girl has been traveling quite a lot in recent months, with her AV activities having significantly reduced in the recent few months.
Based on her Instagram stories it's likely that the 23 year old has decided to quit the industry early on. Lately, Kaho has developed a knack in pursuing a career as a DJ. The actress changed her Instagram alias to suit her future motive, but some of her fans have downplayed the idea of her pursuing a career as a DJ, citing an old but factual statement, "Hot chicks thinking they're gonna be world-famous DJs is such a sad cliche."
To wrap up her retirement AV, Kaho has decided to pull up the ban on her performing anal, hence the 23 year rolled out an anal AV much to the dismay of some of her fans. The actress has faced reasonable criticism from her fanbase for her recent anal scene with Attackers. They don't seem to be too fond of the actress doing this particular scene citing that top actresses shouldn't do anal. However, the former SOD girl seems unfazed by the criticism and is determined to pursue her passion for her newfound love of disc-jockeying.
Imai's decision to leave the JAV industry is not entirely surprising, as it's quite natural for AV talents to leave the industry subsequent to a few years. However, her decision to become a DJ is a departure from the norm with only a handful of actresses in the past who piqued interest for the same, and it will be interesting to see how she fares in her new career. Kaho doesn't remain the foremost of those JAV actress to pursue a career in mainstream media. Several actresses have made the transition, including Anri Okita, Yua Mikami, and Rola Takizawa in the past. However, success in the mainstream industry is not guaranteed, and many actresses have failed to make a name for themselves venturing outside the adult industry.
Despite the challenges faced, Imai seems determined to make a name for herself as a DJ. Her fans will undoubtedly be disheartened to see her leave the JAV industry, but they will be glad to support her in her new endeavour.
Reader insights
Be the first to share your insights about this piece.
Add your insights