IPX-976 Himeka Iori "Titty Fuck Heaven" Review
by Nitin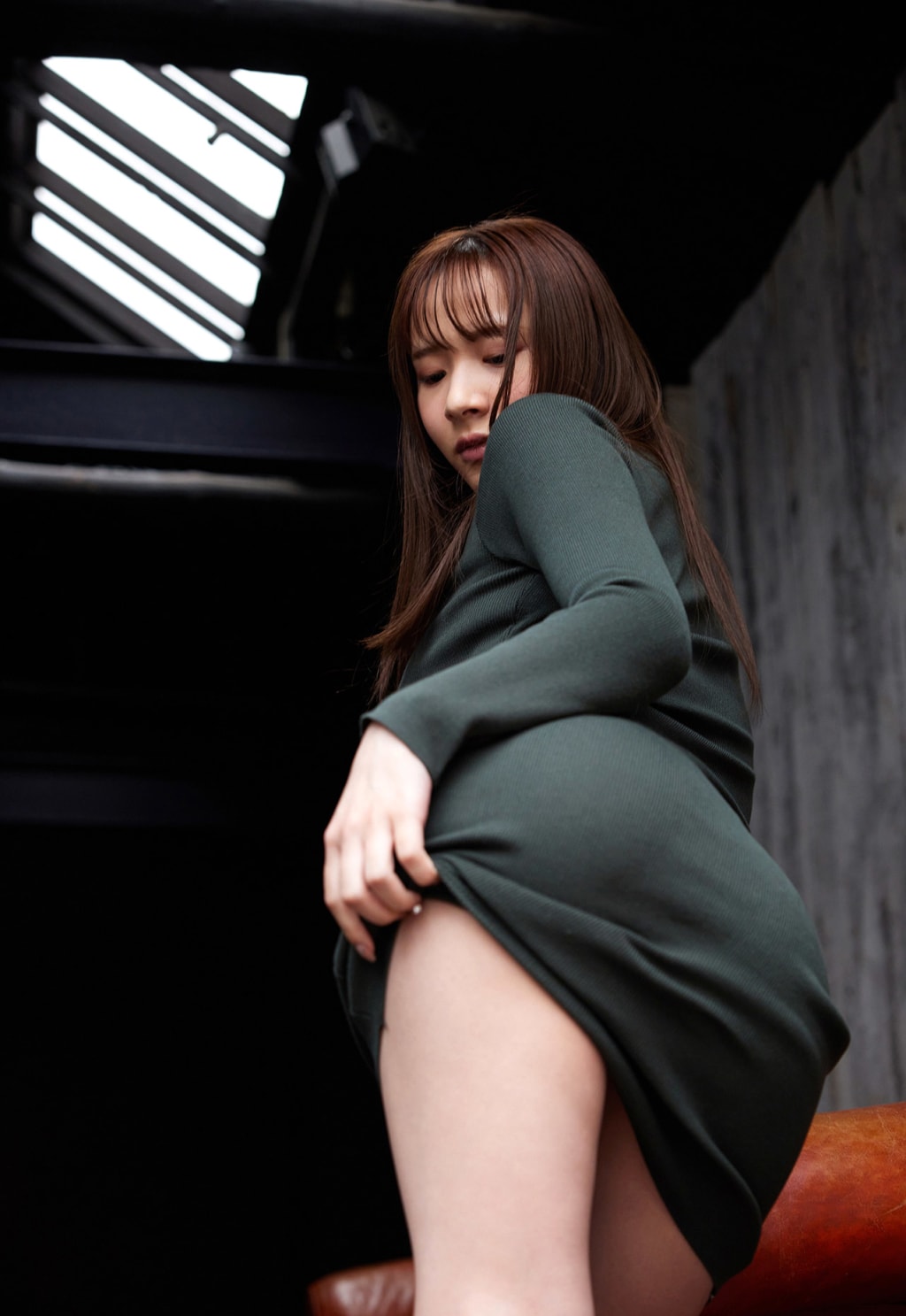 When it comes to JAV where the focus is on paizuri you can bet there's going to be lots of paizuri, including in this JAV with Himeka Iori.
Appearance
There are six scenes in this JAV, each with Himeka wearing a different outfit. You first start with a casual white blouse with a revealing neck for her big breasts while wearing a frilly bra. She's wearing a brown top with very micro underwear which becomes more and more transparent as she gets oil rubbed all over it. Her third scene has her wearing the standard JAV masseuse outfit with a thin white top, which gets quickly see through with enough massage oil rubbed on it, and a black skirt. The fourth scene is purple naughty underwear specifically made so her large breasts are revealed and barely anything covering the bottom. For her fifth scene she's wearing a blue revealing dress with dark blue underwear, which is nothing special, though it does look like satin material. In the last scene she's wearing erotic underwear which has an intricate pattern and see through, quite sexy. All her outfits emphasized her large breasts.
The lighting is great as the brightness isn't too strong but bright enough so you can watch Himeka's large breasts bounce up and down from every angle they are being filmed from. Even when she's oiled up and there's bright lights it's not bright enough to see the reflection of said light, which is a good thing. There are times when some of the lights which you can see in the background are so bright you notice them but they don't stay on camera long enough to get distracted from the scene.
The camera is steady and moves with Himeka so you can watch everything she does as she stays in the center of the screen, especially when she's giving paizuri.
Performance
It hasn't even been half a year yet since Himeka's debut so I do believe she does need time to get used to the industry. Her big breasts can only take her so far if her acting does not improve. Even in this paizuri focused JAV, which is something she will be known for in the future for doing with her big breasts, doesn't seem like she puts too much effort into and sort of goes in the motion without much emotion in it. There needs to be something the audience enjoys and she's not giving it, possibly due to her need to "talk to the camera" during these scenes to make it sexier but it just didn't do it for me.
Himeka does not make a loud ear piercing moan, even tries to suppress it sometimes, so if you don't like the ear piercing moans this JAV is one you can check out too.
Plot/Theme
The theme for this JAV paizuri. While she does give paizuri in all her scenes there just doesn't seem to be enough emotion from her to make it exciting. You see one paizuri you've seen them all so you need to make it interesting for fans to get emotionally horny for your paizuri's to make them love you. Hopefully we'll see more interesting paizuri from Himeka in the future.
There was one scene without paizuri and it was her fourth scene where she gets lathered up in soap on the front of her body while behind a glass door and masturbating with a vibrator. I liked watching her move her breasts around as if "cleaning" the door but it would have been better if she moved up and down with her big breasts pressed against the glass versus side to side in this very short scene, 4 minutes long.
Sex
There were 2 sex scenes out of the 6 scenes, one was POV and the other 3rd person. The sex in both scenes were OK, nothing special to watch. Of the two scenes I liked the 3rd person scene better as the actor was a little more proactive and did harder thrusts to Himeka to make a more enjoyable scene. Though when Himeka is the one who takes the lead in either scene, like her paizuri's, it needs work. She doesn't bring enough emotional sexiness in this JAV to make it very exciting to watch, just regular sex you've watched thousands of times before. Hopefully in the future she'll do better as her one year debut will happen later this year in September.
Summary
As a person who enjoys big breasts and paizuri I thought I would enjoy this JAV more. Sadly it wasn't exciting enough to make it stand out, from both Himeka and the various actors she was with. Is it due to Himeka's lack of experience which didn't make it very enjoyable? We'll have to see in the future with upcoming releases of her JAV.
PLOT
7/10
PRODUCTION QUALITY
9/10
SEX
2/10
OVERALL SATISFACTION
6/10
Reader insights
Be the first to share your insights about this piece.
Add your insights