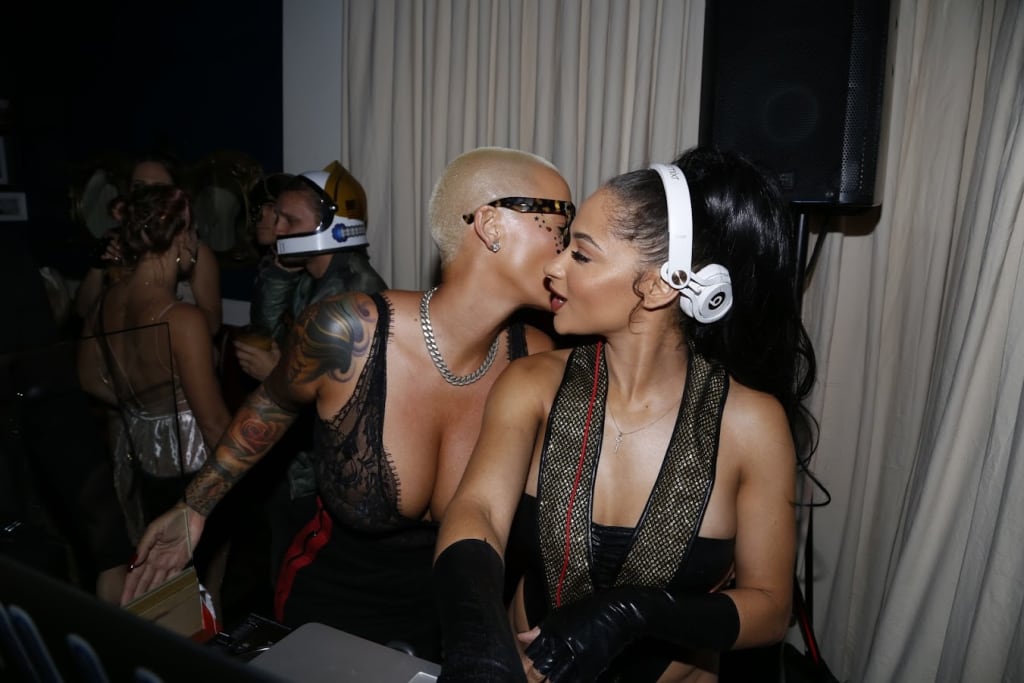 Ninety nine percent of the stories I create represent a fictional dollar out of a real life moment, aka fifteen cents. I personally think that the writing gods that walk with me put me in situations or shall I say witness to situations that automatically develop into a story. I'm a generous motherfucker so I share my crazy thoughts with you in my books and these blogs. I continuously thank everyone that reads and enjoys my so called "wild thoughts." This particular moment derived from observing some strange behaviors of my neighbors. Let's get into this one, shall we?!
"It all started the day she came to my crib. I've seen her around the projects for a while now... never paid her any attention, I was too busy working the block and getting my money up. I was home alone, my lady was gone for the day doing her thing, shopping and such. Even though it was early in the afternoon, I already had a shot of Hennessy poured out and a joint rolled up. I heard a knock at the door... I looked out the peep hole and it was her... bad Spanish thing... wearing a tight tank top, tiny shorts, & brown Timberlines. She said she saw me around, she wanted to taste me; she said the pussy wet & it led her to my place B! I couldn't help it, I gave her what she wanted. Her lips felt so sweet on me... I creamed all over her pretty lips and she licked it up. She tasted like almond milk, her cream was so tasty & when I told her it was FACE DOWN ASS UP time she presented it to me. Pretty cake everywhere... so when she told me she needed more I gave her my number. She liked it and I loved it. Every time I called her, she came over and we would do our thing. Not once did I see her act like nor did she display any actions that would lead me to believe she was in a relationship. I'm no fool but I saw nothing so I never asked. She never complained about my situation so I had no reason to question her.
Then HE approached me. Here I am, minding my business and getting ready to hit the block when all of a sudden this extra buffed dude comes up to me, his chest all puffed up and thinking his kind of talk is going to move me.
Not today.
HE: "Yo...I just want to talk to you for a minute. I mean shit, since you're fucking my wife I figured we could talk."
ME: "You're going to have to get a little more specific homey, like Ludacris said in that song I've got hoes in different area codes son. Which one are you talking about?"
HE: "You know which one I'm talking about, don't fucking play! The Spanish thing that just left your house this morning, that's my girl! I'm here to tell you that whatever you have with her I know about it now and it's dead from this day on. You're not going to see her anymore and she's not going to see you anymore, is that understood?!"
I looked at this clown with the "you can't be serious?" look and taking in on how dumb he looked trying to control pussy that didn't belong to him. My cell phone buzzing in my pocket so I check it and it's her sending me a close up picture of the wet wet with a caption that says "always yours." I smile because a lyric from a Sean Paul song comes to my head (A promise is a comfort to a fool so cool—Sean Paul) when I see the text.
ME: "Bro... don't be mad at me because she cum harder for me than she does for you. It is what it is, deal with it or move on! I'm going to continue to do me and if doing me is doing her then so be it. You have to ask yourself though... If that's your girl why she texting me? Why she keep calling my phone speaking sexually? Every time I'm out, why she stressing me? You call her Stephanie....I call her Head Finite!"
S/O to one of my favorite Brooklyn rappers Young M.A.; she was definitely an inspiration to this blog! Checkout all of my blogs on my site & if you love what you read send me a gift donation as low as $1! Thank you in advance! Kai Storm in the building!