I Suggested a Threesome as a Strategy to Keep Him Faithful
I stopped before it backfired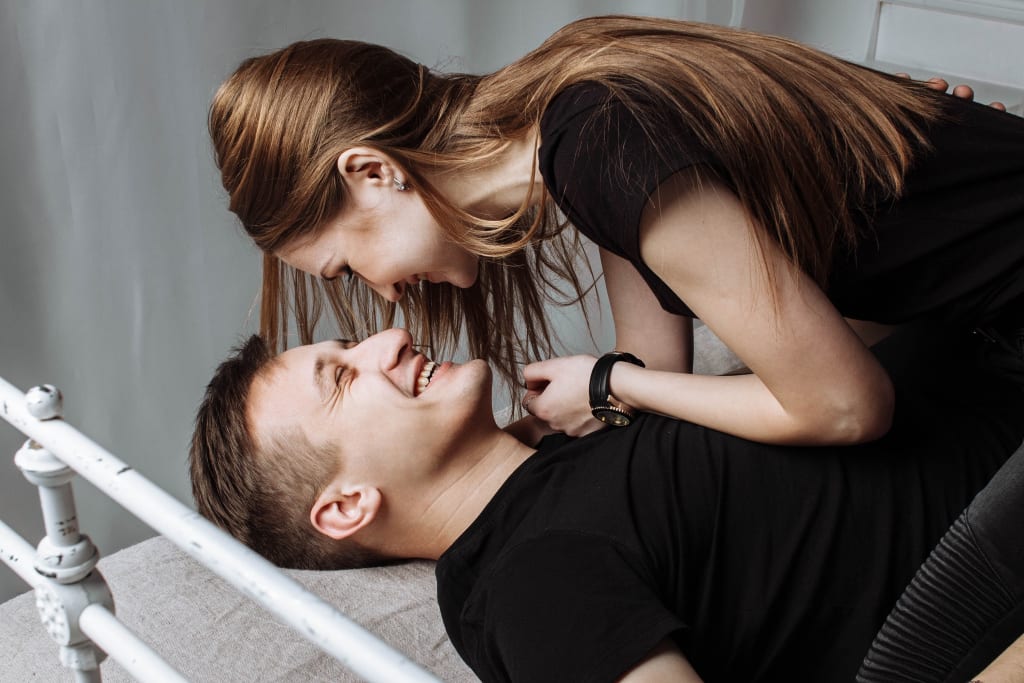 Photo by Pixabay on Pexels
Here's the thing about threesomes.
They sound exciting. Exhilarating. They sound like something that will set you free, that will strengthen your relationship, that will turn you into this free open-minded spirit who gets the difference between love and pleasure.
And for some people, that's exactly what happens. But often… things can go wrong. Especially if you've had trust issues in the past.
When I met my boyfriend, I told him I was open to the idea of a threesome. We sometimes joked about it, discussed the idea, pondered about what it'd be like.
But we never took any actual steps towards making the abstract concept turn into reality. And I found solace in that.
I thought the idea of a threesome would be the perfect strategy to keep him
It's embarrassing but it's true — because of my past relationships, I understand now that the tighter you hold onto someone, the more they'll be likely to leave.
The clingier you get, the more distant they feel. It's like you're both pulling on a rope and each time you put all your effort into pulling them closer to you, they try twice as hard to stay rooted where they are.
Because I grew up surrounded by cheating, I thought maybe the only way to truly keep a man loyal was to introduce options. Make him feel like he has more sexual freedom. The jury is still out on if monogamy can be sustainable for everyone, and so my best bet was to use the threesome card and suggest I might potentially be open to it one day.
While hoping one day would never come. This little act of defence was so subconscious I didn't even realise until recently that I'm actually not sure if I ever want to do a threesome.
Every time we talked about it, I imagined it in a very abstract way. I never lingered on it too much, preferred not to. But I kept joking about it, suggesting it in a playful way from time to time, and going along with what he proposed.
He didn't know I was no longer up for it. I didn't, either.
Threesome isn't always the perfect sexual liberation you want it to be
I had a threesome once before. I was the single one, the friend who spiced their relationship, the one who had no strings attached and just liked having fun.
I thought their relationship was strong enough to withstand it. And it was, they're still together — but not without hiccups. The threesome and the new dynamics in our friendship had an impact on them and caused issues they had to deal with, something I never intended.
I distanced myself from them to give them space to sort it out. Our friendship weakened and as much fun as the threesome had been, I'm still not sure if it was worth it after all.
Seeing your partner have sex with someone else hurts.
It might be interesting to explore, it might turn you on while causing heartache simultaneously, it might turn into an experience of sexual liberation. But it can also just be plain hurtful, especially if you're still not healed from past trauma related to cheating.
Having a threesome isn't as easy as it may sound. In fact, it's a minefield. Your complicated emotions can explode at any point and you might have to ask for the whole experience to stop, which can be awkward.
A threesome can traumatise you if you're susceptible to it.
I know I am.
Options shouldn't be the reason he stays
"I'd prefer to know if it's off the table or not," my partner told me when we stumbled upon the topic of a threesome a few days ago. "I just want to know if I should let it go. It's okay."
I still haven't made up my mind. "People change," I said. "I might be open to it one day." There we go with one day again. It's true, though — I might want to explore it in five, ten, twenty years. You never know.
Right now, though, I know I'm not ready. I wouldn't be able to emotionally handle it, even though I know my boyfriend would never cheat on me. I'm just too traumatised from the past.
My refusal to do a threesome at this point in time should be okay. After all, options shouldn't be the reason he stays — I should.
It's not all bad to come up with some strategies to keep your relationship free-spirited and healthy, but maybe insisting on a threesome you're not sure you want isn't the way to go.
Sexual liberation is fun and all, but personally, there's one thing that can't quite compare. And that's having one-on-one sex with the person you love.
advice
About the author
Student of Literature & Languages. I write about relationships, self-improvement, lifestyle, writing and mental health. Contact me: [email protected]
Reader insights
Be the first to share your insights about this piece.
Add your insights