I Participated In A Wild Orgy And I Loved Every Single Minute Of It
We only live once: Make it memorable by adding some amazing experiences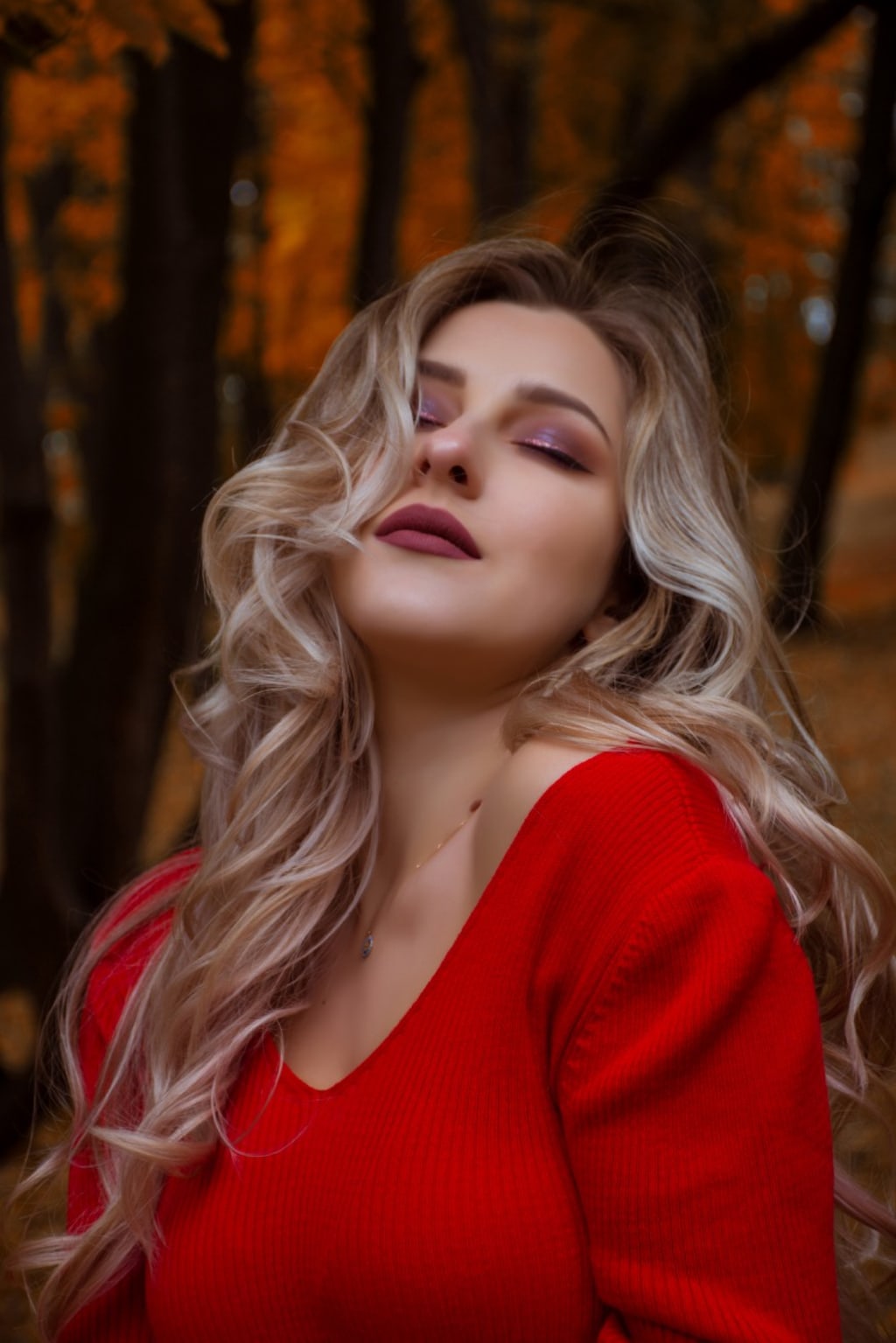 Photo by Valerie Elash on Unsplash
In my ordinary vanilla life, I am a wife, a mom, and an employee. But this summer, I took a break from this role and lived out a few of my fantasies. One of these fantasies was to attend and participate in a real, bona fide orgy.
And guess what? I did it!
Not for the faint of heart
One summer afternoon my husband and I were invited to attend Happy Hour in a friend's hotel suite. What I didn't know was this was a Happy Hour orgy!
Now, I should also be transparent with my readers and say that I may have been a little naive since I was attending a swinger's convention in New Orleans.
Upon arrival, a quick scan of the hotel room told me everything I needed to know. Was it the moans of pleasure echoing off the walls? Or, the pile of naked bodies spilling onto the beds. Either way, I didn't need to be a rocket scientist to figure this out.
An orgy is a gathering of a number of people that involves sex and drinking
While some swingers might be repulsed by the orgy scene she observed, I was anything but. In fact, I felt the opposite, I felt energised.
Here was a room filled with couples just like me and my husband. They ranged in age from their mid-forties to mid-sixties. They were all smart, educated, healthy, successful, and very supportive of each other. Everyone was fit and looked younger than they were. Everyone seemed to be having fun. Everyone had been participating in the swinging lifestyle for at least five years.
Sexuality is at the core of our humanity. The older we get, the more we appreciate the people in our lives who make us feel alive. The healing power of sex and touch is immeasurable but we recognise it at our core.
Rules of engagement
Since I'd never participated in an orgy before, I was unfamiliar with the rules of engagement. I know I sound like a prude but just as I like to dress appropriately for an activity I also like to know how to engage with others in sexually charged environments. Not knowing the rules of behaviour makes me feel anxious.
I could have run out of the door and never looked back. But I didn't. I chose to take a deep breath and undress.
During this pause, I recalled my first swinger event. Then, like now, I needed to tap into my courage and be fearless as I tried a new, unfamiliar experience. Thinking back made me smile and recall how I jumped in with both my feet and perhaps breasts too.
---
My nervousness was dispelled almost instantly when my body was wrapped by a strong pair of arms that were accompanied by a voice saying, "Hi, beautiful."
This voice appeared to belong to a younger man.
Leading me into the room, he asked if he could get me a drink. Of course, I agreed. I needed something to calm the butterflies in my stomach. As the voice began making my drink, he'd pause briefly over once in a while to kiss on my lips.
After handing me my drink, he guided me to the couch/sofa. As I sat down, I was surprised to find him decided to sit down on the floor in front of me. Then as he touched my leg, the light bulb in my head turned on. The voice asked if I'd mind if he went down on me while I enjoyed my drink.
Thinking to myself and about my increasingly moist pussy, I smiled and said yes to his request.
The next ten minutes were spent enjoying a margarita while my pussy was licked. What a fabulous way to dispel any anxieties I might have been feeling about this orgy.
I enjoy watching my husband pleasure other women sexually
One of the things I enjoy the most about living the Swinger lifestyle is watching my husband pleasure other women sexually. An orgy really puts him in his element. I didn't and still don't know if he'd participated in orgies before. Some things I just don't ask him about.
We met later in life. I know he was introduced to the lifestyle by an older woman when he was in his early 20s. I suspect orgies were part of that experience.
As I finished my drink, I paused and admired how he was making a woman cry out in pleasure. The women in the room turned their heads. Each of them took note of my husband. Almost immediately, his dance card was filled.
For the next two hours, my Energizer bunny performed non-stop making all of the women squirm and squeal before squirting in immense pleasure.
Happy endings for all
After everyone was feeling satiated. The party slowed down. People talked to each other. Smiles and laughter were heard. People touched others in a more familial way.
Orgies are fantastic experiences. Don't you think there's a reason we keep talking about them?
But if you feel you can separate yourself from mind and body, there's no better feeling for a woman than to enter a room filled with men of a similar age who all find you not just attractive but sexy.
As you age, you realize life is more about celebrating the friends you have and having meaningful experiences. After all, we only live once. Do your best to have a memorable life filled with unusual experiences.
LESSONS LEARNED
1. Don't let yourself be intimidated.
Everyone feels just as self-conscious about their bodies as you do. We aren't twenty anymore. It's unlikely anyone in the room has a lot more sexual experience than you do.
If you're a woman, just imagine how the men must feel walking around with their erect cocks on display.
If you're a man, pop a Viagra in your mouth an hour or two before the event. It should keep you performing for some time.
2. Celebrate your sexual freedom.
As we age, there's nothing more rewarding than being validated for our looks, and sexiness by six good-looking men. I defy any older woman to say that she wouldn't like to have someone look at her as a sexual being.
That's what being in the lifestyle is like for older women. Sex is always available. You have the freedom to choose if you want to play together with couples or singles. Heck, if you are currently single, then you can even play as a unicorn.
3. Have fun
Remember your twenties when you worried about what people thought. Now that you're in your fifties, you don't have to give a Sh*! about what anyone thinks anymore.
When you reach middle age, you start to realize you're not going to live forever. If you're lucky to still be reasonably healthy, you know you need to make the most of the years you have left.
So go out and have some fun.
4. Make some wild and crazy memories
What makes swinging memories so great is that there is only one other person who knows what you did together. It's a bonding experience with your partner
Memories about sexual experiences will last a lifetime and make you smile when you're feeling old or down, or both! We may not all swing forever but the memories and friends we've made will last our lifetime.
© copyright Belle du Journey, 2021
fact or fiction
Belle du Journey writes about her adventures in life. Her interests are diverse and include sexuality, polyamory, parenting and travel.
Receive stories by Belle du Journey in

your feed