I just want to be Fucked or do I??
Horny Quarantine Self exploration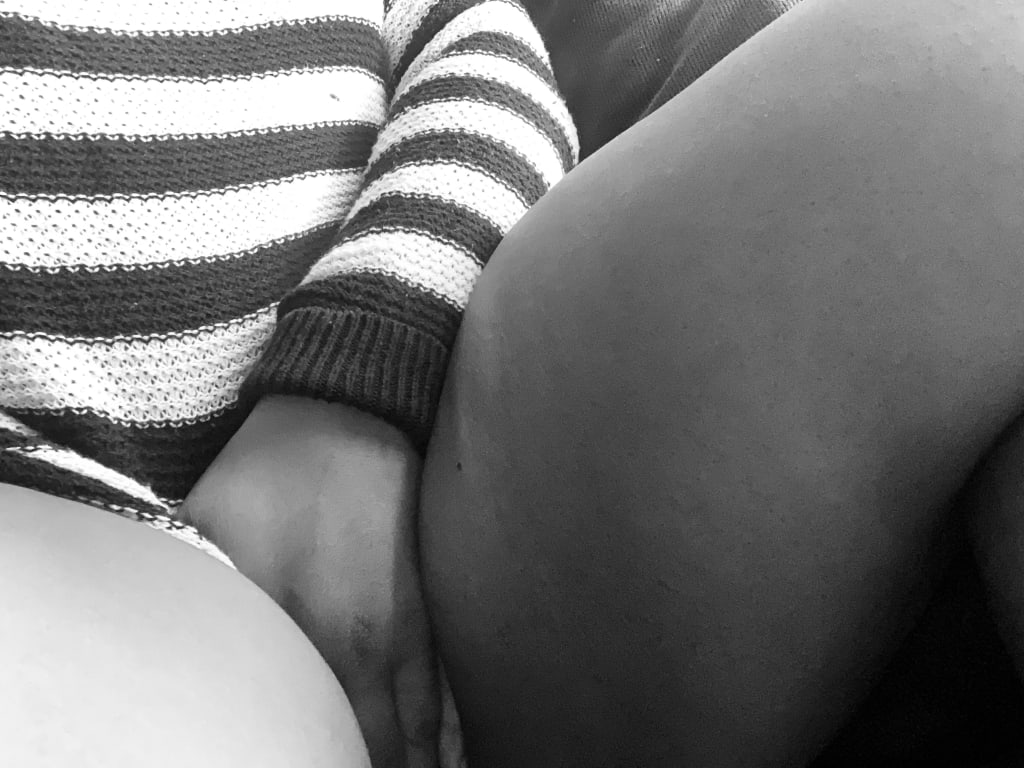 Exploring Yourself is different from just rubbing to cum.
2020 has been such a hard fucking year. It already started off really rocky because I was going through my own personal bullshit already. Then Covid hit and made everyone trapped in their house and have to keep a responsible social distance from each other. I know a lot of people especially females who are sexual beings felt so deprived because of Covid.
So let me clarify for you what I mean by filling deprived because of Covid. For starters basically because we have to be responsibly conscious of our actions and keep a social distance is hard to know who has been exposed or who has not been exposed to Covid. Of course they tell you the symptoms to look out for but at the same time there are people that do not have symptoms and you would not know that they have Covid . So that causes you to have to keep distance for the sake of yourself. Luckily I live by myself so with that being said here's to the beginning of doing a lot of things myself.
I have a boyfriend who will of course come over once in a while but not all the time due to his heavy work schedule. Now I don't know about you but me I like to have sex as often as possible. Of course I take breaks here and there but I just love the feeling of a good orgasm. So those nights where I'm home alone and I know that he's not coming over of course I have my little vibrating friend in my drawer but it's nothing as good as an actual dick.
I Took it upon myself to go online and find a good dildo instead of the vibrator I have. I just needed something that I can fill my hole with literally and figuratively. Now of course I found one vibrater that goes in my hole and everything but does not do for me what I can get from my actual human man which is the intimacy part. Which I really enjoy about sex. One day just laying in bed and complete darkness and silence I decided to take everything off. Every stitch of clothing on my body I took off even down to the socks. I'm just laying in bed and I just started to feel myself and caress my body all over. I Explored all parts of my body and it slowly turned to something so sensual that I'm surprise I've never done it to myself before.
Instead of just rubbing away at my clit to make myself have an orgasm,I play with all my body parts. I squeeze my inner thighs I squeeze my outer thighsas well. I ran my fingers along the edge of my pussy lips real slow and gentle as I caressed the outer lips of my vagina and I just put my finger inside just a little bit and it took it out and then started to squeeze my bootycheeks to heighten my arousal. while I was still running my fingers gently along the edges of my vaginal lips I could feel the tingles of a orgasm coming. As it started to just caress my breasts I'm touching myself all over so gently. I Spread my legs wide open just to feel everything going on between my legs. I then took the new vibrator and placed it on my lips while my legs are wide open and I'm laying on my back. The vibrator just sitting on my vagina just vibrating made my whole entire vagina feel so amazing. then I decide to spice things up and turn on some smooth jazz music and I explored an orgasm by myself that I've never experienced before. It literally turned in to self-love instead of just masturbating it was self intimacy and it was pure self enjoyment. Now I say all this because this was all brought on by boredom and horniness and being stuck in the house alone due to Covid.
After this experience, the self exploration part of myself I do realize this is something that I do need to do more often but not as much as you may think. I feel like this is something I should be doing probably once a month or once every other month just to love yourself in a intimate manner. I feel it's well deserved.
Now that this Covid has came to an end and then started up again it looks like we will be going through another round of the shut down. However I am looking forward to the continuation of self exploration because it brought me to a new level of intimacy within myself that I never knew that I could achieve. But while you guys probably go learn about self exploration I'm actually going to go enjoy the penis that just came to my house.
Till next time ❤️✌🏾😁
advice
About the author
I'm Just A human being out here being a human.
From personal journals to creative short stories.
Just a little bit of everything for everyone!
Reader insights
Be the first to share your insights about this piece.
Add your insights