I got caught having sex with my boss.
And yeah, we were both butt naked.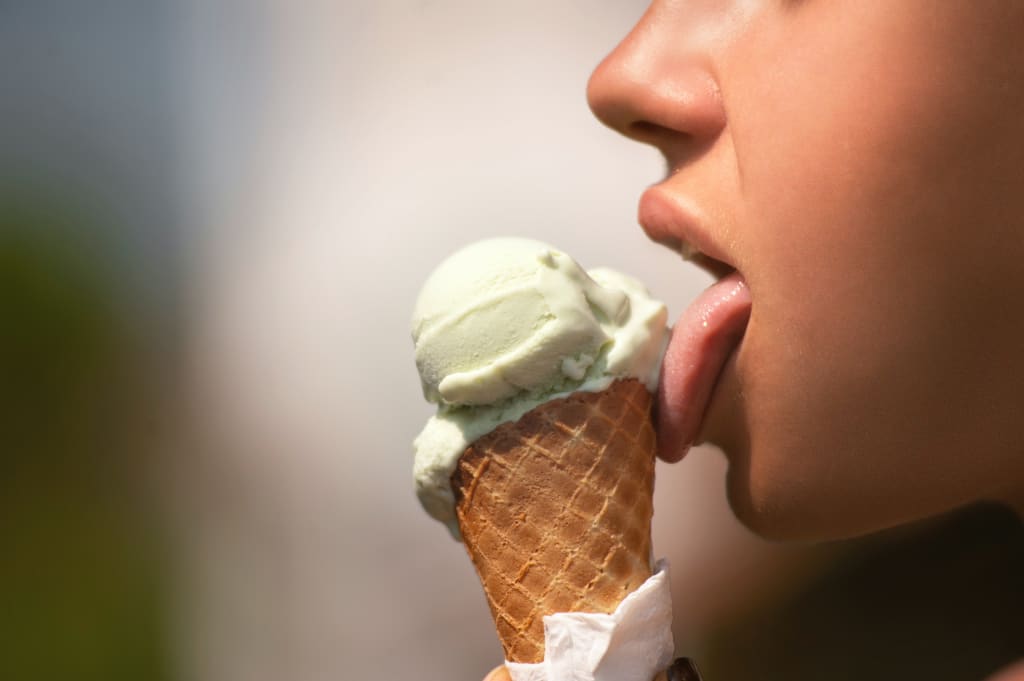 Photo by Alexandr Podvalny from Pexels
Okay, so I'm not gonna tell you his real name...let's call him Mr. Gray (because he seriously resembles the 50 shades of Gray character).
So, it all started at my interview.
I was lost and couldn't find the building...
But you know when you can just feel someone staring at you... yep, that was Mr. Gray.
I was walking down the street in a long flowy dress, half my makeup was done — and I was SO hungover.
And on top of this — it was cold outside, and that dress wasn't keeping me warm.
So, eventually, I got to the door of my potentially new workplace — still feeling like someone was staring.
I noticed there was an office just above the entry and it had a glass wall, but I was too nervous to look up (I later found out this was Mr. Gray's office).
So, as I'm greeted by this woman who seems like she stepped out of the movie "The Stepford Wives" — I walk in, and she led me to the boardroom.
I'm now sitting in this large, silent, room. All alone, and waiting for Mr. Gray...
I was nervous but at the same time — I was excited.
I waited for what seemed like forever...
And then I see a tall, dark, handsome man — rushing down the stairs and into the boardroom...
"Hi, I'm Mr. Gray", he said.
We didn't shake hands because of the whole covid thing — but it seemed appropriate in this situation...somehow it suited his whole controlled vibe.
So, he sits down, takes out his laptop — and runs through a few questions.
I normally talk a lot in interviews — but I was nervous in this one.
So to make sure the attention was off me, I started to ask Mr. Gray questions about the business. And to my relief, he was doing most of the talking.
Between the talking, we paused, and stared into each other's eyes.
But it wasn't awkward — and I didn't realize how much we did it till I left the office...
I just thought: "What did we talk about??"
I was so distracted by the intense energy...
The interview ended abruptly — and Mr. Gray shut his laptop.
It seemed like I offended him in some way. I was super confused as he led me out the door...
"We'll be in touch", he said.
I left with a strange feeling. I was confident I was going to get the job... so why did it end so abruptly?
I then got a call from the recruiter (who landed me this interview) — telling me that Mr. Gray was deciding between myself, and another woman.
Though, for some reason — I was sure Mr.Gray would pick me. And to be honest, I don't think he was deciding between me and another— he probably just told the recruiter he was, so it didn't seem suspicious.
So, the recruiter promised to get back to me by the end of the day — and at that moment, I feel my phone vibrate. I get a text:
"Congratulations and Welcome to the Team"

- Mr. Gray
Okay, so, I got the news sooner — and Mr. Gray wanted to tell me himself?...
Whatever was going on here — I didn't care... but it was hell exciting.
The next day, I received a very romantic-looking hamper. It was a welcome gift from the new company I got a job with.
I was so grateful but at the same time — I was taken aback...I mean, I've never received such a warm welcome to a job before.
Though, I soon forgot about the weirdness — and just accepted the kind gesture.
So, it was my first day, I went through the whole onboarding process — and then suddenly, a meeting request with Mr.Gray pops up in my emails.
He set up a meeting with me to go through a few things (part of my job was to be his EA — so I just thought we were having a normal meeting).
It was now time for the meeting...
I went upstairs to his office, and I noticed the door was half-open. I peeked in — and he quickly looked my way and said: "Come in".
I walked in — and sat nervously across from him.
Look, I'm normally quite a chill person, so to be this nervous on the first day — was not normal.
We began the meeting, and he started to ask questions about my life.
I mean, it didn't feel weird or anything, and it just felt like he was making casual conversation to make me comfortable. (It was only later that I realized he was trying to see if I had a boyfriend).
So after we had our casual chat, he got into the business talk.
He pulled out this massive chart and explained the business to me.
But... he only printed one sheet.
And he put it in front of me.
He then stood up behind me and continued his explanation.
I thought it was weird that we didn't bring up the charts on our laptops... but hey, innocent me still had no clue what was going on.
So a few days passed — and I continued to work (at my own desk this time), whilst Mr. Gray worked at his desk upstairs.
I didn't see him much.
He was always in meetings — but we kept in touch via text (being his EA — this felt quite normal).
Though, I noticed he would always check up on me.
He wanted to know what I was doing, and who was I was talking to. But it wasn't in an obvious way, it was more like: "So I noticed you were talking to Bob, is there anything I can help with? Bob's only been here a few months..."
I mean, Mr.Gray was so busy, and being in the position he was — he really didn't have to go out of this way to help me...
At this point, I had a feeling something was up — but I kept thinking I'm being silly, and Mr. Gray was just a very attentive/caring boss.
So, it was now Friday — and Mr. Gray decided to throw a welcome party at the office.
Now, this wasn't an ordinary work party... this ended up being like a scene from "The Wolf of Wall Street".
I didn't drink much — so I was very much aware of what was happening around me...I mean it was hard to ignore the wildness.
Amongst the chaos, I decided to go to the kitchen, and get some iced water.
One of my male colleagues was there too — so we had a friendly chat. I didn't think it was flirty— but hey, I seem to miss the signs early on...so who knows.
I went back to the party, and I was suddenly confronted by Mr. Gray (who had a few drinks by then).
He asked me why I was with Bob in the kitchen...
I don't know why I had to over explain the situation. It was like I was confronted by a boyfriend.
So the night went on — and Mr. Gray kept coming close to me (very drunk at this point) and was saying things like:
"I don't know why, but I have this urge to protect you".
I thought it was really sweet.
As the night got wilder — I was invited to continue the party at a bar with Mr. Gray, and a few other male colleagues.
I mean 90 percent of the office were men, so there was a high chance I was going to be out with the guys at some point.
But this invite seemed strange....
I mean, I felt they wanted to have a boy's night — so why did Mr. Gray take me along?...
We got to this exclusive bar, and as we arrived, Mr. Gray sat me down on a lounge that was across from my male colleagues.
We were right in front of them...
And that's when Mr. Gray grabbed my face — and kissed me hard.
I was SO embarrassed to be doing this in front of people that I saw every day in the office — but somehow I trusted Mr. Gray — and I soon forgot everyone else was around.
Why did he choose to kiss me right then and there?
Then I realized...Bob and everyone else were in front of me...
Was Mr.Gray trying to show that I'm his now?
It wasn't too long till the guys ended up leaving the bar.
They were probably uncomfortable with Mr. Gray kissing the new girl (me) in front of them...
But the night didn't end there...
Soon, Mr. Gray took me outside, held my hand, and led me to a taxi that was waiting outside the bar. He told the taxi driver to drive to our office address. I thought this was weird, but I became lost in the excitement.
We got to the office, and he took me to the boardroom (we hadn't said a word from the taxi ride to the office at this point).
Mr. Gray started to undress me, and all of a sudden — I was bent over, naked, on the boardroom table. In the same spot that he'd interviewed me...
Amongst the heat of the erotic scene — we hear someone open the office door...
I mean who could be in the office close to midnight...on a Friday?
I quickly stood up and got off the boardroom table — but I had no time to get dressed.
Suddenly, we're caught by one of our colleagues.
I mean, it's not like he stood there staring at our naked bodies...
He saw us, and then quickly walked out of the office.
The next day, not only did I have to face this colleague in the office — but he also watched as I lied to the team about why the boardroom table was broken...
I don't work there anymore.
But to this day, my former work colleagues are still holding meetings, where my bare body was bent over — and fu*cked by my ex-boss: Mr. Gray.
Would I do it all again?
Hell, yeah.

S. Fox
Re- living my past isn't like taking a trip into memory lane. It's more like witnessing Alice trip into the rabbit hole. Though, I'm glad I eventually got to Wonderland...
See all posts by S. Fox →