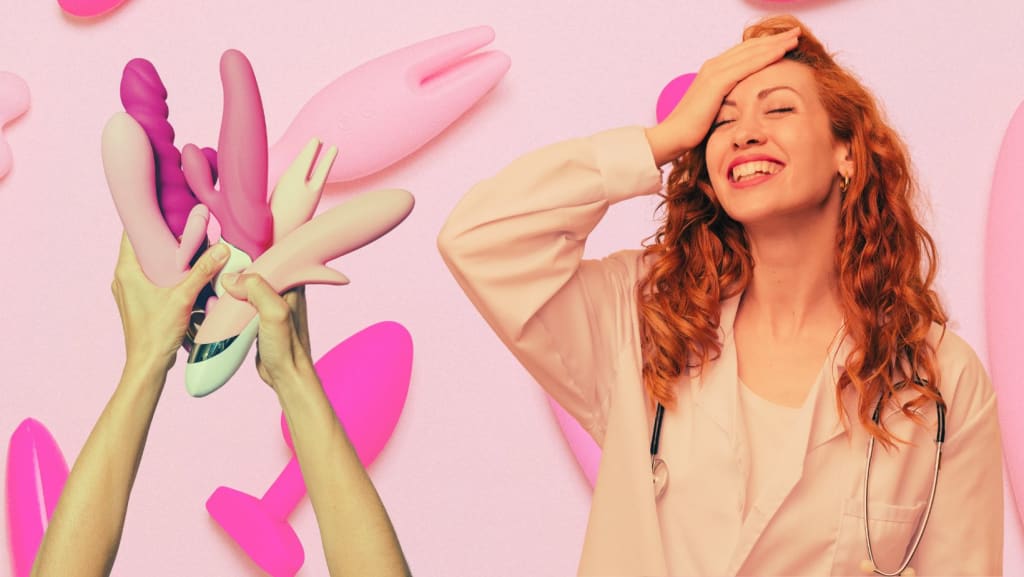 Dingfoo sex toys
Ready to add some spice to your intimate moments? Why not dive into the world of anal play with a dildo! This guide is here to help you find the right size and shape, discover new techniques, and experiment with creative positions. Let's take your bedroom adventures to the next level and explore a realm of pleasure that will leave you with toe-curling sensations. Get ready to unlock a world of sultry thrills!
Interested in solo anal play? Start by setting the mood. Ensure your surroundings are comfortable, inviting, and free of distractions. Whether it's music, candles, or whatever helps you relax, create an atmosphere that suits you. Take some time to disconnect from the outside world by turning off device notifications. Give yourself the opportunity to fully unwind, and consider incorporating deep breathing exercises to kickstart the relaxation process. Explore at your own pace, gradually building up pleasure throughout the session. Just be sure that after indulging, there are no regrets—only a sense of sultry satisfaction.
How to Pick the Right Dildo for the Job?
Embarking on the exciting journey of anal play requires careful consideration when selecting a dildo. To ensure a comfortable and pain-free experience, especially for beginners, opt for a modest size. Steer clear of those gigantic ones reserved for the realms of monster dildos—too much, too soon can be overwhelming!
For an optimal and enjoyable intimate act, pay attention to these key characteristics when choosing the perfect dildo:
Smoothness: Enhance your pleasure with a sleek, smooth dildo for a seamless and comfortable penetration experience. If you're feeling adventurous, you can explore the extra thrill of ultra-realistic veiny toys!
Flared Base: Ensure both pleasure and security with a dildo featuring a flared base. No need for awkward emergency room visits—keep things kinky and passionate with peace of mind.
Stiffness: Opt for a firm dildo, whether with a soft exterior and a hard insert. Avoid jelly dildos, especially for beginners, as they can be challenging to insert.
Designated for Anal Play: Reserve the use of the dildo exclusively for anal play. Avoid using it for vaginal sessions or on your partner. If it's your only option, consider using condoms for anal play.
Preparing for Anal Play with a Dildo
Don't miss a beat when getting your backside ready for anal play. A good cleanup is crucial for any adventurous journey, so start by washing yourself and the dildo with warm water before diving into the excitement! Ready to explore a variety of passionate possibilities? Get ready—it's time to get down and dirty in the sexiest way possible:
Empty Your Bowels: If you're gearing up for some naughty anal pleasure, proper preparation is key. Before delving into any backdoor fun, make sure to clear things out inside by emptying your bowels—because surprise messes are a mood killer! Maintain top-notch hygiene for maximum enjoyment, ensuring all areas are clean before introducing any toys. Now, go ahead, explore those erogenous zones, and have a good time!
Clean Your Anal Canal: The secret to a hot and successful anal session? Keep your canal clean! An hour before playtime, give yourself an enema with a simple bulb of warm water—no need for soap. To make the process smoother, apply some lube around the tip before insertion. Squat on the bathroom floor for two rinses in peace, ensuring there's a toilet nearby (or do it right over one!). Allow 20 minutes post-flush for any remaining liquid to naturally trickle out. After you're done, wash up using gentle strokes, as those sensitive tissues are delicate creatures!
Look no further if you want to elevate your anal pleasure and savor every moment! Following our simple steps ensures that your adventurous back-door journey is filled with comfort, confidence, and alluring delight—without any worry or hassle from pesky issues. Unleash yourself for an unforgettable experience with anal play!
How to Enjoy Solo Play with Your Anal Dildo?
Seeking a bit of solo delight? Creating the right atmosphere is crucial for anal play, whether you're flying solo or sharing the experience with someone else. Get ready for an incredible intimate journey: set the mood by dimming the lights and lighting some candles, play your favorite chill tunes that ignite sparks of passion within you—whatever helps create an ambiance where anything is possible!
Put away those annoying distractions like phones and schedules so that all the focus can be on you, allowing relaxation in both body and mind. Meditation or deep breathing exercises are excellent tools to ease any nerves, enabling you to fully embrace every new sensation that comes to life as things progress naturally. Let go and explore what lies within...
Is Foreplay Always the Starting Point?
Anal play has gained a sultry reputation, and it's no wonder! With its enticing pleasure potential and steamy spontaneity, is there anything sexier? Before you dive in, ensure you're fully aroused for maximum comfort. When engaging with anal toys, like a tempting dildo perhaps, take the time to explore individual arousal patterns before introducing any additional elements. Don't be disheartened if things don't feel perfect initially! Adjust lube types or toy sizes as needed until the moment becomes electric... then savor all those delightful sensations along this intensely intimate journey!
Positions for Anal Dildo Play
Ready to elevate your intimate playtime? In the realm of anal dildo action, there's no one-size-fits-all approach; every body is different! Explore a variety of creative positions to find that sweet spot that provides maximum pleasure. Whether you're lying face down on pillows or getting adventurous with some reverse cowgirl—let go and explore until those intense sensations hit just right. Always prioritize safety when experimenting with new dynamics in bed. Spice is nice, but only if used wisely ;)
Dedicate One Hand for Anal Dildo Play
Add a kinky and extra safe touch to anal play by dedicating one hand exclusively for your back-door explorations! It's a fun yet necessary measure to ensure a healthy and enjoyable experience while minimizing the risk of transferring any bacteria from your anus to other areas. Choose that specially designated glove now, so you can fully enjoy all those wild moments without worrying about germs or infections. Get creative—opt for some sexy lacy lingerie gloves if you dare, or keep it lowkey with plain cotton ones! Happy (and hygienic!) explorative adventures await.
How to Make Anal Dildo Preparation Easier?
Ready to elevate your anal exploration to thrilling new heights? Whether you're a novice or an experienced player, let us pave the way with fantastic tips and techniques for incorporating dildos into your anal play. Learn the ideal size of toy for your body, discover comfortable positions, and unveil secrets about lubricant selection. Additionally, find guidance on preparing both mentally and physically before penetration! Get ready because this comprehensive guide ensures you experience maximum pleasure, achievable only through the proper use of dildos in anal play.
Lube Up Your Anal Dildo
Lube it up! When delving into the exciting world of anal dildo play, choosing the right lube is essential. Opting for a lubricant that's too watery won't provide enough cushion for your toy and can lead to discomfort—yikes! On the other hand, oil-based products may be challenging to wash out afterward (not ideal). Consider silicone or hybrid lubes for easy cleanup and a longer-lasting experience if you're planning on getting wet and wild. Bottom line: always check what works best for each material before taking off—let's kick off this party in style.
Ready for a wild ride? Maximize your anal dildo play with the perfect lube! Whether it's water-based or silicone, there are plenty of options to choose from that won't leave you uncomfortable—and they can even add an extra dimension to your bedroom fantasies. So, don't be afraid to get sexy, kinky, and passionate: lube up that naughty toy tonight—your pleasure awaits!
Take it Slow
Don't rush! Patience is key when engaging in anal dildo play. Even if you're experienced, pay attention to your body and watch for signs of discomfort or pain. Avoid pushing yourself too hard and take breaks throughout the session—start with a few minutes and gradually increase. This way, you can savor each sexy sensation without going overboard, at least not right away.
Elevate your pleasure and experiment with positions! For an intense experience, try lying on your back with a pillow under your lower back—it maximizes sensation by elevating your anus for ultimate comfort. Or get creative with side-lying or squatting over a suction cup dildo. Don't forget about other erogenous zones like nipples and clitoris; stimulating them can heighten arousal and make orgasms even more sensational. Unleash the power of passion—go forth, experiment, and enjoy!
It's all about the build-up! When it comes to anal dildo play, go slow and steady. Beginners should take short breaks between sessions so the body can adjust to new sensations. Gradually increase intensity as confidence grows, because there's nothing sexier than enjoying each moment at your own pace!
Attention anal enthusiasts! For safe and sexy play, prioritize keeping your toys clean as you explore new pleasures. After each use, wash the dildo with warm water and soap or an approved sex toy cleaner before storing in a cool place—away from extreme heat or direct sunlight. Now go forth (and get wild!) for satisfying sensations that only come through exploration…enjoy!
Try the Double Penetration Experience
Ready for the ultimate sexual adventure? Experience double penetration delight that will leave you both begging for more! Both partners can enjoy being filled at once as an anal dildo stimulates arousal. With extra vibrations in play to take things up another notch and plenty of lube on stand-by, this passionate experience is sure to tantalize all senses. Before starting, prioritize communication—it's key when trying something new like DP. Everyone should know their limits, and desires should be met with respect and consideration. So go ahead—let yourself explore uncharted pleasure territory tonight!
Is Anal Play with a Dildo Worth the Hype?
When it comes to anal play, don't hesitate to explore all the sexy possibilities! From trying out different positions and lubes to adding in accessories, you can discover what turns both of you on. Nothing is off-limits when it comes to experimenting with naughty fun! Communication between partners during intercourse is crucial for a safe, enjoyable experience. And after your adventures are through?
Clean up thoroughly to keep any potential health risks or infections far away from your passionate trysts. With these tips at hand, lovers everywhere will soon discover how transforming their bedroom encounters into fulfilling dildo experiences can spice things up every time they're ready for some kinky action!
Reader insights
Be the first to share your insights about this piece.
Add your insights