How To Sell Feet Pics For Money | Where To Sell Feet Pics
Top 17 Legit Sites That Pay You On Selling Feet Pics
You have a lot of opportunities when it comes to earning money online. It might sound strange to sell feet pics, but it's one of the simplest ways to make money online. Keep reading if you're interested in learning more about how to get started and where to sell feet pics online and earn money.
Make money online by selling feet pictures is an actual fact, as strange as it can look. If you want to learn how to sell feet pics and earn online passive money read the full article as I Highlighted the top 17 legit sites that pay you just to sell feet pics.
Selling feet pictures online have a huge market, and if you're okay with possibly selling feet pictures to people who have a foot fetish, you can get started right away.
Is It Legal to Sell Feet Pics?
When I first heard about this concept, I asked the same thing. In the United States, Canada, the United Kingdom, New Zealand, and Australia, selling feet pics for money are completely legal. The only requirement is that you must be at least 18 years old.
When you're under the age of 18, you can't sell pics feet in the United States. Teenagers and children are not allowed to work in the industry because it is considered an adult task.
If you are above 18 and wounder where to sell feet pics then the following are some legit sites where you can sell feet pictures to other peoples or businesses.
Where To Sell Feet Pics Online For Money
The following are the legit sites where you can sell feet pictures and earn money. These sites pay you a reasonable amount of money for pictures.
Instafeet
Instafeet is a legitimate website where you can build a profile, share information, and sell feet pics. Even though Instafeet is a subscription service, users must pay to find pics of feet online.
Before you can earn money, you must first submit an application and wait for approval. It may take up to 2-3 weeks, but once approved, you can start earning money by selling foot pics. Instafeet pays the full rate of 10% commission on your earnings and pays you on a monthly basis.
Craigslist
Another popular site for selling feet pictures is Craigslist. It's a popular classified ad website where people can advertise their goods, services, job openings, and a variety of other items including feet photos.
You must make an account and provide all information necessary.
When you first start out, focus on local buyers to have less competition in your targeted niche. e.g sell foot pictures
To attract more and potential customers, use high-quality pictures.
Also, keep your posts on a consistent basis, the quality of your work and consistency would help you attract more consumers quickly and keep them from earning passive income.
Facebook
Facebook is the biggest social media website and an excellent place to sell foot pics. There are specific sites and groups where you can advertise and sell foot pictures. Each group has its own set of rules and terms, so make sure you read them to avoid being thrown out.
Facebook is the leading social media platform. What most people don't know is that the platform is equally great when it comes to selling things online. So you can advantage of it and can sell feet pictures for money.
If you actually think to be your own boss, then why not create a Facebook page and sell feet photos there? When you have a way to market yourself and attract more members, it works. Conversely, if it is a challenging task, you should consider joining an existing Facebook group.
Twitter
The key to selling feet pictures on Twitter is to first follow foot fetishists. You can find them using the Twitter search bar. Some may surprise you by following you back.
If you've acquired a lot of followers, you should begin sharing pictures of your feet on your Twitter wall. This encourages your followers to notice them instantly, and some of them will think about buying.
WikiFeet
Another site dedicated to foot lovers is WikiFeet, where you can make money by selling pictures of feet. Users will use WikiFeet for free, and it functions similarly to something like a social media site. There's also a gift shop online!
They also have features such as 'feet of the week,' in which you might be included to significantly boost your profile.
Feetfinder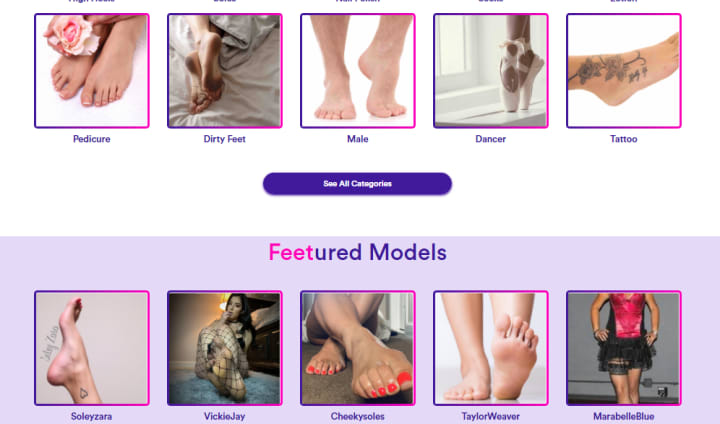 Feetfinder is another website that allows you to sell pictures of feet online. The platform is completely free for users and is an excellent place to communicate with interested customers, particularly if you're new to this and just getting started. The only thing I'd add here is that you must be 18 or older to enter and sell feet pictures on this web.
Instafeet
Instafeet is a comparatively recent website that, like other platforms, allows you to set a monthly subscription rate on all of your content. That content could be selling feet pics. It is advised to keep content fresh by uploading new photos/videos a few days or per week. For subscription fees, Instafeet deducts 10% of your earnings. CashApp or Paypal will be used to pay you.
OnlyFans
This website has gained popularity over the last few years, so expect more competition here as well.
You can charge subscribers a monthly fee to view your photos and videos, or you can offer a free subscription and monetize specific posts it may contain foot pics.
Substack
Substack is a free newsletter program that can be monetized. You can have those newsletters for free while still charging a monthly fee or offer yearly options.

You no longer need to have subscribers open and transparent; instead, you can obtain them directly from the Substack website by publishing your content (So to sell foot pictures can a great option). This can be used in combination with other options.
Personal Blog
Once you've established a following on social media and other platforms, you should start your own blog to highlight your photos and videos. Some platforms have a premium option or a membership section that allows you to charge your clients for membership.
In my opinion, sharing and selling feet pictures on your own website is one of the safest ways to make money online.
If your website is up and running, and you have ads running on social media sites and forums, you will begin to make sales even though you are sleeping, from both advertisement and selling of feet pics.
The wonderful thing about running a blog is that it does not limit you to just text information; you can even share photos, videos, and graphics.
Furthermore, you can earn money in a variety of ways. You can also sell digital products such as e-books and video tutorials.
Foap
Looking for more ways to sell pictures of feet? but wonder where to sell feet pics, then Foap is a fantastic platform for selling your feet pictures. It's a pretty easy way to make money selling feet photos, much like the other sites listed, because you have a guaranteed audience.
Sign up to upload images to the website; anytime anyone buys one of your pictures, you'll get 50% of the sale price, and Foap will get 50% as well.
Snapchat
Snapchat is another excellent platform for selling feet pictures. You'll need to create a group, much as you would on any other social media platform. This is especially important because most pics in your stories disappear after 24 hours.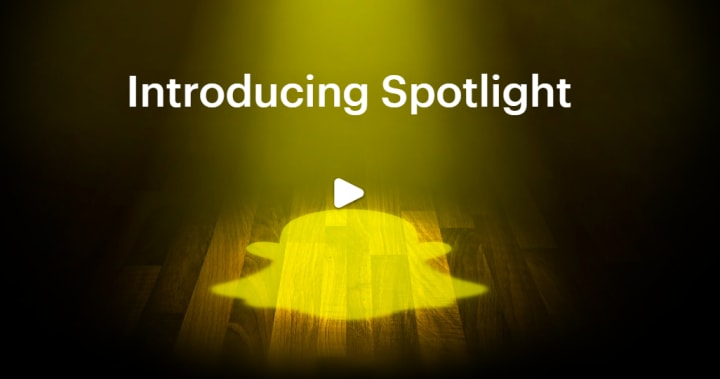 Check that your settings allow you to accept messages, as these will be essential for accepting orders from potential clients.
Etsy
Etsy is another legit site where individuals can sell staff online to get paid including feet photos. Etsy charges $0.20 for each item listed, $0.25 for each sale, and a 3% transaction fee for all sales. Not to mention that it's a marketplace, so making excellent pictures will work well even though you don't promote them.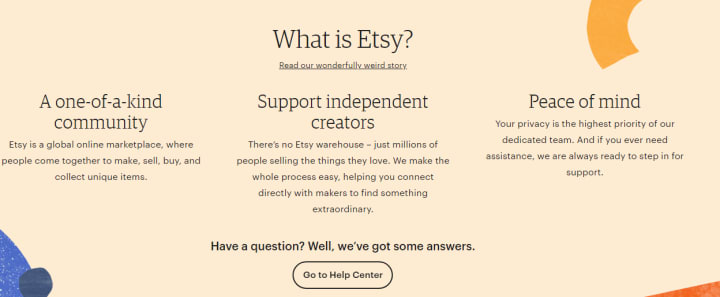 As a result, it's an excellent choice for someone without a website or looking for a new business to launch.
Reddit
Selling foot photos on Reddit is an excellent way to sell feet photos online. So, how do you sell photos of your feet on Reddit?
On Reddit, there are a lot of people who are obsessed with feet. All you have to do is search "foot fetish pics" and you'll get a long list of subreddits related to feet lovers.
eBay
People have recommended selling feet photos on eBay, and I have found a few listings for them in my research. This is a reasonable option to consider, but only after you've begun promoting yourself in other ways, such as the social networking platforms listed above. As a beginner, I wouldn't start by learning how to sell feet pictures on eBay.
So these are all legit sites where you can make money by selling feet pics. If you learn something from this article about "How to sell feet Pics For Money - Where to sell feet pics" then like it and share.