How to Have a Positive First Experience with Bondage
Bondage is far from being just for card-carrying kink lovers these days. Couples and individuals from every walk of life are getting on board with the fun, satisfaction, and adventure bondage can bring to their sex lives.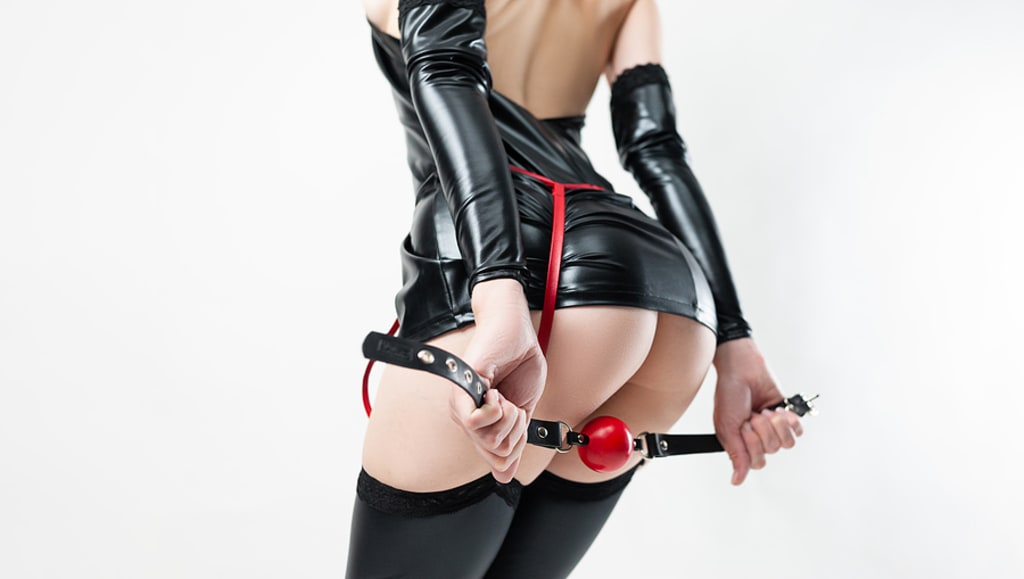 Whether you've always been curious about bondage or have only recently decided it might be fun to live out your own personal Fifty Shades of Grey fantasy, you're in excellent company. Bondage is far from being just for card-carrying kink lovers these days. Couples and individuals from every walk of life are getting on board with the fun, satisfaction, and adventure bondage can bring to their sex lives.
But knowing you like the idea of trying bondage is one thing. Figuring out the best way to get started for a positive first experience is another. After all, even the kinkiest folks out there had to start somewhere. Here are a few tips to keep in mind as you plan your experience.
Start with some frank discussion.
Consent and communication are of the utmost importance when exploring any kind of kink play, bondage included, so everyone's journey should start with a bit of real talk. Assuming you've already brought up the topic of bondage with your partner and they're on board with giving it a try, the next step is to sit down together and hash out the details of what your bondage play will entail.
Bondage play is about consensual power exchange – dominance versus submission. First, decide whether you'd rather adopt permanent roles or switch back and forth from session to session. Then discuss the details of your boundaries, limitations, turn-ons, and deal-breakers. Choosing a safe word that either of you can use to stop your session in its tracks, no questions asked, is a good idea, as well.
Do a little research together.
Another great way to discover things you'd like to try together is to do your homework on bondage and all the different possibilities it can entail. After all, as exciting as bondage can look in movies, on television, or even in porn, those portrayals aren't always accurate. You'll get much more out of your pleasure sessions if you do some research, learn a bit about what's out there, and proceed accordingly.
Read a few books on the topic. Take a class together. Join some online communities or discussion groups for people who are into bondage or even just curious about how it works. Encourage your partner to do the same. Then come together and compare notes, segueing into an additional discussion about things you might like to try once you're ready to get started in earnest.
Start simple and take it from there.
Although pegging or hardcore sadomasochism play may well be your end goal, it's not a good idea to start there, even if you're relatively sure you'll like it. Fantasies can play out very differently in reality than they do in your head, so it's best for both of you to start slow and then dial things up over time as you become more experienced.
Test your new roles as dominant or submissive with a little dirty talk. Not only is dirty talk a fun, easy way to make any love session deliciously naughty, but it's a great way to gauge how you'll feel once corresponding acts are happening, as well. Then when you're ready, add more to the mix – like blindfolds or orgasm denial play.
Consider designating a specific setting for your play.
Although there's nothing wrong with enjoying your bondage play in your bedroom the way you would the rest of your sex life, you may want to choose a specific setting instead. Many couples find that checking into a hotel room or choosing another dedicated location makes it easier to get lost in a persona, so it might be worth considering.
Where you decide to do it is entirely up to you. The only requirement is that it feels safe and comfortable for both of you. And if you do decide to stick with just your bedroom, you can always add a few transformative touches to make it feel appropriately different when it's time to get a little friskier than usual.
Check in with one another frequently.
Even if you're positive you're both going to enjoy bondage, sometimes the reality feels a lot different. So keep the lines of communication between the two of you wide open the entire time. While you're playing, stick within the defined boundaries the two of you agreed upon. Then check in with one another afterward to make sure it was everything you both wanted it to be.
If you both enjoyed the experience, then it's officially time for the fun part – the part where you get to grow together and continue to explore. Discuss new activities, positions, and acts to try. Then, go shopping together for bondage gear and toys you like the sounds of. Try everything out, and then try out some more.
When approached correctly, bondage can be an incredible adventure to share. It's also a terrific way to keep sex exciting and build intimacy. Try it and see for yourself!
Reader insights
Be the first to share your insights about this piece.
Add your insights