How to Give Him an Amazing Handjob
Handjobs are easily one of the most underrated tricks in our sex repertoires.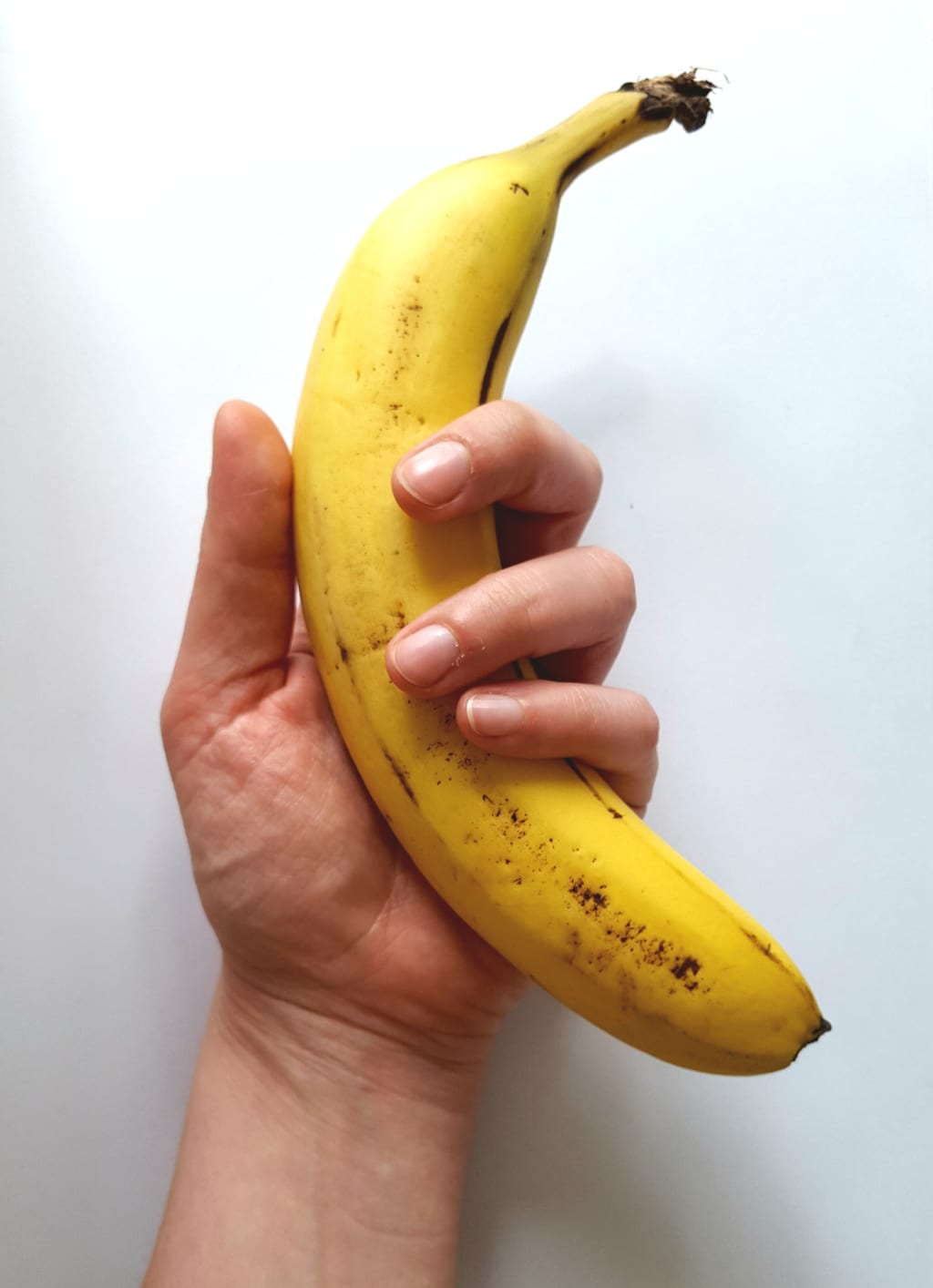 Image Credits : Pexels.com
When it comes to sex acts, the handjob or the "French Handshake" is often underrated and usually not executed properly.
Understandably, because of this, it gets a pretty bad rap. But if you can pull off a proper handjob, you can leave him speechless and always wanting more.
But that brings to a loaded question; "Why are so many women awful at giving handjobs?"
Cassidy Lyon, author of a relationship product, Stroke of Genius nails it down when she surveyed a bunch of guys and boiled it down to 4 reasons.
· They lack enthusiasm and treat a handjob like some kind of burden. The bored look on her face saying "OK, let us just get it over" spoils the whole experience.
· They only know one way to give a handjob. Most women don't realize that the penis can be stimulated in multiple ways. Cassidy calls this as "Treating HIS cock like EVERY cock."
· They only use handjobs to get a man hard. They only perform just enough to get him hard for sex and stop. This becomes a highly demotivating experience for him.
· Handjobs are treated like 2-minute quickies. If you want your man to reach a satisfying orgasm, you need to be up for the long haul and devote time.
That said, mastering the intricacies of the handjob can immensely contribute to your partner's happiness (because not everything in life is penetration). Doing it right is something that not only scores high but also is one of the easiest ways to give him relief from the daily stresses in life.
Not to mention, you can give it anywhere to him; in the car, in the movie hall, in the shower and even as a wakeup punch in the morning. The options to give it discreetly are endless. They are also a great option for you as a woman to give a break to your body and give it a rest while still wanting to please him.
And here are some tips for giving an amazing handjob to him.
Watch and learn.
Yes, men are the uncrowned masters at masturbation as they have done it zillions of times since they were teens, some even before. They know exactly what they like, how they like it, and when they like it.
And the best way to learn is actually to see him masturbating. You might think it is embarrassing to ask him but let me tell you a little secret; he has been actually wanting to do this in front of you for a long time but was probably too afraid to ask. There are many ways you can ask him; while doing foreplay, while talking dirty to him or even talking to him straight. The key is communication. Go ahead ask him to show and tell.
As you are giving him the actual handjob, ask him about everything you are doing; if the pressure is too much, too little, or enough, if you are being too gentle, if he would like for you to go faster, if you are doing okay, everything you are doubting yourself about. Be open about feedback and soon you will reach greatness.
Build up slowly.
Men like women adore a slow build-up towards sex.
So instead of directly going to his penis, try to gently massage his penis outside his trousers. This is probably the easiest thing you can do to arouse him. Just use your soft hands to massage his inner thighs, his testicles and his penis outside his trousers. After rubbing him outside his trousers for a while, you will then want to move inside. You will need to unzip his trousers and pull them down along with his briefs too. It is that simple to get him hard!!!
And once his penis is hard, do not grab it. Rather build the anticipation by moving your fingertips all over it. Keep your touch super light as you make your fingers travel from the tip of the penis to as far down as his perineum (the patch of rough skin between his testicles and anus).
Remember you have magic within your fingers. Use it and make him wild beyond control.
Get the balls involved .
Another great way to utilize your hands is to stimulate his testicles. A lot of women just don't realize just how pleasurable is this to most men.
Balls are delicate and as you are touching his shaft, even the lightest touch on the balls can stimulate him like crazy. You can try cupping both balls in one of your hands or even squeeze them lightly together. Another trick can be to take the skin between his testicles in between your thumb and pointer finger and massage it. He will explode with sensation, I promise!!!
And while you are playing with his balls, a little anal can also make the whole experience earth-shattering for him. Put some lube on your finger, and gently press it against his anus. Since the anus can be squeamish for a lot of men, it's a good idea to ask him about this before trying it.
Remember, you need to exercise a lot of caution here. So you need to be gentle here. Otherwise, you may injure him.
Talk dirty to him.
One thing consistent with most men is dirty talk. All men love it.
Compliment his cock; be wide-eyed and tell him about how impressive, big, or nice it is; ask him if he's enjoying himself, (on the same lines like men ask women "Are you loving it baby?") and take charge of his manhood by controlling precisely when he should cum out. He will absolutely love it.
Talking dirty to your man also helps to supercharge things up and add yet another hyper pleasurable weapon to your handjob repertoire. Tell him the hottest, nastiest, and filthiest stories that you can think of as you jerk him off. Increase and decrease the pressure as per the narration tone of your story and you will soon find him writhing in the throes of a big orgasm.
Remember, talking dirty in this situation can be slightly tricky if you don't know what to say. But once you start shedding the inhibitions, you can master it like any other technique.
Lastly, be innovative and try new locations.
The easiest way to give your man the best time of his life is to try out new exciting locations. The risk (of getting caught) also adds to the anticipation and heightens the sexual experience. Some unusual locations can be.
· Driving — While driving just reach over to his penis over the pants. It is risky but immensely enjoyable.
· At the movies — Just sit the back seat and have some fun. You can just throw in a blanket or something to have more privacy.
· In the shower — Perhaps the best place to jerk him off and do mutual masturbation. The hot water can be insanely stimulating.
· While having a lazy morning — When you both are half asleep and not feeling like doing sex, sometimes the best option is a handjob. You're already lying together. All you really need to do is reach over and help him out.
Ultimately, a handjob like any other form of sex only aims to maximize pleasure and make sex a great affair later on. Plus, it is a nice, unselfish gesture on your part if you can switch things up for him and make it feel good. And a relationship in which both partners strive to sexually satisfy each other never ever goes kaput.
So, capture his heart, forever. But learn what it takes first and it all lies within your good hands.
As Mae West has rightly said.
"Good sex is like good bridge. If you don't have a good partner, you'd better have a good hand."
Ravi Shankar Rajan is a information technology program director working in Mumbai, India. He writes on a variety of subjects ranging from programming,leadership, creativity and even dabbles a bit in poetry. He is also an Haiku poetry writer, archaeology enthusiast, and history maniac. Connect with Ravi on LinkedIn,Vocal, and Twitter.Subscribe to his blog "The Perfect Programmer" for latest articles on programming,creativity and much more…...