How to Build a Sex Room
Netflix Normalizes Kink... Yet Again.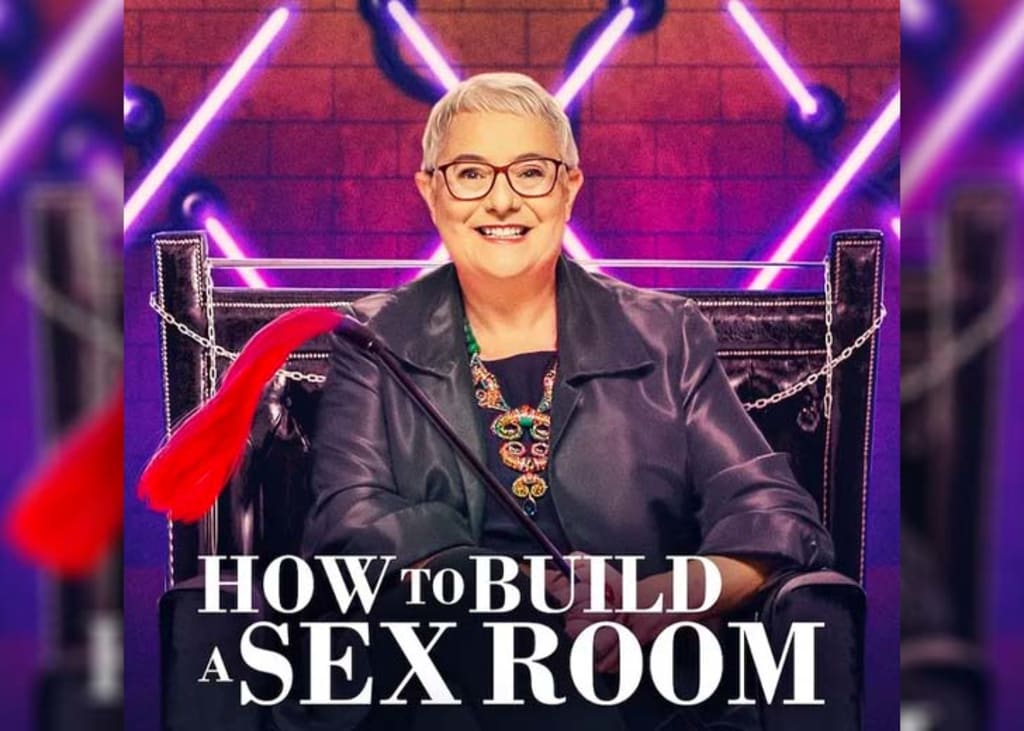 Photography courtesy of Netflix 2022
Melanie Rose is an incredible interior designer from Surrey, England. How to Build a Sex Room the new Netflix series centers on her designs for a variety of clients within the United States. She brings elegance to each room and helps her clients think outside the box about what to explore next within their sexual relationships.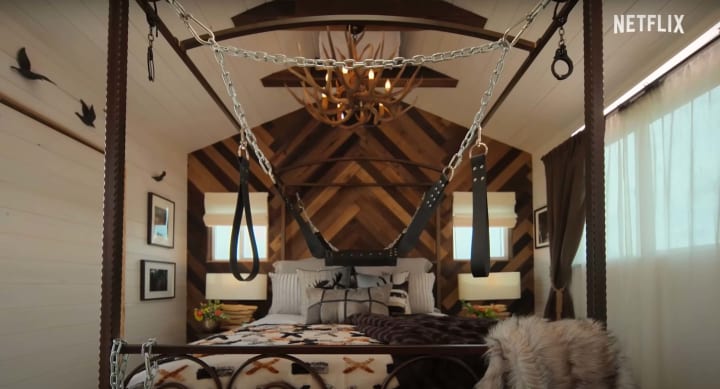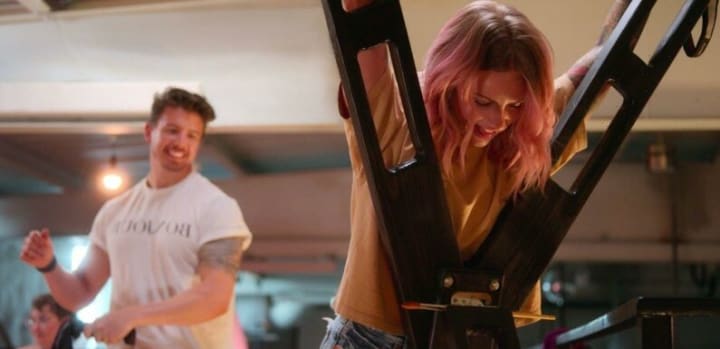 Melanie Rose, and the brave clients in each episode understand that they are introducing kink to a larger scale audience through mass media. Japanese rope bondage known as shibari, sex toys, polyamory, dungeon, and dominatrix are all a bit more normalized after watching this series.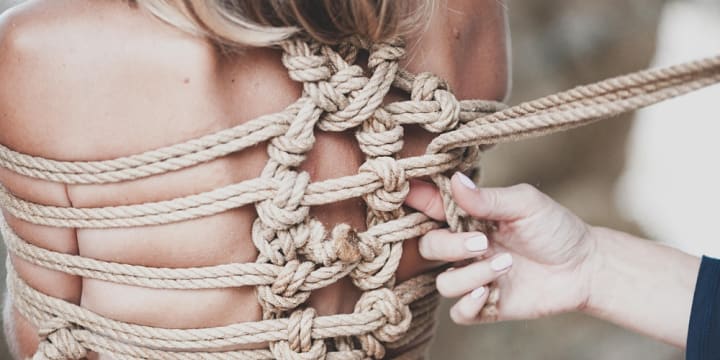 Netflix understands this trend from previous success with Sex, Love, and Goop. Within this tv series, the audience meets Jaiya click here for her website . "For over 2 decades I've been immersed in the study of turn-on, working with all kinds of bodies. Through observation and clinical research I discovered the Erotic Blueprints™, a map of arousal that reveals your specific erotic language of orgasmic delight. After tens of thousands of people have filled out our online Erotic Blueprint™ quiz, we have discovered that the gender stereotypes (all women are sensual, all men are sexual) do not apply. Learning your type empowers you to get your individual sexual needs fed and fulfilled" Jaiya. Click here to take the blueprint quiz. Energetic, Sensual, Sexual, Kinky, and Shapeshifter are the types on the blueprint quiz. When one takes the test, they can learn that not only are most people a variety but also to what level. They also learn what their partner's blueprint is, to create further connections within their relationship.
Ester Perel, author, therapist, and sociologist is also featured in Netflix tv series Sex Love and Goop and on the tv show Red Table Talk featured through Instagram and Facebook with Jada Pinkett Smith and her cohosts Adrienne Banfield Norris aka Gammy (Jada's mother) and Willow Smith (Jada's daughter). Ester states that, "The vastness of the subject of sexuality fascinated me. I discovered that the most traditional aspects of a culture and the most progressive and radical changes in a society take place around sexuality. History, sociology, religion, anthropology, art, psychology were all part and parcel of the erotic matrix...Eroticism is not sex per se, but the qualities of vitality, curiosity, and spontaneity that make us feel alive". Click here for Ester's website which includes newsletters, blogs, podcasting, and more.
These shows are needed in America. (Netflix is a global market, but because the couples within these Netflix series are American, this article is focusing on the American perspective). America has still been holding onto puritan secrets, and shame around sex. However, the swinger lifestyle has always lived in America, and sex shops have been selling all this equipment for years. So what's changed?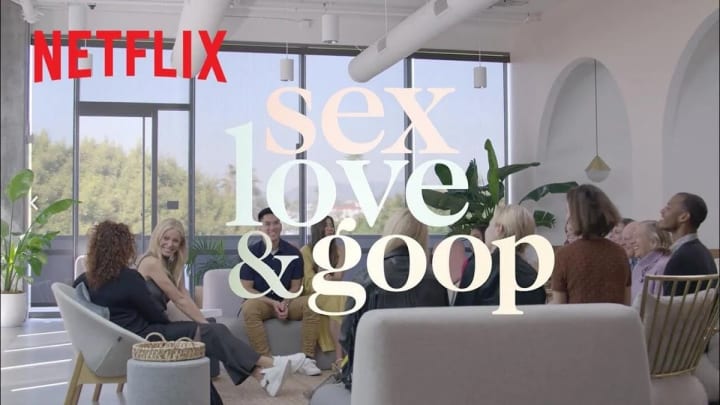 Within the last five years, polyamorous dating, and kink seekers have been on the rise and normalized through tv shows like Red Table Talk, Netflix shows, and the 50 Shades book, and film series; along with the discussion of pronouns by younger generations all have opened the door to a wider view of sexual choice. Even dating sites such as Bumble, Tinder, etc. within the last four years have shown more openness in how people are expressing their sexuality. It used to be that certain websites showcased swinger and kink dating. But now mass market dating sites feature clients using terms such as unicorn, poly, drag, etc. within their profiles. This progress within dating is exciting as it allows all people to be honest, without judgment, with what they are truly looking for within a relationship. It also shows that people are more educated on what they are pleasure-seeking for themselves.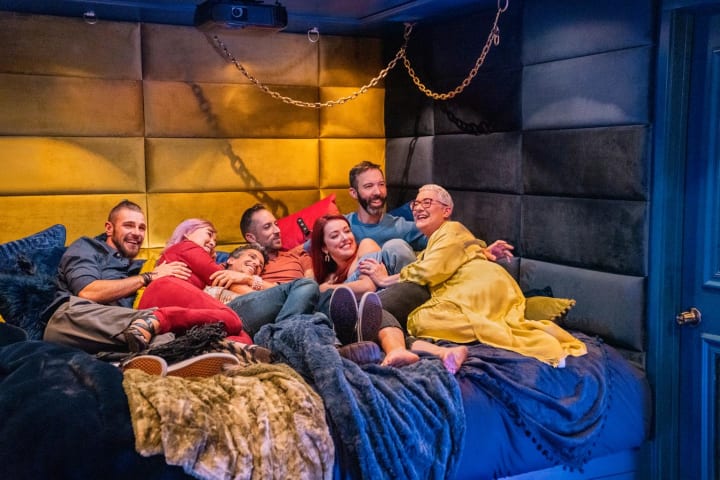 How to Build a Sex Room gives the audience a voyeur experience, how kinky is that? The audience can gain a sense of what type of room they would like to create and sex swing sales are sure to rise. But... is there more to it than that?
How to Build a Sex Room host Melanie Rose shows luxury and variety within each room and dungeon she designs. The guests Lester and Soriya, Brodie and Bettie, Matthew and Orlando, Taylor and Ajay, Gary and Tricia, Raj and Ryan, Shenika and Matthew etc., are brave and vulnerable in order for others to see that desire and pleasure vary depending on the couple(s). Each room holds sophistication, intimacy, and escape from the everyday which can help a couple(s) prioritize their love for each other. Learning one's pleasure (not just sexual) and expressing it can bring connection. Learning a partner's desires and helping them become fulfilled is loving. No hiding/wishing. Pleasure is part of the evolution of self-acceptance and love our species needs.
*Thank you for reading this article. If you enjoy supporting artists you can leave a tip. I appreciate it. You can also click on my name to read other articles, poems, and short stories I've written.