How to Attract and Keep an Old-Fashioned Sugar Baby
Do old-fashioned sugar babies actually exist in the sugar bowl? And if they do, what should a sugar daddy who wants one, do to win her heart?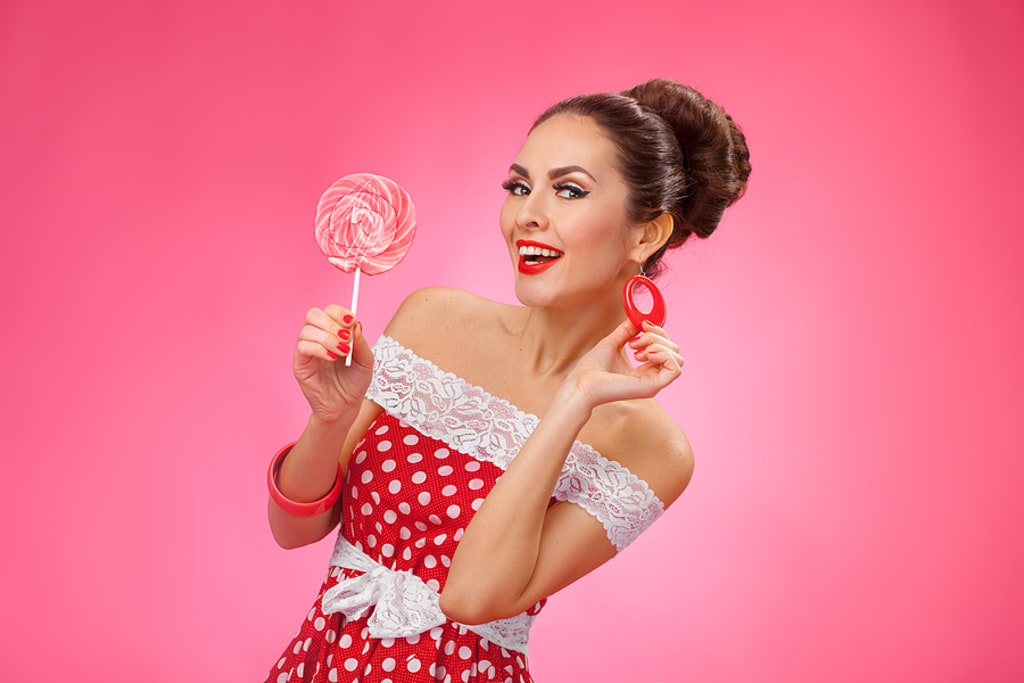 While lots of sugar daddies come to the sugar bowl because they're looking for a breezy, carefree sugar baby who prefers a casual approach to dating, that's not necessarily the case for everyone. Some daddies go there in search of an old-fashioned baby with classic preferences as far as what she wants out of a relationship.
But do old-fashioned sugar babies actually exist in the sugar bowl? And if they do, what should a sugar daddy who wants one, do to win her heart? Here's a look at what you need to know to land the sugar relationship of your dreams.
Do old-fashioned sugar babies exist?
When most people think of a typical sugar baby, they picture a tall, perky, leggy blonde who's a dead ringer for Barbie. And there definitely are sugar babies out there that fit that description, but the truth is there are as many kinds of sugar babies as there are daddies out there who'd love to date them.
And yes, that includes conventional sugar babies who have more in common with an old movie star like Rita Hayworth or Ingrid Bergman than she does Barbie. You just need to know how to appeal to a woman like that and get to the bottom of what she's really looking for.
Make it clear what you're looking for.
A well-crafted dating profile is a sugar dater's best friend, so you'll want to start there. If you're not already using a dating platform designed specifically for sugar daters, find an active, well-regarded one that looks like it will fit your needs. That way you won't wind up wasting half your time trying to figure out who on Tinder or Match is open to a sugar arrangement in the first place.
Then set your profile up so that it's clear what type of sugar baby you're most interested in. Talk a bit about what you like to do with your time, what kind of guy you are, and what you're willing to offer a traditional young lady like the kind you see yourself with.
Cultivate a classic style yourself.
Classic sugar babies who prefer the idea of an old-school relationship want to be with men who know how to take charge but who also do so in a gentlemanly way. (Picture Cary Grant or Clark Gable as they were in your favorite classic films.) So be prepared to take care of your future sugar baby and protect her.
Cultivate classic good manners, if they're not part of your routine already. Traditional babies may well be strong and independent, but it's in a different way than you might typically see in young women today. An old-fashioned baby loves to be given flowers, have doors held open for her, and be treated to nice dinners by the men she dates.
And you'll want to look the part, too. Think tailored suits, good shoes that are well-taken care of, and a clean-cut approach to grooming. No scruff or messy-chic hairstyles allowed! Classic babies take pride in maintaining a polished, ultra-sleek appearance, and they want daddies who do the same.
Plan your dates with care.
Although a traditional sugar baby might well enjoy unconventional activities on occasion, she'll appreciate (and likely expect) a classic approach to your first few dates, so stick to the well-traveled road here. Just keep in mind that traditional sugar babies have great taste, and will be looking for evidence that you do, as well.
Dinner at a top-tier restaurant is always a can't-miss choice, as it's intimate while still allowing for plenty of sparkling conversation. But if you're looking for a way to mix things up, try tickets to a Broadway play, the symphony, or a swanky art showing. Keep the conversation light and engaging, but make a real effort to get to know your would-be baby as a person.
Understand what she expects from the dating experience.
Many would-be sugar couples hammer out the details of their arrangement as soon as they realize they like one another and want to take things to the next level – sometimes even on the first date. However, an old-fashioned sugar baby may prefer that you get to know each other on a deeper level over several dates before setting anything in stone.
Be patient and accommodating. Old-fashioned sugar babies do like daddies that take the lead, but they also prefer to take things slow. They're more likely to prefer a traditional closed, committed relationship that's potentially headed into forever territory (like marriage and family), as well. So let her know you're interested in finding someone to share your life with and in it for the long haul.
The sugar bowl is an incredible place where extraordinary people can finally find the high-value partners they know they deserve. And this is just as much the case for those who like the idea of a classic partner. Get out there and find your perfect match today!