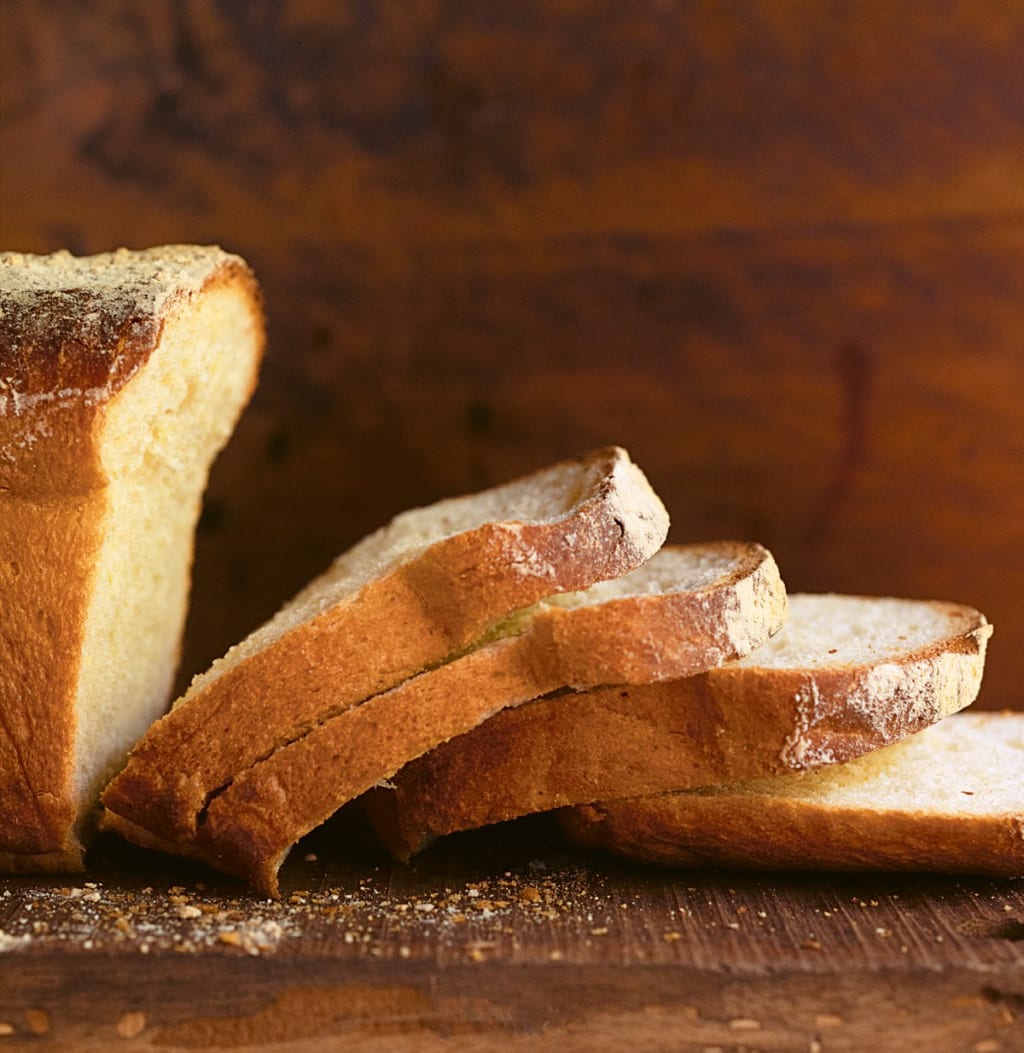 With service like this, who would ever dine out?
Living so close to the office, he would often come home for lunch. Sometimes he would make up random excuses, but they both knew it was simply for her. 
He would always message when he was on his way, and she would scurry about readying his lunch. Every day it was the same: ham, swiss cheese, and a swipe of dijon mustard on freshly baked grainy bread, with a side of a single baby cucumber and three cherry tomatoes, a glass of water, his scalding hot coffee, and two chocolate biscuits. She would then place each item upon his tray exactly the way he liked it.
She would set his tray at the head of the dining table, precisely centred, an inch from the edge of the table. She pulled his chair out so he could sit his preferred distance from the table, facing towards the large mirror he enjoyed glancing at as he enjoyed his meal. 
She would undress, folding each item of clothing, placing them neatly on the opposite chair, and climbing upon the table, took her position, a centrepiece of the most exquisite floral variety. 
It took him precisely twelve minutes to walk from the office, and as she heard his key turn in the lock, she lay back, spread her legs, pointed her toes and after smoothing her hair, raised her arms above her head. 
Seconds later, he approached. Gently he kissed her lips, licked each nipple in turn, and slid his finger between her legs, checking her wetness. Then he would take his seat, ensuring everything was in its proper place upon the table, his approving glance taking in each rise and fall of her shapely figure.
'Perfection,' he told her. 'Not that I would expect any less. You please me greatly.'
He would eat quickly, and while his left hand was primarily concerned with his lunch, his right remained free to stroke and massage her feet, calves, and thighs. 
When time came for his coffee, his fingers would brush ever so gently over the opening between her thighs, and she would squirm slightly, a wanting sigh escaping her lips.
As he finished, he would abruptly stand, removing his tray to the kitchen bench, washing and drying his hands as if in preparation to return to work.
But there was still nineteen and a half minutes before he had to leave, and he had only eaten half his lunch.
Eagerly, he sat back down at the table, and pulled his second course towards him, licking his lips, his mouth watering in anticipation of the delicious meal lain before him.
She raised her legs and from the inside, hooked her elbows behind her knees, opening herself up as if an oyster revealing it's soft succulent flesh and perfect pearl within.
He placed both hands on her buttocks as his thumbs stroked over her clitoris, her wetness now well evident, her scent intoxicating to him.
Slowly he parted her lower lips and, with the tip of his tongue, teasingly tasted her. He loved the noises she made as his tongue darted in and out of her, as he licked her from back to front, and the gutteral moan as he placed his mouth over her mound and began to suck.
He could stay like this forever, his tongue deeply embedded inside her, as he ate her from the inside out, but as the alarm buzzed on the phone in his pocket, he stood, wiping her juices from his mouth and chin with his napkin.
Leaving her to clean up after him, he walked towards the door.
'I'll see you after work. I'm looking forward to dinner....'