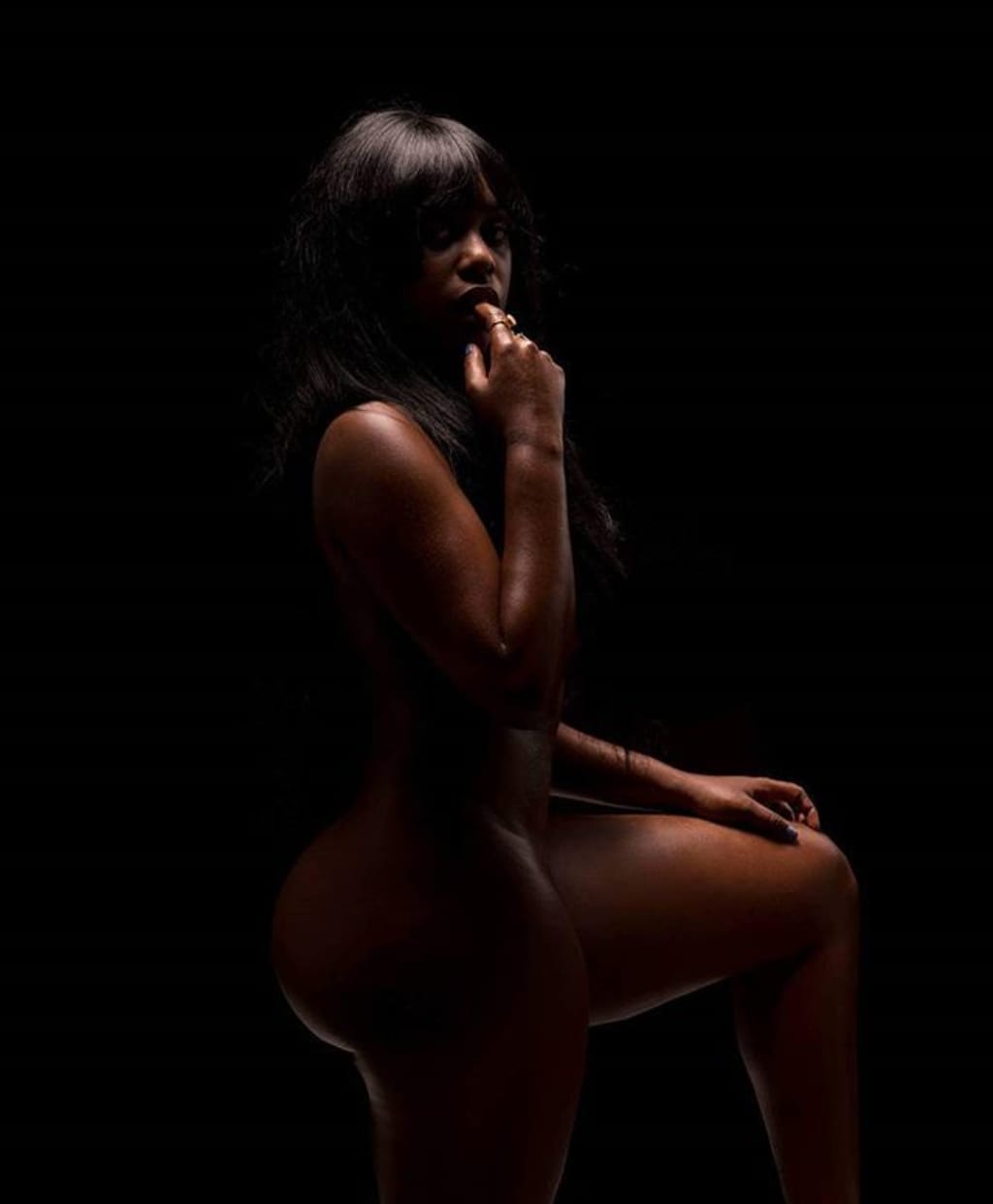 I woke up inspired by all the "hot tea" spilled this week. Yes. You're probably saying to yourself...tea is spilled every day, so why is this week more special than the others? BECAUSE this week's tea inspired me, like I said. The particular tea I am referring to is Miss Janelle Monae establishing herself as a pan sexual or as she put it in what I would say is the Kai Storm way, aka straight with no chaser, "I'm a free-ass motherfucker!" YES HONEY, TELL IT LIKE IT IS! This tea spill not only allowed me to learn and look up what it meant to be a pan sexual (meaning that the range of people you fuck is now WIDER) but it also sparked a blog fantasy that I'm about to deliver to you in the hottest way possible. As always, I hope you enjoy the mental orgasm/show & if you have comments let me know!
Troy...when I'm with him, I feel like he's my favorite. His thick, stocky body next to mine always feels fire hot. His big hands dig into my skin as he buries his face in my wetness, sucking and licking me intensely and the sound of him slurping my juices sound like music as I moan along. As soon as I cum, he mercilessly slams his thick wood in, flips me in every way possible and every stroke is felt deep in my spine. I try to run away a little just to make him chase, he grabs me before I can get away and punishes me for it, pushes it in deeper to keep me in control. Oral fixation so I need him in my mouth, his cream fills my mouth & quenches me. He satisfies my needs & gives me exactly what I want...but Trina is a bad bitch and I love her tongue!
Trina...is very talented at pussy licking/pleasure giving. Lick and touch everything is the official rules and no one stops till we both cum in two's! She massages my breasts and my nipples react, pussy juices flow like a faucet, so by the time she licks me, I damn near lost it. Her tongue...so tender, wet and precise, but when it's in me, it strokes me hard and nice. I cum hard and she drinks me, sends shivers through my body and when I kiss her, I taste myself. Her body is my playground and her juices taste like hot salted caramel, I give her the licking she gave me and I can tell...she loves my lick too! Trina has a strap on, thick black and mean I call it, but when Trina pulls it out it's FACE DOWN ASS UP time. Stroke DEEP stroke HARD, Trina fucks the shit out of me, grabbing my ass, slamming it back and asking me, "is this my pussy?!" In between moans, I say YES, because whether I like it or not, she's taking it. Cum hard I do for her because she commands it then I do the same and just like her, I keep it candid!
I have great sex with Troy & Trina.
They both make me cum.
Should I be forced to choose or will I be left with none?!
Like a greedy motherfucker, I WANT IT ALL BITCH!
I look through my memories as I replay sexual scenes...they both suck me dry by any means! Pussy wet now thinking about my lovers, they both fuck me good so I need no others...oh what should I do?! Dilemma indeed!
Thanks again for checking out this blog, don't forget to checkout all of my blogs on my site! Checkout, subscribe, like, comment, share & turn on your notifications for my YouTube channel! Of course, if you love this blog or any of my blogs you can send me a gift donation as low as $1. Donations are welcomed and encouraged!
erotic