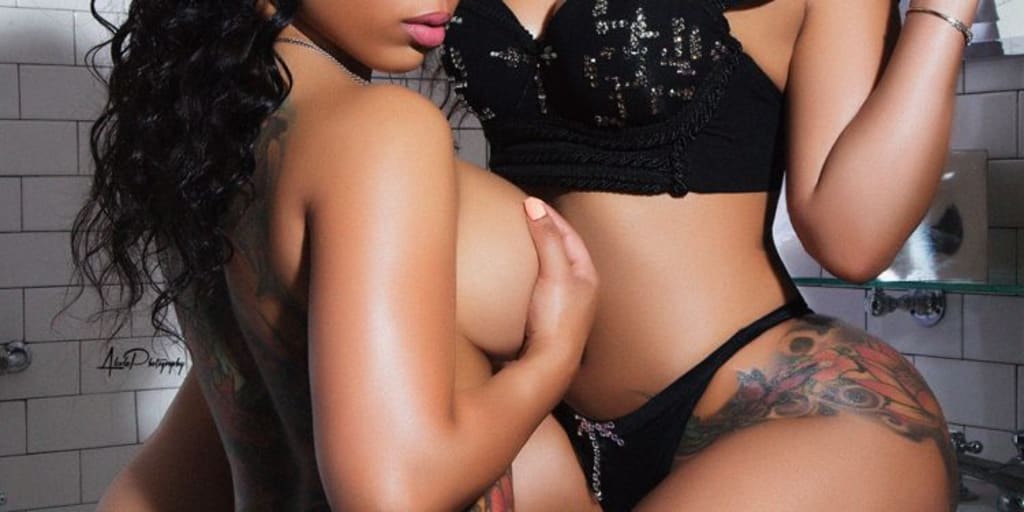 I often say when describing my writing style "I make a dollar out of fifteen cents!" Meaning, that I'll take a smidgen of something real and write a whole fantasy about it/around it; that way when someone reads it, it beckons them to ask.. could this have possibly happened at some point? Is this author talking about a real life episode? To me, that gives the reader a level of excitement that would certainly not exist if you thought it was fiction. For me, fiction has to "feel" real in order for it to be an excellent read.
Which leads me to this juicy story I'm here to deliver to you and as always I hope you have as much fun being on the ride as I have every time I take you on!
From the minute I met her, I had a crush on her. Every time she walks by me, she smells like chocolate and my taste buds need some. I've been working in this call center for almost a year so I know everybody and it was easy to spot a new face in the lunch room. I want to talk to her, catch her alone somehow and... damn it I don't know... this is my first time ever feeling like this. I see her go outside for a smoke break and I followed her. In her face I just stared for a moment... at a loss for words... she spoke first and I was elated... I didn't know what was wrong with me but I just felt funny. She must've felt it and eased me out of it with conversation. She invited me out to dinner after work... stating that she was planning to eat out and didn't want to eat alone. I accepted her offer. It was nothing special, just some barbecue at Friday's so it was loud and crowded. My concentration was on her. Her sexually playful brown eyes under the well groomed eyebrows, the beautiful curves of her face that lead to her full brown lips, her breasts covered by corporate fabric yet I still could see them.... I felt them in my hands in my imagination. I've never felt like this for a woman. I like men, always have... but even with men I went with what I was attracted to and right now, I want this woman... so fucking bad.... I'm sitting with her in a loud ass restaurant and I can't hear anyone else but her. We finish eating and as she's paying the check, she tells me she lives near by and invites me over. I accepted her offer. We were in her tiny studio apartment within ten minutes. She asks me to follow her to the kitchen, she pulls out a bottle of wine and pours out two glasses. I'm not a fan of wine but said nothing about it because before I knew it she starts taking off all her clothes. Under the corporate fabric there was an abundance of chocolate beauty, tightly wrapped up in black lace bra & thong. No words needed to be said, I had no words. I wanted a taste of that chocolate. I took off my clothes, I snatched those wet thongs off her, she jumped up on the counter and spread those legs wide enough for me to dive in. Splash! Juicy, pretty, mango shaped, and it tasted like pure chocolate. The wetter she got the wetter I got. She came then I came. We both wanted it from the minute we made eye contact. Her hands roamed my body and I went into convulsions, her body heat was so erotic for me. She slowly suckled on my clit and I damn near lost my mind. She climbed on top of me and we scissor rubbed our pussies together, her cum coated mine and made me squirt hard. It was the best orgasm I ever had in my life.
Like that?! OF COURSE YOU DID! No seriously, I do hope that all of my blogs bring some sort of joy and entertainment to every reader, that is why I do what I do! I also hope that once you read one/all of my blogs you feel extremely generous and want to gift me a donation, you can do so below. Please check out my site as well as my YouTube channel! Thanks in advance!