Fraternity Housewife
Chapter One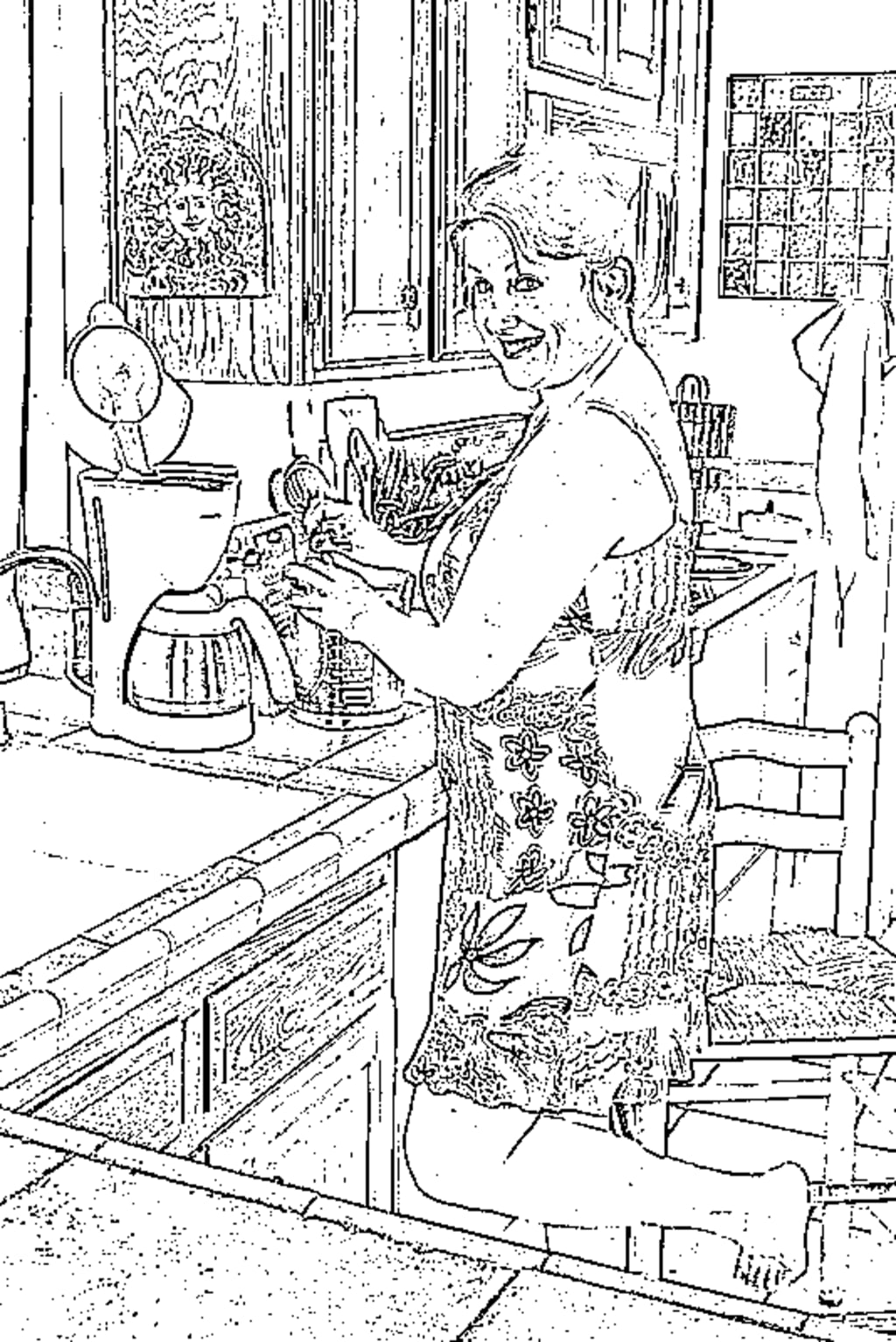 Chapter One
"You understand," he said, steepling his fingers in that way that all academics seem to develop over time, "that this is a live-in position. Are you sure you can, well, 'handle' a fraternity house full of young men?"
I managed not to roll my eyes.
"Dean Rogers," I said, taking a deep breath, "I am 47 years old. I raised a son and regularly had a houseful of boys, including pubescent and post-pubescent boys. Yes, sir, I can handle them."
He leaned his head back a little, literally looking down his nose at me, and again I felt the anger starting to rise. I spent enough time in college accumulating a couple of degrees that I was no longer impressed because someone had the letters Ph.D. behind his or her name. Now, here I was, being looked at down his nose by this officious prick who had managed to land a gig as Dean of Student Affairs at a small midwestern university. It flashed through my mind to ask him if HE thought he could "handle" a fraternity house full of boys. For a wonder, I managed to keep my mouth shut.
"Why are you interested in this position Becky," and his use of the diminutive form of my name grated a little more. "You have an impressive resume. I would think that this job would be, well, 'beneath' you."
I laughed softly at that. My memory flashed back to Bullhead City and a fat lip and black eye and crying out as cigarettes were stubbed out on my ass. Not much in the world would have been beneath THAT version of me.
"Dean Rogers," I said, making sure to not use his first name, "I included everything on that resume. You know that I did a six-week rehab after basically living in a vodka bottle for almost three years following my divorce. The divorce settlement was, well, let's say, satisfactory to the wronged woman," and here I allowed a little smile to cross my face. "I don't need the money, to be honest, but I like being on campus. I'll be taking some classes. And, frankly, I think I might be able to do some frat rats some good."
He actually smiled at that, the first honest smile I had seen.
"Fair enough. It's just, well, how do I put this without setting myself up for a sexual harassment action? It's just that most of the applicants are not, well, not as attractive as you are," he finally managed to get out.
And it was my turn to smile.
"Dean Rogers," I said, deliberately looking him in the eye, "I know that I clean up pretty good. But that doesn't mean I'm a pushover. I also have a black belt in two disciplines and I can keep as many rounds inside of the 9 ring at seven yards with a .45 as you care to watch."
That last took him aback and I thought for a second I had overplayed my hand.
I carefully held his gaze while he let that digest. And finally, slowly, a grin spread across his face.
"All right then," he said, standing, "I'm sure the fraternity will enjoy its new house mother."
I stood too and he extended his hand.
"Welcome aboard Becky," he said giving me a surprisingly firm handshake, "this is either going to turn out to be one of my better decisions or one of the absolute worst, but time will tell. Come along, let's get you signed up."
And with that, he led me out of his office and down to the Human Resources office. I was mildly surprised that he simply led me and didn't try any of that hand-to-the-small-of-the-back stuff that men seem to think is okay with a woman who has been divorced.
I spent the next two hours reviewing and signing papers. Before I left Academic Hall I was equipped with a folder full of paper, a map, and my staff identification card. I was now the official House Mother for ABC Fraternity (forgive me if I don't give out the real Greek letters, but, well, you'll see why).
relationships
erotic
About the author
College degrees in teaching, history, and economics.
Veteran, Vietnam ERA but I never, EVER, put myself in the same league as those guys who went over there and did it. I was an Air Force analyst.
Retired now, and write for fun and profit.
Reader insights
Be the first to share your insights about this piece.
Add your insights