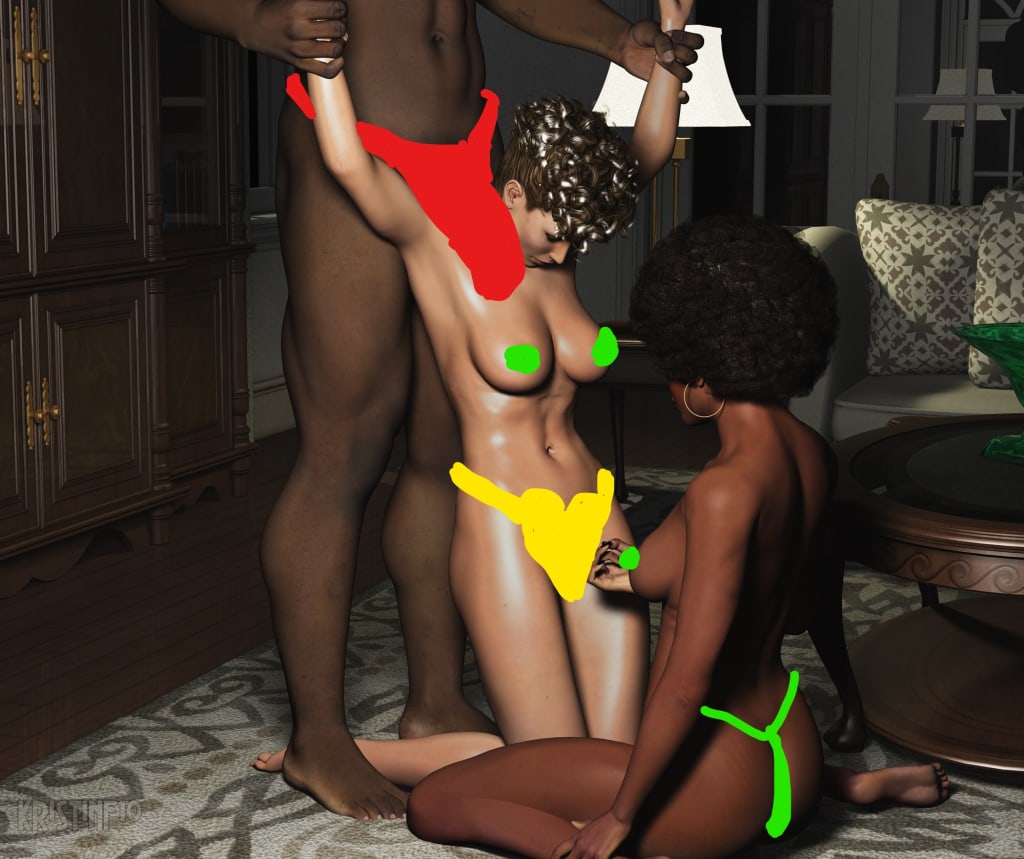 In the spirit of erotica I decided to write a two part blog involving two fantasies, juicy in nature and it's main purpose is to awaken your sexual senses/imagination. Every time I write something, I want you the reader to be able to imagine it; I want you to read this, take a minute to pause and close your eyes in order to actually SEE what I wrote in front of you.
It's my specialty...I like to flex it in everything that I write.
This one comes to you in two parts though...as the secondary title suggests it's all about wild thoughts and I'm sharing some with you.
Poker Face Type Shit!
Every time he eats her pussy, she imagines it's a girl instead of him. Not because his lick game isn't on point....because it certainly is...his lips are soft n plump and his tongue concentrates hard on the clit...it all turns her on. One of the main things that she loves is the fact that HE LOVES EATING HER PUSSY. He just can't get enough. The smell alone puts a smile on his face, never mind when his tongue is in it. His dick gets rock hard when he eats her out. She can't deny it though...thinking about a girl licking her while he licks her turns her on more...she cums harder....her hips grind slower with precision...the orgasm is more intense. Her imaginary lips coordinate with his lips, they move the same way. She hears him moan as he licks and in her mind, the moans sound female like. It's an aggressively intense turn on. She soaks the bed completely. By the time he slides in, it's tsunami wet. He loves that. She's so wet. He can't hold it in, he joins in. The ride of our lives. They fall asleep in each other's arms.
If I Directed a Girl-Girl Porno It Would Go Like...
Her and her best friend sitting poolside a beautiful and private six foot, oval shaped pool behind her house. It's 86 degrees at 10 a.m. and the sun is shining lovely on our melanin so it's a perfect moment. She hands her best friend a glass of champagne while sliding her hands over her right breast, cupping and fiddling her already erect nipple. Before her best friend could resist, she kissed her as a sort of way of saying 'let this happen...because I know you want this.' She slid one hand into those bikini bottoms as she sucked on her lips and played with her nipple; the swishing sound that came out of her pussy let her know there would be no more resistance out of her. 'That wetness is mine today baby' is what she whispered as she took off her panties, after all they were in her way. A freshly waxed snatch in her face, juices dripping from the hole glistening in the sun light. She dived in, best friend moaned loudly. The tongue strokes were direct and intense so they couldn't be denied. The river flowed strong, the damn was broke. Her best friend had never been there before and was confused about how she felt...a swirl of her own juices she tasted when she kissed her...it turned her on. She kissed back, sucked hard and drank me like no other. We giggled wickedly because we had a good time.
Checkout my blogs on my site & although all of them are free to read, it's a great way to show love to the author by sending a gift donation. My new motto: IF YOU LOVE 1 DONATE $1! Thanks in advance!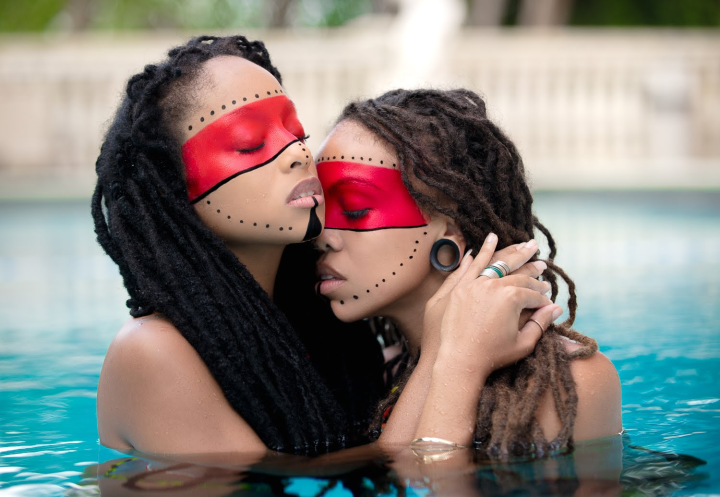 erotic