Could Getting a Sex Doll Actually Improve Your Marriage?
Sooner or later, every married couple deal with sexual challenges of one type or another. Read on to determine whether getting a sex doll might help the two of you get back on track.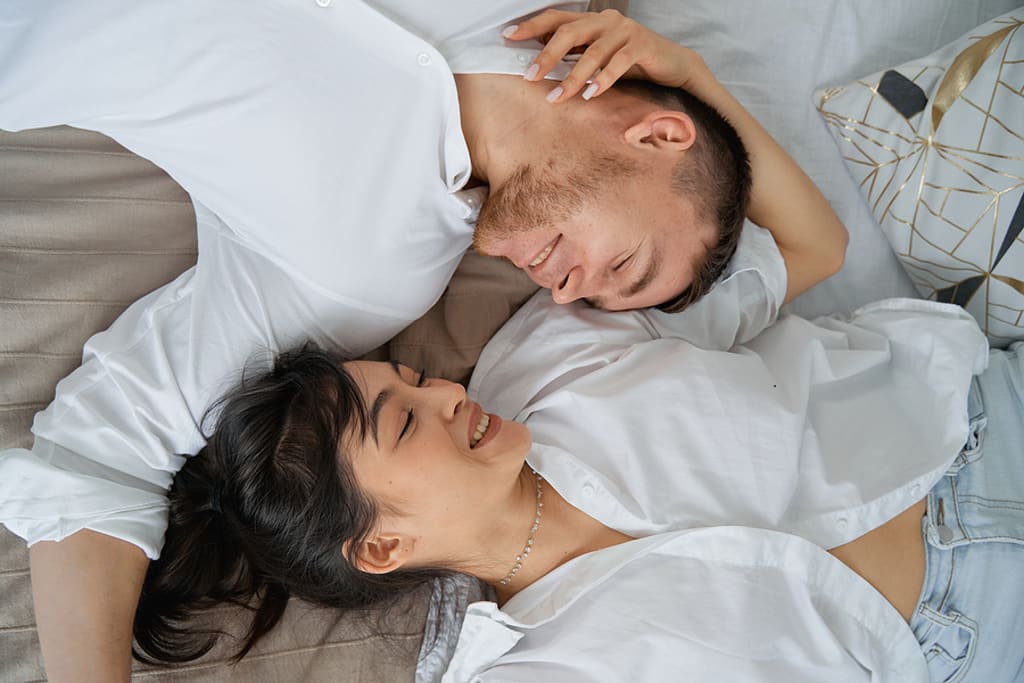 Sooner or later, every married couple deal with sexual challenges of one type or another. If the frequency of the sex doesn't start to taper off due to hectic schedules and busy lives, then things start getting routine and maybe even a bit boring. Health issues and age often bring their own obstacles to the mix, as well.
Naturally, if you're someone whose enthusiasm for sex has stayed pretty robust over the years while your partner's has waned, this can quickly become a problem. But like any problem, a sexual issue with your spouse needs a solution, and a sex doll could be a good fit in more ways than you think. Read on to determine whether getting a sex doll might help the two of you get back on track.
Sex dolls can help curb sexual frustration.
Sexual frustration is one of the most challenging parts of dealing with differing sex drives. Maybe your spouse has always had a lower sex drive than you do, or perhaps they're dealing with health issues, a crazy work schedule, or temporary personal problems. Naturally, it's essential to respect your spouse's boundaries, but you still need an outlet for your own excess sexual energy.
A sex doll can be a great way to relieve sexual frustration and stress when your spouse isn't available or in the mood. Dolls offer a more realistic experience that's satisfying on more different levels than simple masturbation typically will be. Plus, knowing your doll is always available, always in the mood, and always down to please you makes it easier not to resent your spouse for not being as available as you'd like.
Sex dolls can offer critical outlets for illicit fantasies.
Although some people are comfortable discussing every last one of their fantasies, kinks, and fetishes with their spouse, there are limits to what most are willing to share. It's only natural to be afraid of what the other person might think, especially if the fantasy in question is extremely taboo by current social standards. However, it's also natural to still need an outlet for those fantasies.
Sex dolls can be a massive help in that arena, as they give you the option to actually experience some of what you fantasize about on a level porn and erotica don't. Having such an outlet can do beautiful things for a person. You may even reach a point where you're finally comfortable discussing more of your fantasies with your partner, which can be excellent for building intimacy.
Sex dolls can be a lot of fun for couples.
If you and your spouse agree that your sex life could use a little boost, the topic of how the two of you can spice things up a little is bound to come up sooner or later. Many couples have threesome fantasies and wonder what it would be like to bring a third person into their bed. However, they're also concerned that actually doing that could do more harm than good by inviting unnecessary drama into their life together.
A sex doll is the perfect unicorn for threesomes or any other activity that involves bringing a third person on board. She won't come between you and your spouse or complicate your relationship. She won't unexpectedly turn out to be indiscreet or otherwise problematic, either. Instead, she's there for you two when you need her to be and happy to stay out of the picture when you don't.
Sex dolls help encourage fidelity.
If your bedroom play has been lacking lately because of marital issues that are further reaching than simple scheduling problems, the thought of straying outside of your marriage might cross your mind sooner or later (if it hasn't already). However, while some couples may choose to address concerns like those by agreeing to an open marriage, going outside of your relationship without coming to an understanding with your spouse first is a recipe for disaster.
Keeping a sex doll around can be incredibly helpful in this regard – much more helpful than masturbation or porn will be. The realistic experience a doll brings to the table can help satisfy any yearnings for novelty or urges to seek out companionship outside of a primary relationship. And not only will a doll help keep you satisfied sexually, but she can be great company outside of the bedroom, too.
At the end of the day, marital issues are never easy, especially when they affect your sex life. But there's also not impossible to overcome with a bit of patience, dedication, and effort. So, consider talking to your spouse about investing in a sex doll as a possible solution to whatever you're going through. It just might turn out to be the fix your marriage needed.
nsfw
About the author
Reader insights
Be the first to share your insights about this piece.
Add your insights