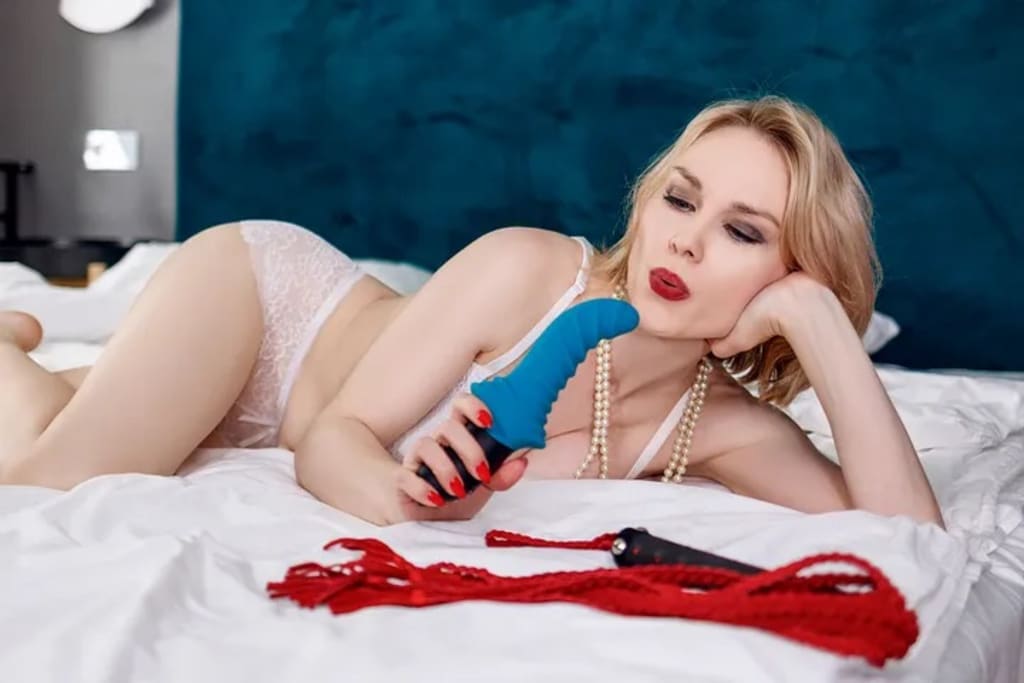 During my first experience with a vibrator, I reached climax in about 34 seconds. It might sound incredible, and it was to some extent, but it also felt somewhat unpleasant — or at least not as exciting. I had never reached satisfaction so quickly, and I couldn't quite comprehend what had just occurred. Nevertheless, I continued, engaging in frequent self-pleasure sessions with the reliable rabbit. Over time, my tolerance increased, enabling more genuinely satisfying experiences. As my tolerance continued to grow, I began to wonder, much like many women do, can you become too accustomed to your vibrator?
It's hard to believe that something so enjoyable and remarkable could have any negative effects — and I certainly wouldn't stow away the familiar buzzing companion just yet. However, if you've ever noticed that you've become so accustomed to your vibrator that anything less powerful than a pair of double AA batteries no longer excites you, here's what you need to know.
You can get too used to *anything*
Have you ever been intimate with a partner who requires specific actions for arousal — intense sensation around the tip, specific play with testicles, or a certain type of explicit language? This tendency arises because, to some extent, we can become accustomed to particular stimuli. Engaging in repetitive masturbation using the same technique may create a dependency, much like with specific genres of pornography or particular sexual activities.
Vibrators follow a similar pattern. "A woman can become accustomed to achieving orgasm through this method, just as with sexual positions, oral sex, and manual stimulation," explained New York City sex therapist Ian Kerner, Ph.D., author of She Comes First, in an interview with Glamour. "Repeated exposure creates neural pathways that streamline the process." Therefore, it's essential to be mindful of your vibrator usage. You may notice it's becoming an issue when alternative methods no longer lead to orgasm. A simple test without your vibrator (or, as I like to call it, going acoustic) can serve as an indicator, as can engaging in sexual activities with a partner that would typically elicit orgasm.
But you're not going to become addicted to it
Many individuals ponder the possibility of becoming addicted to their vibrator, but there's no need to stress over that. While you can genuinely appreciate a vibrator (I can personally attest to that), incorporate it into your regular routine, and even feel a bit uneasy if your orgasm frequency changes — you're not addicted. Addiction involves very specific brain patterns, behavioral abuse, and dependency. While it might be a stretch to discuss sex addiction (even that is a debated topic), becoming specifically addicted to a vibrator just isn't a recognized phenomenon.
When in doubt, mix it up
Even though you won't develop an addiction to your favorite bullet or rabbit, if you're uncertain about getting too accustomed to it, it's always a good idea to mix things up. This doesn't necessarily mean abandoning the vibrator but using it in a different manner. Dependency often forms when we use a specific vibrator in a particular position at a set speed, so there are various factors to experiment with. Consider lying on your back instead of your side, adjusting the settings, indulging in more teasing, or trying a different toy. Alternatively, take a break from the vibrator for a session or two to gauge your comfort level.
Some of us just need them — and that's okay
Let's be clear that suggesting non-vibrator orgasms are somehow superior to vibrator-induced orgasms is not the intention here. The reality is, some women and individuals with clitorises simply find vibrators essential — no questions asked. They might not achieve satisfaction without a little more than manpower, and that's perfectly fine. If you can orgasm without one and feel like you're losing your touch, feel free to mix things up a bit. However, if vibrators play a crucial role in your orgasm routine, there's no need to torture yourself or attempt to make your body function differently than it naturally does. Embrace your vibrator use without shame. You're enjoying yourself, and that's what truly matters.
If you transition from relying solely on manual stimulation to incorporating a vibrator into your daily routine, it's natural to worry about becoming too dependent on it. There is such a thing as having too much of a good thing if it prevents you from orgasming in other ways you'd like to experience. So, if it feels right, consider diversifying your routine — or at least certain aspects of it — to avoid falling into a routine. However, if vibrators are the only method that works for you, keep enjoying those orgasms. You deserve them, so go ahead and get them, girl.
Reader insights
Be the first to share your insights about this piece.
Add your insights